I
've decided to make some cut-backs on the EcoSystem Development Module, for now. I'll come back and complete some of these when required. Why, you ask? To save time! We really need to see the Creatures developed (Plus, I bet you guys can't wait to see what religion the Ghul is going to follow, or what kind of Architecture the mountainous Steir makes use of!).
Shortcut 1: Aquatic Ecosystems
So, the first cut i've made from the Ecosystem development is the Aquatic Ecosystems... There are three of them, making the Ecosystem Development 30 ecosystems shorter. Who needs them, anyway? Water = Fish. Fish equals my dinner, I don't care what else is eating them, right?

Shortcut 2: Flora
Plants are plants. The animals you eat, eat them... or, if you're a veggie, you eat them.
You sick bastard.(Just Kidding)
But in any case, 17+17+17+37+37+37+37... That's 199 plants. That's 1990 less to add to the Ecosystems... Or, 236, if you count the extra biome in there (Forests extended). I know where plants are, I don't need to know who eats them. That's alot of time saved.

Shortcut 3: Other Biomes
Now, the reason I am doing the Ecosystems is to find out who eats our heroes, the playable species, and what they eat - this leads to how their civilization behaves and reacts to events around them in history, present and future events in-game. So that's... (14+30+27+29)*10 less to do. Needless to say, that's quite a few. (1000? Wow, smack-bang on that number. Check it yourself. Madness.)
I'll do those i've missed at a later time, once they are required (Programming creatures to attack others).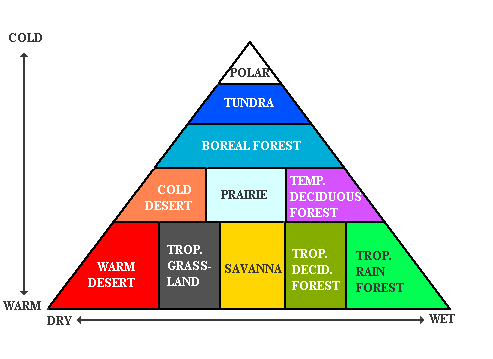 So, in total, I'm cutting down on 70+1990+1000 fauna and flora, out of 3950... or so. That cuts my work down from 3950 to 890. Aproxximately. Of course, some Playable Species may live in the forest, rather than the plains, in which case i'll be doing one less plain, but one extra forest... same goes for all the biomes, really.
In any case, that's my news update right there. I should have these phase done in about two weeks, if that, rather than three months.
---
Also realised, I forgot to do the CerriaWiki of the Day for the last couple of news articles! Woops! Here it is.
CerriaWiki Page Of The Day!