CAMPAIGN
Good day all, we have finished working on the functionality of a makeshift campaign engine in which we are even planning 60 levels of ever increasing difficulty to pass, at the moment mostly containing goals such as sell X amount of X items in a day, or amass X amount of gold to progress further. This would seem bland, but every level (Scenario) will have some kind of "back story", that should help you plan out which items are worth ordering, and at what price to sell, when to sell, and to whom to sell. While progressing trough the levels you will be able to retain progress on the shop and on yourself as a shopkeeper, counting in placement of shelves, shorter order times, more gold per sale etc.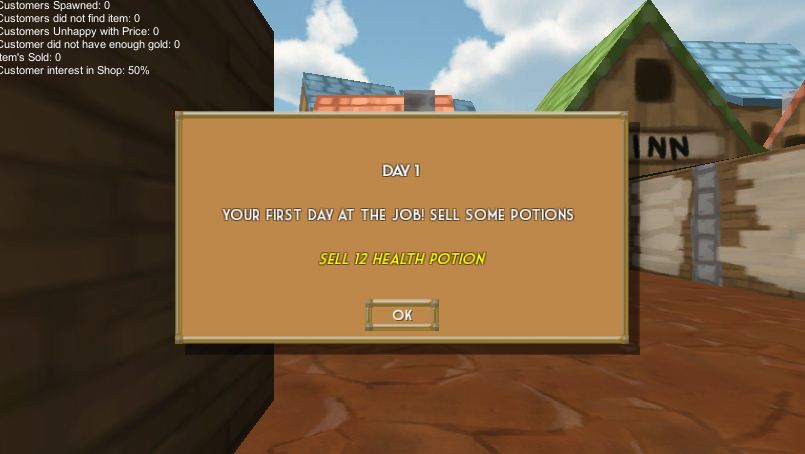 Ultimately progressing trough the levels you will gain upgrades/bonuses/additions to you or your shop that will be able to be used in Free Play, such as unlocking more items to order, more decorations or machines to generate revenue, one machine in particular will reduce the gold profit from a sold potion, and will in turn generate a new potion for you to sell (Beats ordering a new one for a bigger price and waiting for it to arrive)
The first release will contain a 7 level/day showcase campaign while we make more features come to life.
Stay tuned.