I made Shootout Mayhem to demonstrate that it's possible to make something like a full-featured action roguelike / twin-stick shooter in two days. So while it's fairly basic in some ways, it's perfectly playable. :)
The entire thing is open source, so if you'd like to study the code, or even fork it and improve on it, go ahead. The graphics are public domain (CC0).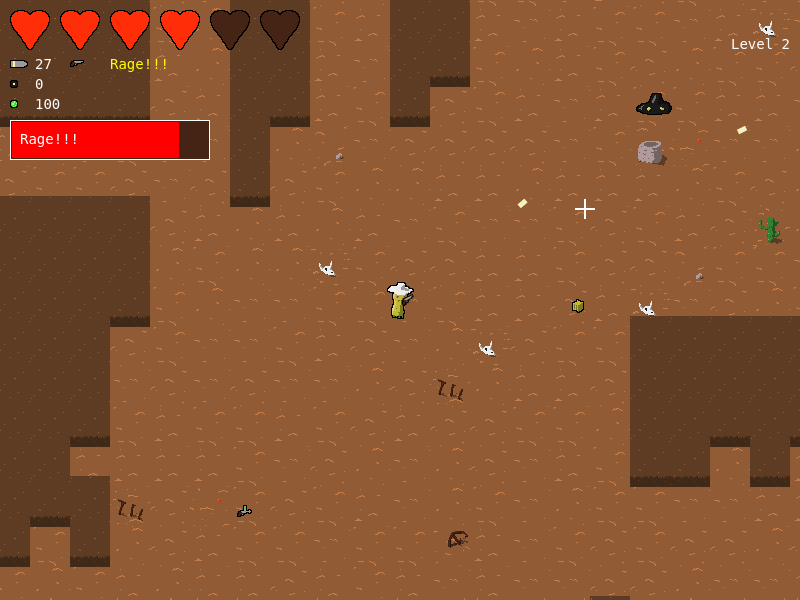 In the game, you play as one of three weird characters shooting their way through a wild west environment, trying to bring down T.R.A.I.N, an, er, evil robot.
Playable Characters
At the start of the game, you can choose from one of three options, each with a special ability and a passive bonus.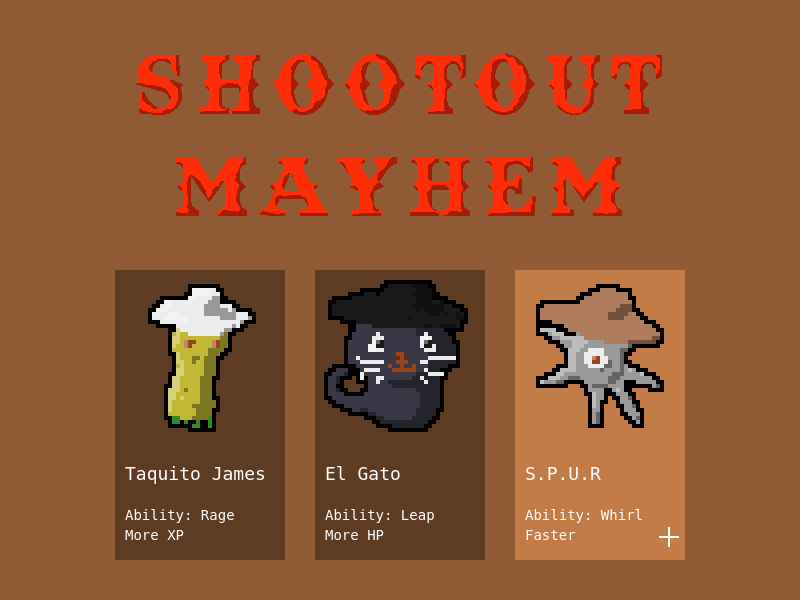 Taquito James

This gunslinger slash edible wrap has a bit of a frustration problem. Enough missed shots, and may fly into a rage of blazing guns and destruction.
Passive Ability: Double XP Gain
El Gato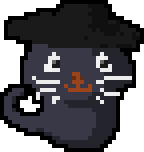 This mysterious and potentially criminal cat likes to launch himself at his opponents claws first, leaping over walls at rapid speed.
Passive Ability: Extra HP
S.P.U.R

This experimental law-enforcement automaton can fire a fan of spikes to calm and incapacitate nearby opponents.
Passive Ability: Extra Speed
Opponents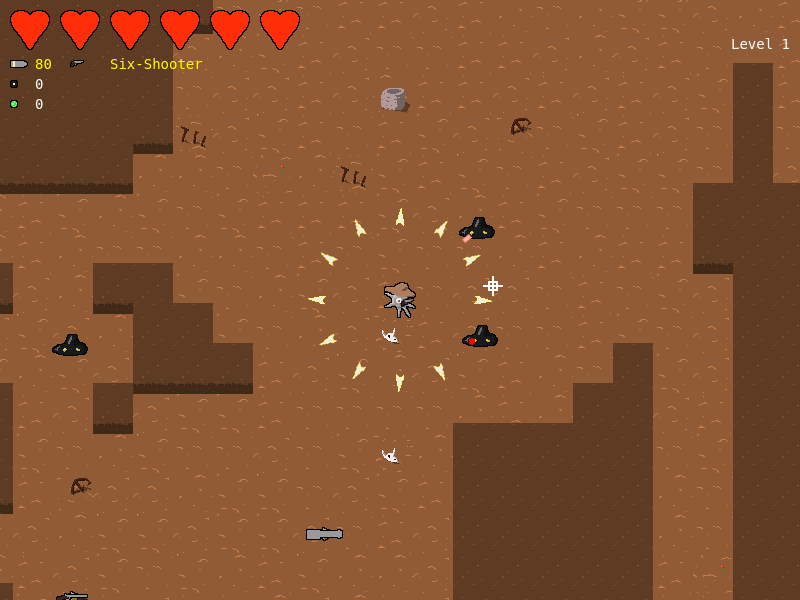 The minions of T.R.A.I.N are dangerous and, uh, varied.

Black Hat
Your generic bad guy. None too fast-moving or fast-thinking. Armed with a gun.

Sentient Tumbleweed
More rapid-moving but rather fragile.

Angry Pony
It is unclear why these ponies are so angry, but T.R.A.I.N has tapped deep into the well of their anger. They rush forward and punish you with their hooves.
T.R.A.I.N
An experimental public transport service gone dangerously wrong, T.R.A.I.N is behind a depraved epidemic of vice and violence. Also, he has a Gatling gun. Ouch.
Upgrades
When you gain a level, you are presented with a variety of upgrades to increase your potential for mayhem. Some of them combine to powerful effect with your existing abilities...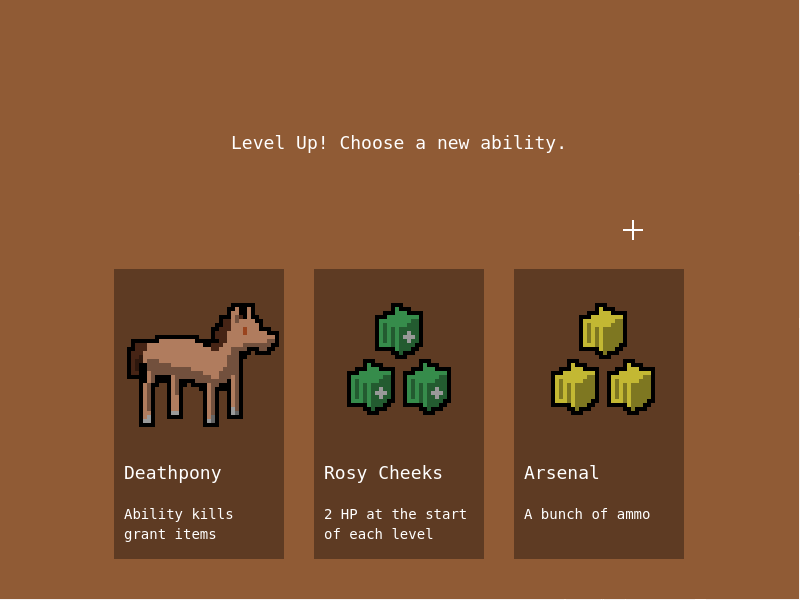 That's enough for now. Go play the game!