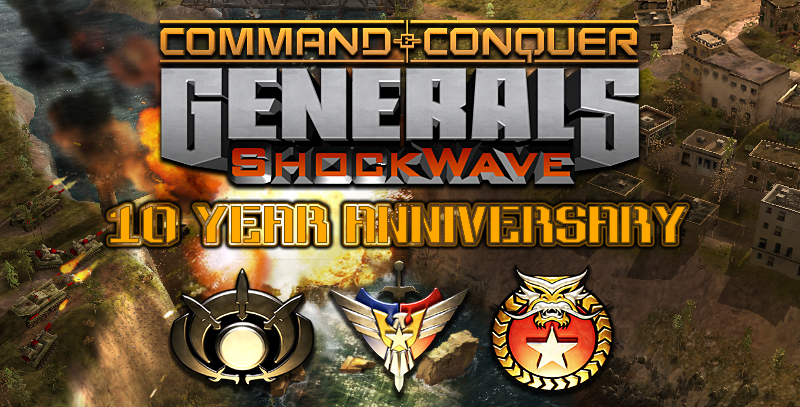 Today exactly 10 years ago i publicly released the very first version of ShockWave namely version 0.8
To this present day its played by many and become pretty much a cult classic at this point.
A lot has happened during the past 10 years people have come and gone and ShockWave also officially stopped to be actively developed by us in 2011.
Well as of today i'm pleased to announce we will do one more major update to this mod to address some of the issues that have become obvious over the time since our last official release.
We've already been doing some preparations on this and our anniversary release will include a completely reworked generals challenge, bug fixes and some necessary balance tweaks.
Stay tuned in the coming weeks as we will announce more details on this development