The SHMUP Creator will be released in a few weeks!
You can wishlist: Store.steampowered.com
In the meantime, we can show you some levels examples made with the tool:


BLADE OF DEATH
Blades Of Death is the SHMUP Creator 3D example level. It was the first real level made with the SHMUP Creator (it was playable at the STUNFEST game festival a few years ago) and was really a cornerstone of the SC development: working on a real game level helped us debug and polish a lot of things, and making the level was fast and fun.
Actually, it was quite a relief: it's one thing to work on a tool, try to imagine what features are needed, how to implement them the best we can, to work on usability and design, but it's another thing to really use it, like a future user, and really create something with it.
And it worked.

WINGS BLASTER
At last, we completed the 2D example game!
It took a long time, mainly because fixing bugs was our priority. Also, we completed the level structure and all the graphic assets a long time ago, but I was stuck on the level design... I had no idea how to make an exciting level: it's hard to focus on everything, coding, marketing, graphics, and still have room for inspiration...

We asked Alec, our main tester (and creator of his own full shoot 'em up Nanoforce (link: Youtube.com), made with the SHMUP Creator!) to help us, and he did and delivered :)
He added an intro, a lot of cinematic animations (moving asteroids, explosions, moving walls...), secret items, mid-level boss...
All this in a few hours. Alec is a power user, but it just means the SHMUP Creator is efficient and fast :)


DANMAKU TESTS
We didn't make a complete bullet hell example level, but we made small test scenes to see if it was possible to make a DoDonPachi game with the SHMUP Creator. Spoiler: it's possible :)
Although it's a lot of work: it's easy to create bullet patterns and enemies paths in the editor, but the timing in this kind of game is everything. Fortunately, in the editor, you can place an enemy, press play to try the game, stop, move it a little bit on the left, press play and try it again... It's really fast and easy to iterate.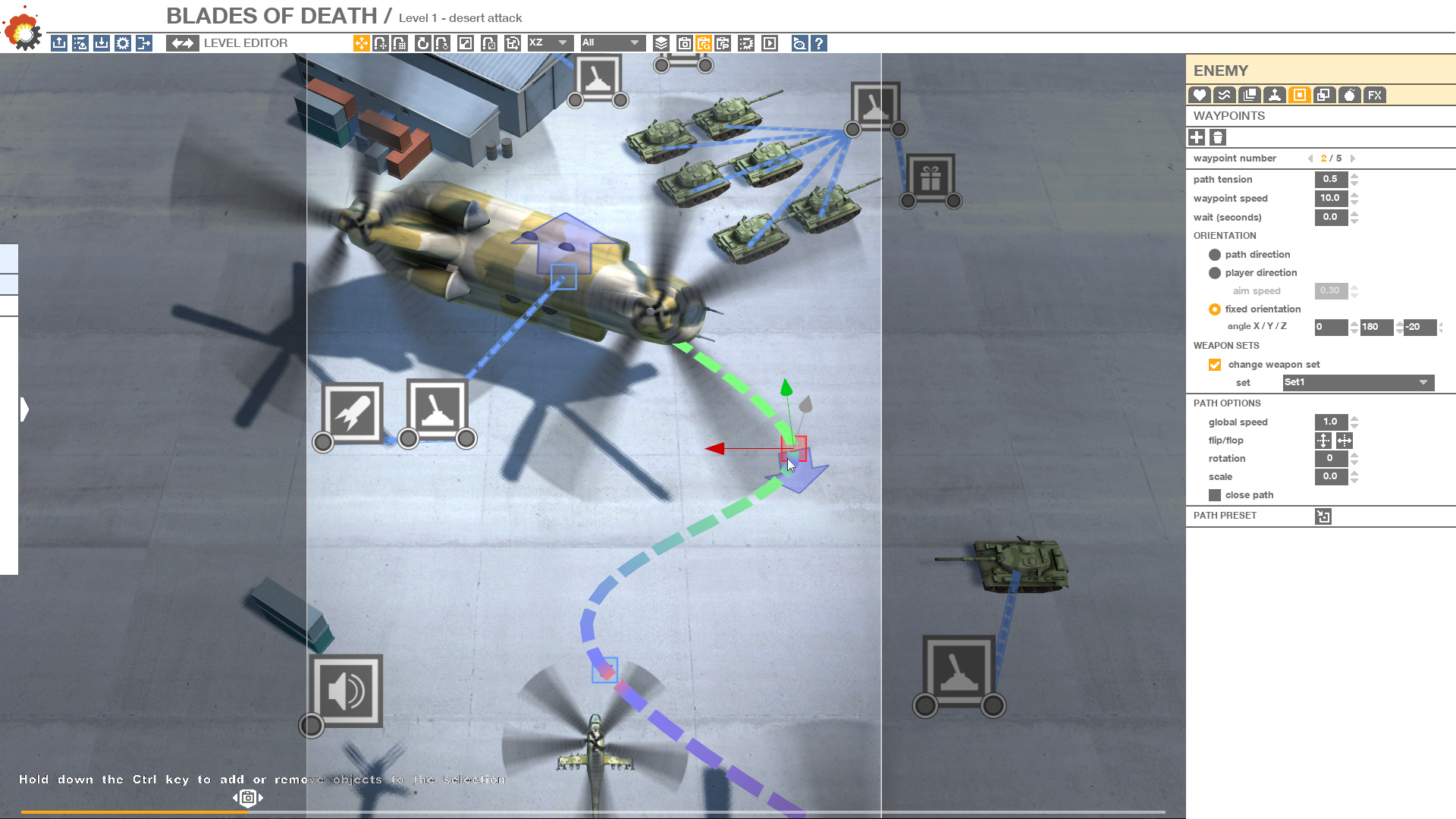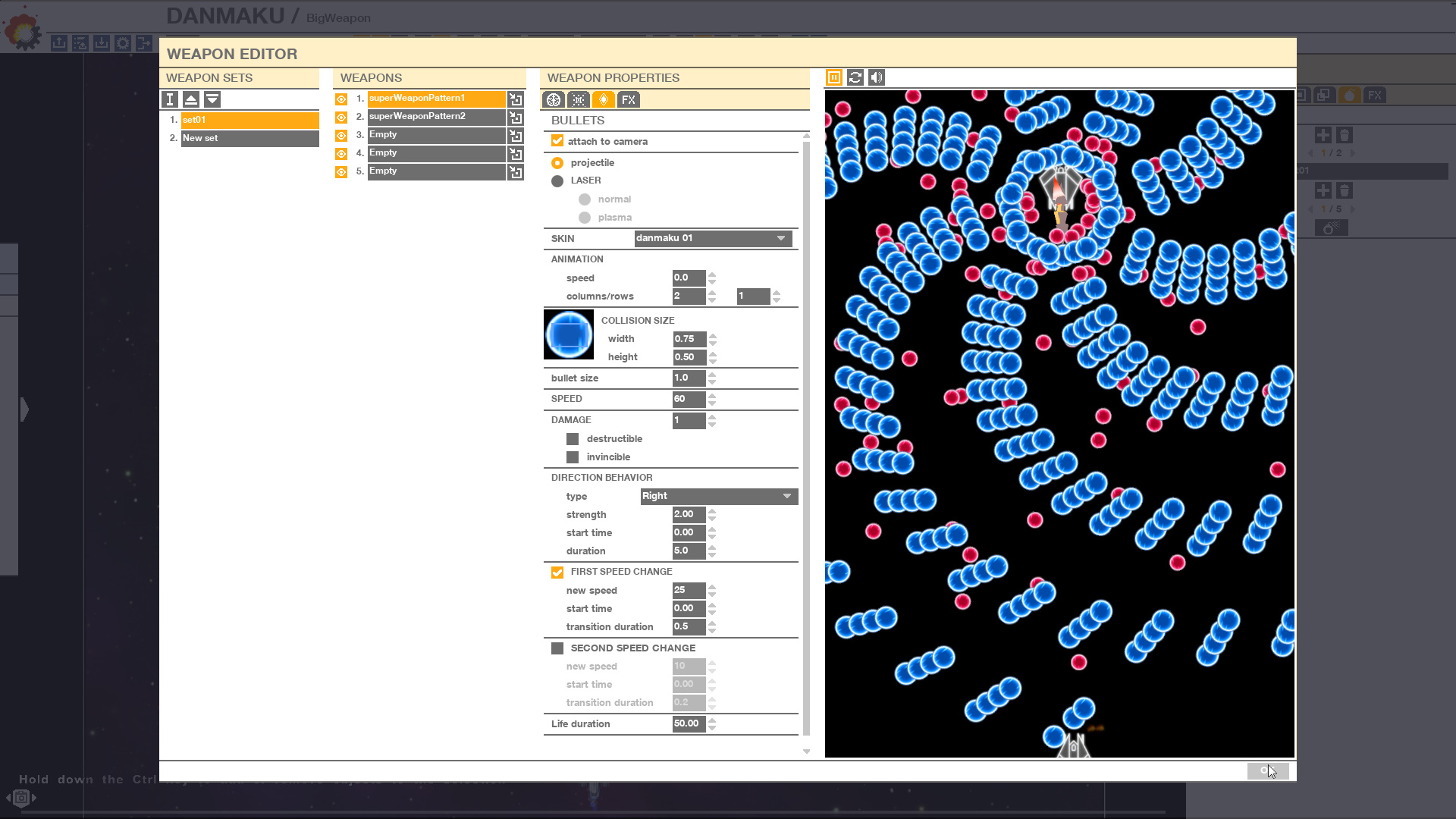 Some links:
Steam (wishlist !!!): Store.steampowered.com
Youtube: Youtube.com
Twitter: Twitter.com
Nanofroce, a game made with this tool: Shmups.system11.org
See you soon!
S.