A war in open space in a distant future is a cool thing ... at least, if you got spaceships. Otherwise, it may turn out quite ... exhaustive. Now, don't worry, we wouldn't let you go out there without the right equipment!
Nuvebian Fighter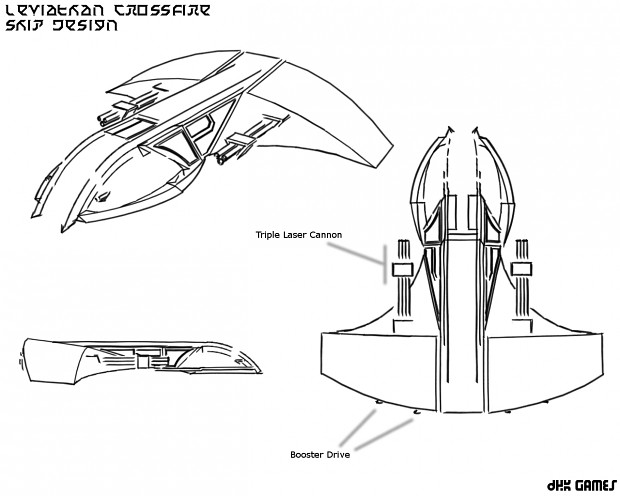 The triple laser cannon of this baby is probably your first choice when it comes to burning something down. This high damage gun leaves no space for speculation when the target takes a hit. However, the Nuvebian One Man fighter is definitly NOT your first choice if you have to dodge enemy fire. The ship has a quite fast booster drive for short term accelaration, but it's neither agile nor useful for long distances. That's why you wouldn't want to have an enemy fighter in your back - you probably won't get it off your ship then. So remember: Keep your targets where you can see them, or you'll be crying for your wingman to get that bastard off you
Nuvebian Command Ship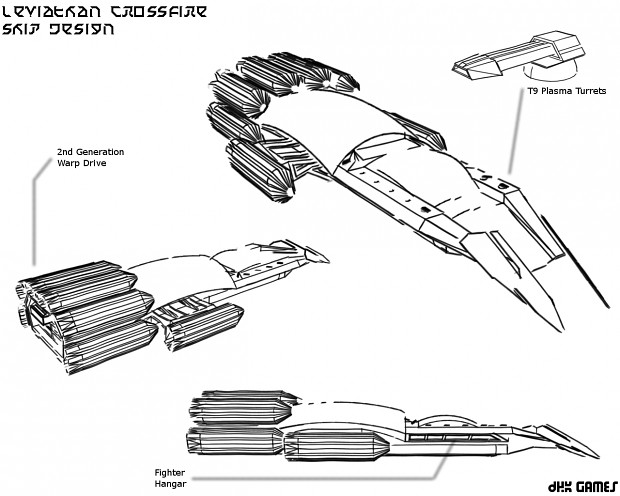 The class A troop transport ship. About 50 years ago, that is. The Rakans don't use these ships any longer, but the Nuvebians, as a rather low-tech faction, are happy to have these heavily armored Command Ships in their armory. While the T9 turrets can defend the ship against quite a number of hostile fighters, the 2nd Generation Warp Drive allows jumping from one battlefield to another without losing time. However, todays latest Warp Drives of the 5th Generation will make your Command Ship look a little old.
Hope you can see we are developing a consistent universe for Leviathan Crossfire, and I hope you enjoyed reading this small bite of an update!
All the best,
- Dominik
dhk Games