What have been done?
These object have been made recently allowing them to be added into the editor. There have also been some bug fixes.
Objects:
Rudders
Barrels
Cannon

Ship Wheel

Ship Mast (Large)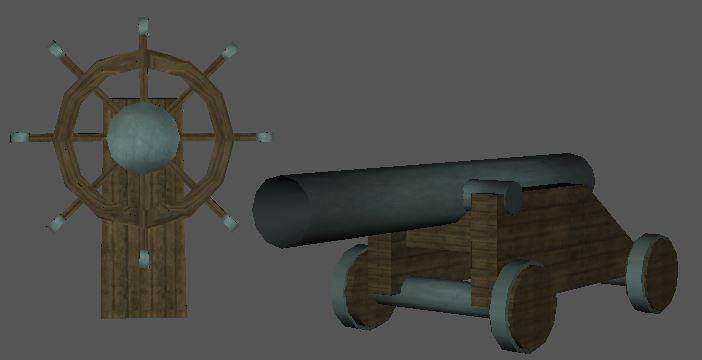 Bugs fixed:
Wrong objects being loaded.
Ability to change the Ship Helm decor.
Some objects being invisible.
Flooring being the wrong size.
Automatic placing of rudder and Ship Helm decor being correctly placed.
Technical issue making the code messy.
Crashing from object being already loaded.
Please tell us what you think.