More features! MORE!!!
As we promised, we added shield in game. It works really nice and it was the hardest part of update.
So now Shield and Ball has shield and ball both.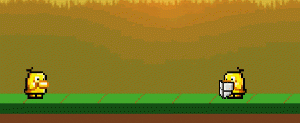 Players can return ball using shield. It really helps when the ball is burning. Why do you need it?
Players can be burned by ballWhen player grabs burning ball, he starts to burn with it. Player will drop the ball if he's burned too much. How can you know if it's too hot?
Graphics User Interface
We added simple user interface (GUI) where you can see your "temperature", stamina and charge that you getting to ball. Now you can control your charge better.

What? Stamina?One more feature is player speed-up. You can speed-up if you have a bit stamina. It regenerates when you don't use speed-up. Use it to catch up your opponent.

More opportunitiesYou have a new way to score the ball. Just press DPadUp + B (for game pad) or W + L (for keyboard) when you running or jumping. The ball will fly up and a bit sideways. Now it's easy to score near the goal.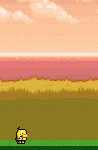 New video
Optimization
As always we got some improvements like using your internet speed better and more optimally. Also we did more bug fixes and optimizations on client and server.
What next?
We know that it's hard to distinguish the players from each other. We're planning to add more player skins to solve this problem. Maybe we'll add new sounds in next update and volume control.We'll make a new map for you. It will be more interesting and you will see spikes on it. In the meantime, enjoy update and have fun playing Shield and Ball with your friends. (You already got friends?) :3