Hey there, IndieDB!
We have been busy working on the art side of things as of late in BrambleLash, pushing hard to get the enemy models complete. Pictured below are how the up to date enemies appear animated in engine. They are rendered using a custom shader we have built which will require some further tweaking.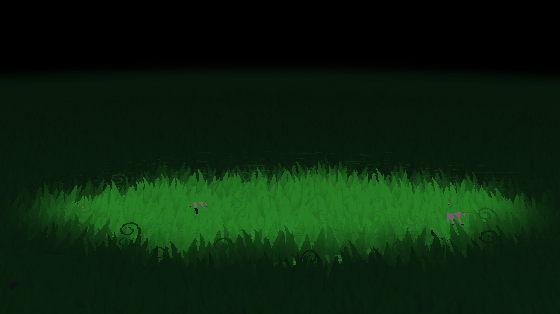 A few of the enemies' blobular spawn animations.
Here is an old screenshot of the placeholder enemies in game for comparison: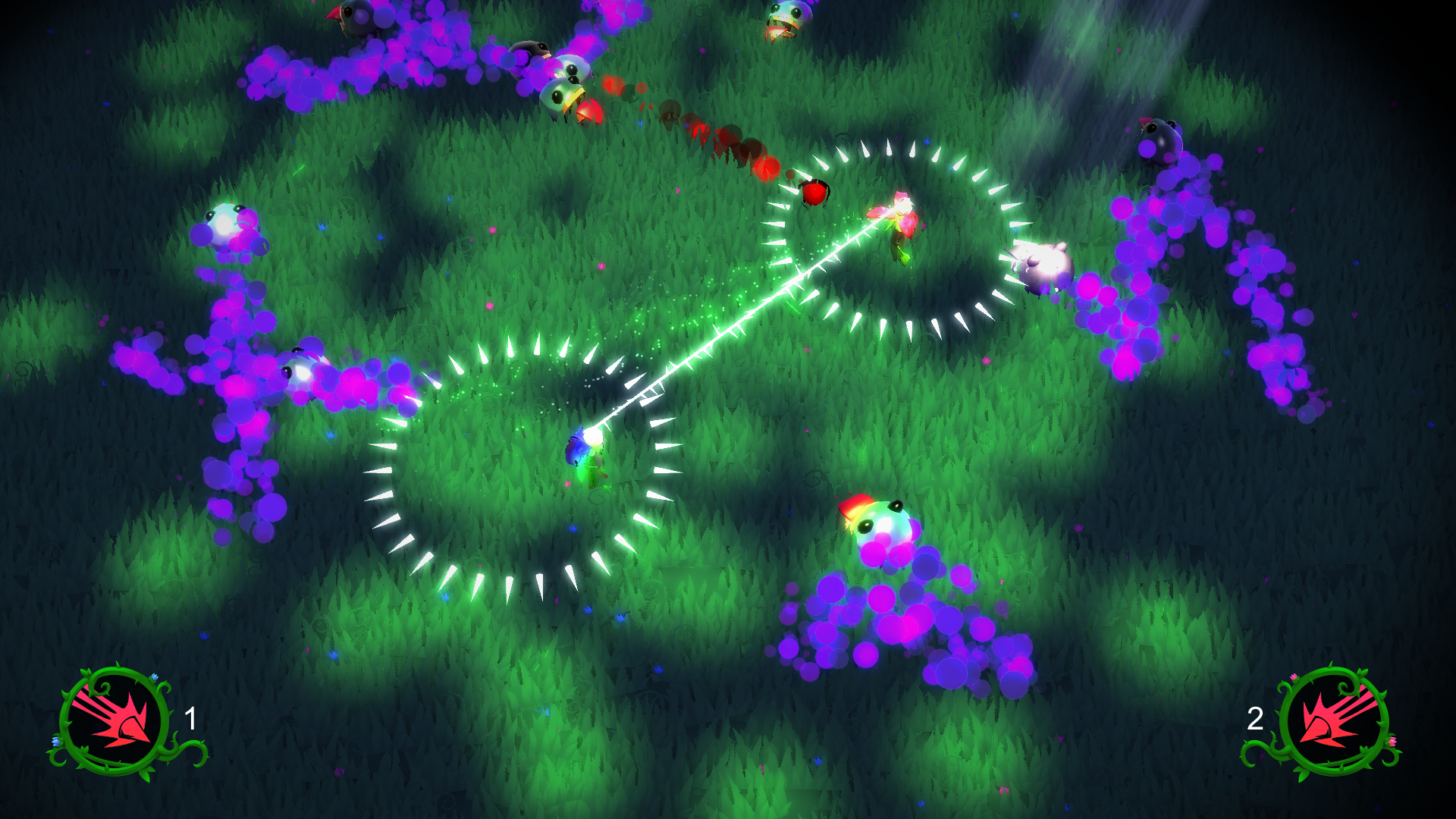 All of our 3D content is being constructed in ZBrush and Blender. We've previously had a lot of experience with ZBrush, however have learned to use Blender specifically for this project which has been an interesting challenge. Maya and 3DS Max are certainly nice, but the Australian pricetag on those packages do not play very nicely with an indie budget.
Each of the enemies was built off of the basic enemy (as seen below) at various different stages of completeness. They are all individually rigged, textured and animated in order to capture some distinct character in all of them.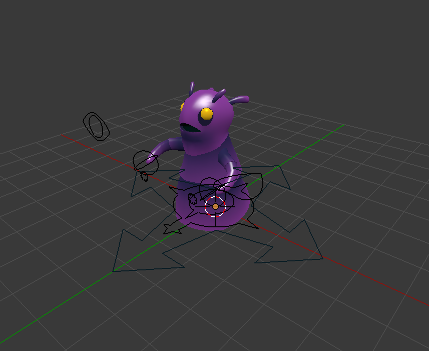 Basic enemy type, ready to be animated in Blender
We have been pretty happy for the most part with the enemy designs, however readability has been a major concern due to the zoom and angle of the game camera. It has become apparent that a few of the designs aren't distinguishable enough. In answer to this, we have begun to rework some of the silhouettes to make them more distinct and indicative of the enemies' behaviours. The first way of doing this will involve reworking a mesh or two (which will be ugly business at this stage). Another way we plan to address the readability issues and creating differentiable silhouettes is by adding glowing areas on enemies through our custom shader.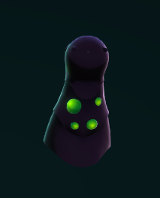 The slime trail enemy's back is made very distinct by the glow.
On the other hand its front will probably need some tweaking.
As you can see the glow channel helps the enemies pop out from the shadows. It also provides some options for colour distinction between enemy types, though we don't want to overdo this and blow out the game's colour palette. Subtly demonstrating the function of the enemy whilst differentiating them from one another is our primary interest in this effect.

The glow on the bomb enemies belly makes him more visible in the dark and implies his functionality.
We have also finished the look of a new particularly dangerous enemy. If left unchecked it will power itself up then ram your tether and destroy it. We have attempted to reconsider our design approach when making this nasty little slime and feel the benefits are pretty telling.
Although there's still a lot of work to do in regards to making each of the enemies look and feel distinctive, we feel we're on the right track to making some memorable and quirky little guys that will be fun to mow down with the Tether. Either way, they sure beat spherical placeholders! :D
- Love, ByteSprite