Shattered Origins features many missions, which can be divided to primary and optional missions. Primary missions must be accomplished in order to finish the game, but you can choose which optional missions you wish to do, and how.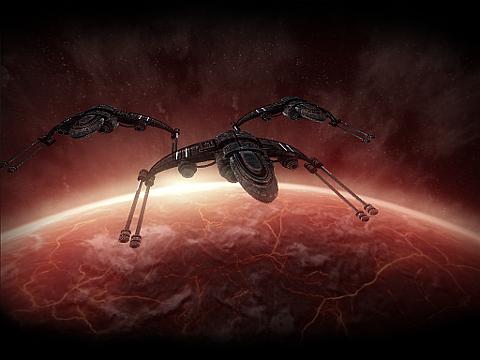 Preparing for Ambush
There is a really (in)famous guild in outer space with their own history, called the Traders. They are humans, but they lived too far from civilization for too long. Because of that, they have developed an entirely different culture, and their own version of politeness. It is enough to talk to them just a few times, and the next time you arrive at their base, you already know you can't expect too much: they will benefit, and you will lose whatever they want you to. Therefore when you're taking optional missions from the Traders, you need to carefully plan for them.
At the beginning of the optional mission 'Preparing for Ambush', you learn of a small Pirate force that is preparing to attack the Traders as soon as you leave the sector. The Pirates don't necessarily want to fight you, but the Traders have messed with them a couple of times, and they are willing to take revenge. You can either decide to do this mission, or not, both will have different results.
In the video below, I decided to do it, and came up with a quick plan. Since the Pirates are still assembling their forces, and hiding in a nebulae cloud, the best thing to do is to strike as fast as possible. Because of the nebulae, it is difficult to find the Pirates, but they can't see us assembling either. I entered the hangar of my Cruiser, equipped my ships properly, and then put my ships to a strategically advantageous position. After I approached the Pirates, they immediately came out of their cover, and attacked me.
You also have to keep in mind that your reward for this mission is 4000 crystals, which is not bad, but equipping your ships already takes a couple hundred (if not thousand), and if you need to repair them, then the mission is not worth it. You also don't want to lose any ships (I did unfortunately), because producing a new ship costs much more than repairing one, especially because you lose all the equipments as well.

What will come
There are plenty of other things to discuss about Shattered Origins, so don't forget to check back, because we'll post the next Shattered Article soon!
Visit our ModDB site with screenshots and descriptions
Sign up for my channel on YouTube to be the first one to see all videos related to Shattered Origins