Shattered Origins is not just a simple shoot 'em up, it consists of many different elements, which we would like to introduce briefly.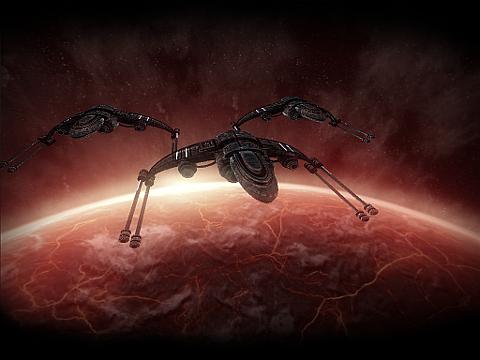 Strategy
Shattered Origins has many strategy elements. First of all, there is a huge tech tree where you can research new technologies. The order of researches can be really important, even crucial sometimes.
Then there are the Star Cruisers, which you can expand with new constructions, such as a factory, or a defensive turret.
There are also minigames throughout the campaign with a focus on strategy, for example there is a tower defense minigame, in which you need to play a different game within Shattered Origins.
In Shattered Origins, when you enter the hangar, you get access to a number of equipment options. You can decide which weapon would suit the ship best, and combine that weapon with a set of special abilities. Of course as you research more weapons and abilities, the number of possible combinations becomes bigger and bigger.
In the hangar, you can also distribute ability points. The pilots level up during battles, and you decide what abilities the pilot will get. Weapon skills will improve firepower, repair skills will allow the pilot to repair the ship in case it is heavily damaged, and reflex will make the ship fire projectiles just a bit faster.
Another RPG element is the system of missions: they are divided to primary and optional missions, obviously you can decide to completely ignore the latter. Rushing through the primary missions means the game will end faster, and with much less fun. (I mean, seriously, who doesn't want to enter a space-tavern, and take some resources to gamble in a fun minigame, or help a really-really skilled pilot with his own spaceship floating in outer space without any fuel?) Not to mention that some skirmish maps can only be unlocked by accomplishing some optional missions.
Shattered Origins has a really rich universe with a story full of unexpected plot-twists. As you progress through the campaign, you'll unlock many encyclopedia entries (again, a bit more if you accomplish optional missions) and you'll find some interesting details which add to the overall experience. In some skirmish maps, you can even experience parts of the story that were not even mentioned, but adds another piece to the puzzle.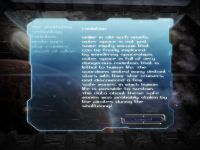 Action
Despite the undeniably obvious strategy and role-playing elements, Shattered Origins in its core is still an action game. You shoot your opponents, you escort and protect gigantic spaceships on their way to their duty, while you shoot your opponents, you find some interesting opponents – and you shoot them. You shoot in skirmish maps, you shoot in the campaign – afterall, shooting is fun!
We try to make sure that action doesn't take over all the other elements though, otherwise the game would become too repetitive after a while.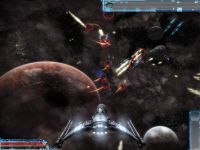 What will come
There are plenty of other things to discuss about Shattered Origins, so don't forget to check back, because we'll post the next Shattered Article soon!
Visit our ModDB site with screenshots and descriptions
Sign up for my channel on YouTube to be the first one to see all videos related to Shattered Origins