Shattered Origins features a very unique soundtrack, and the musical genres for each faction are really different. In this Shattered Article, we'd like to show you some of these. Enjoy!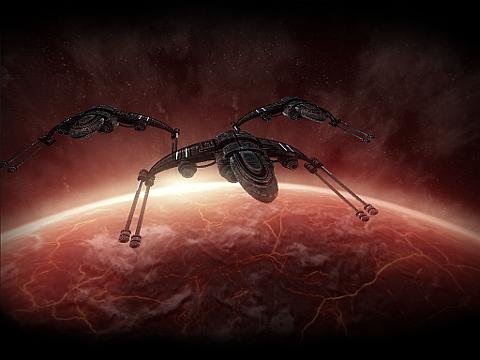 A Guardian ambient theme
In our previous Shattered Article, we already mentioned the faction of the Guardians, and their troubling history. I wanted the music to reflect that somehow, and that was by no means an easy task.
It has, no doubt, a sense of loneliness. Even though the Guardians are united, and every one of them are part of a greater Whole, every human being is lonely. The dark and mysterious space with its millions of unknown worlds is already enough for a human to feel uncomfortable. The Pirate Wars make that feeling worse. This contradiction can be heard in this peaceful, melodic, yet at the same time, a bit disturbing piece of music.The genre here is a form of melodic techno, with the intention of creating the Guardians' own feel.
A Pirate battle theme
The Pirates are somehow more human. They are willing to help each other, even though it might cost their own lives. A behaviour that makes them so different from the Guardians. Their battles are really devastating, every life is sacred, everyone matters. This battle music tries to enhance this feeling.
The genre of this music is techno-symphonic, with much emphasis on the symphonic part. Basically, with the exception of drums, every instrument is from a real orchestra. I tried to make it really dramatic and exciting, so if you close your eyes for a moment, you can already feel the heat of battle.
What will come
There are plenty of other things to discuss about Shattered Origins, so don't forget to check back soon, because we'll post the next Shattered Article in just a few days!
Visit our ModDB site with screenshots and descriptions
Sign up for my channel on YouTube to be the first one to see all videos related to Shattered Origins
Visit the official Shattered Origins website