Howdy IndieDB fans.
Yep we're getting close to completing all the game features of the game, so here is a small update on how things are going.
Lot of art has also been integrated into the game. One of the coolest feature we got around to add recently are the special weapons. By visiting Vick's shop (see cool concept below) the player is able to buy new weapons to blast the shapes to oblivion. Below the sketch is a small video showing some of the weapons special effects.
Vick's shop is also functional, we've added music and SFX and we're creating cool new level background (see below). Shape attack patterns are also being completed these days; once done shapes will attack as one cohesive unit.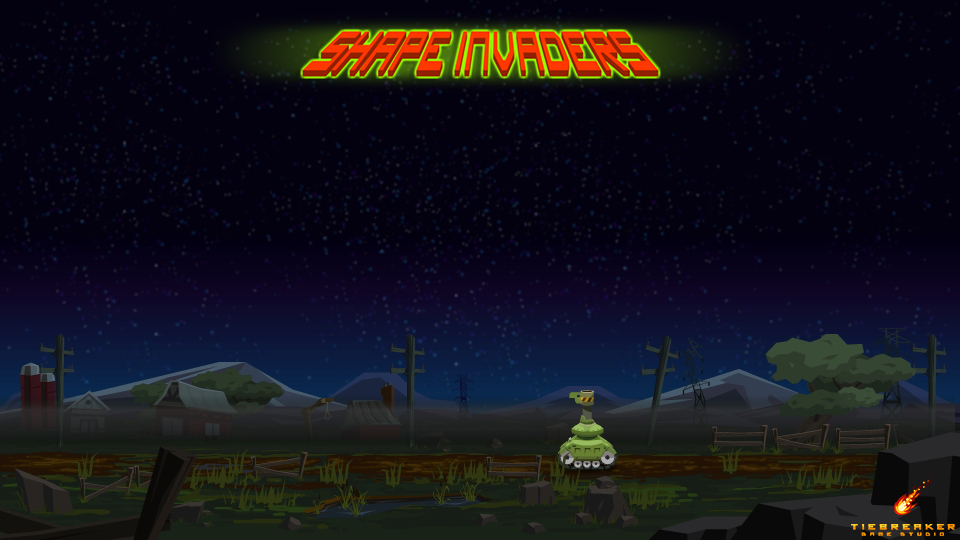 As we're getting close to feature complete we've also put together a small Gameplay teaser. Here it is Enjoy :)
Yep we know it takes a long time, but remember guys we're doing this part-time. Speaking of part-time Vince took some time to put together some tips on who to stay motivated during loooong part-time game project like ours. If you're in the same boat it might be helpful
Thanks for reading,
cya next update :)
Tiebreaker Crew