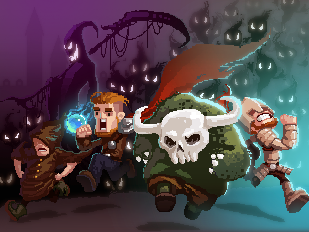 This is a huge release compared to previous.
We received a lot feedback from our fan. We tried our best to implemented all they asked but we were only able to pick some.
We don't want to steal your own chances of the fun to discover, so we had one of the Minion of Shadow to draft this update.
Below release notes were drafted by Smart the Minion of Shadow:
0. Long live the Lord of Shadow.
1. A lot of random levels were built to defend You-Know-Who.
2. The Lord of Shadow went over his spell books and did some practice.
3. The Load of Shadow is still not good at spells as he was in school.
4. More Minions of Shadows were sent out.
5. You-Know-Who learnt a new move: double jump, but the Lord of Shadows doesn't care.
6. More You-Know-Whos joined this party.
7. Much less Ads.
8. Some Bug fixes.