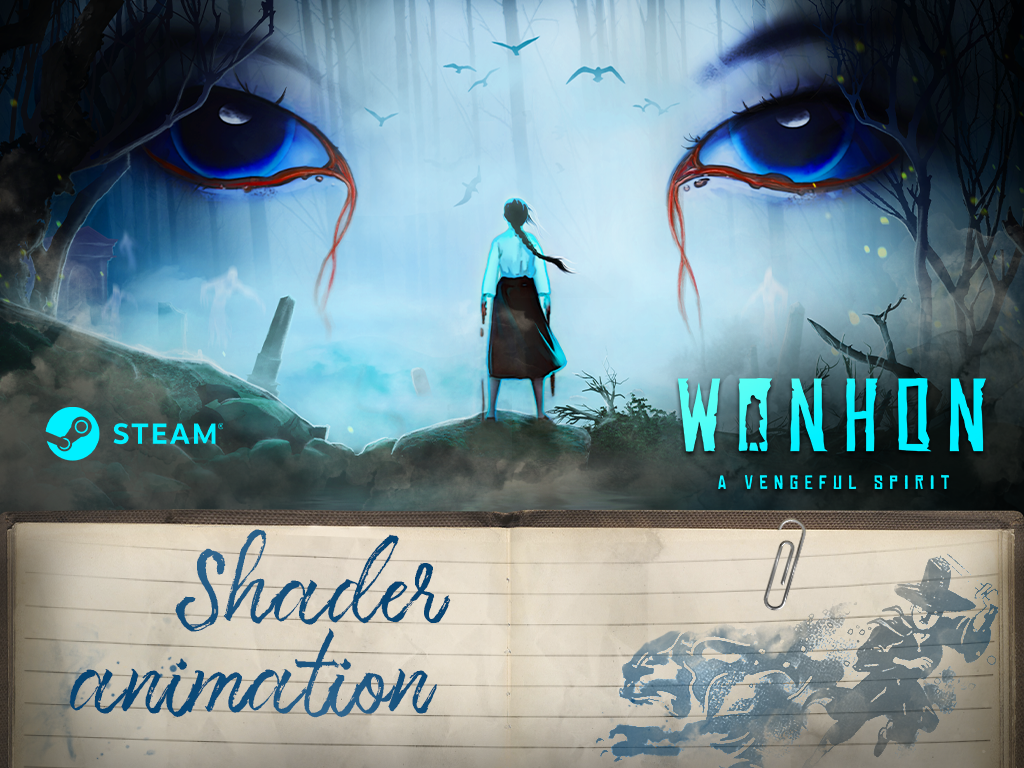 Shader animation
Imgur.com

"There's something so special using shader programming to animate little UI elements. Write a couple of lines of code for the GPU and look at all these pixels move around!

I recently added bombs back into the game, and I realized the in-game interface for bomb aiming looked a bit dated, so I spiced things up using some shader programming.

Using the remainder function, built-in time value, and discard pixel function, I was able to make animated lines and circles that look clean and convey the right information for the players. All this is about 5 lines of HLSL code. Shader programming is so cool." (c) Sean, the Wonhon: A Vengeful Spirit developer.