Hello again,
We've been in stealth development mode for a while, but fear not, Ninja has been constantly under development. First and foremost, Ninja is no longer called Ninja. After careful consideration and tons of name suggestions later, we landed on "Tale of Ninja". More on this process in later posts.
But now to the subject of the day - Shacktown.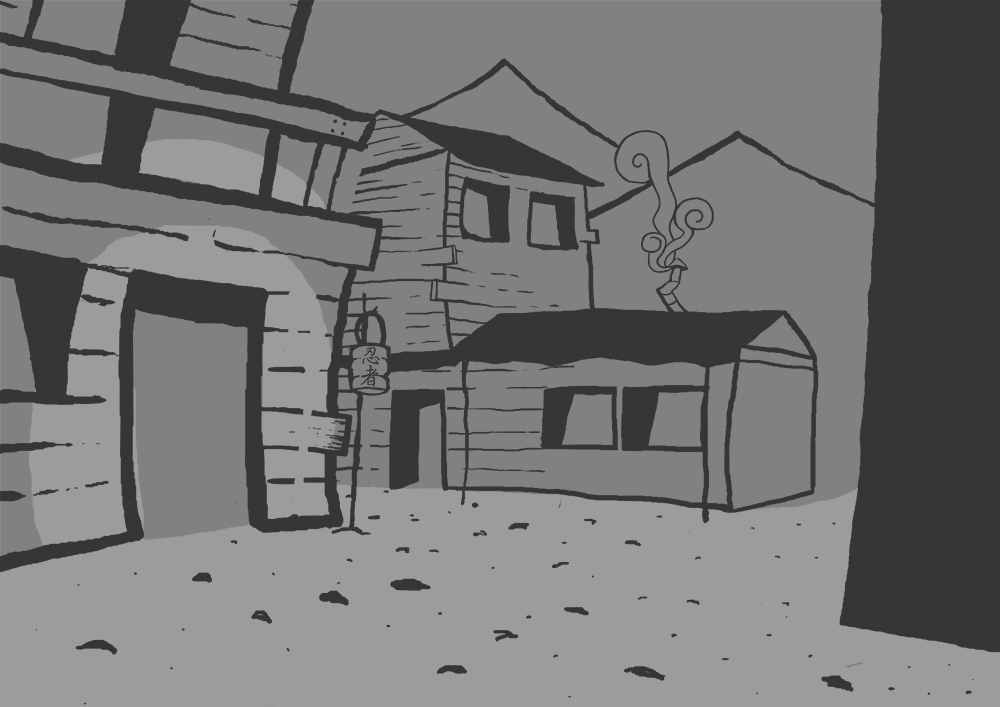 As mention in earlier posts, the city in which our protagonist ventures, is divided roughly into three general areas. Shacktown is one of those areas. It's the home of the working class, poor and lowlifes.
When designing a heavily narrative game, the game tells a story through it's visuals and ambiance as well as through the written story. Shacktown, being a slum, is the home to the vast majority of the population.
Lacking money, space and carpentry skill, slums are often overcrowded and disorganized consisting somewhat makeshift households. The concept images above describe the density of a slum.
Once we were happy with the concept, we started to think about how we could most efficiently translate the same feeling into the actual game. We really want the player to feel the atmosphere of Shacktown, but with an isometric angle we can't really build high up without blocking the player's view half the time.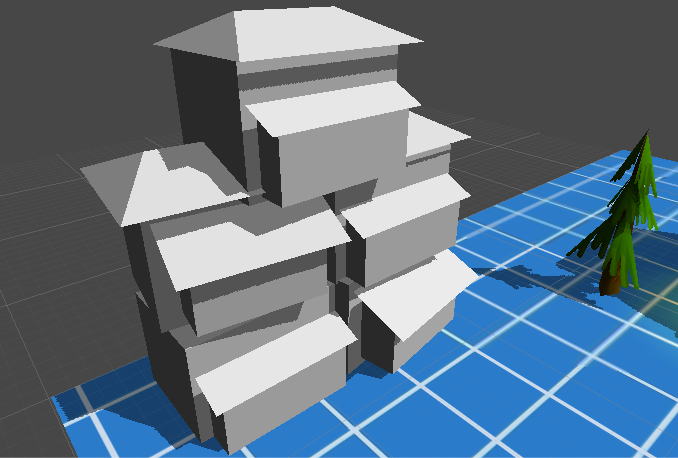 The solution to the problem is quite simple actually. We stack houses together, and make a heap of these kind of buildings. Roads go between the heaps, and rooftops are more accessible as houses are so close to each other.
As with so many other things, the trick to good environmental design lays in the details. We make a few basic building blocks, and a ton of small decals and parts (like windows, doors, chimneys etc.), to create a variety of different looking houses. The placing of the buildings is wildly different from any other part of the city, because the roads are not constructed, they just happen to end up between the houses. They twist and turn, and end up in dark alleys and dead ends.
When considering the background music for this particular place, we wanted to capture the atmosphere of the people living there. When we talk about the poor and lowlifes, their life isn't really a bed of roses. Then again, like all people, they have joy and merriment. We tried to capture the atmosphere of gloominess, being poor, and hard labour. Of course the music being an essential part of also telling the story of our protagonist, it needed to be mysterious and stealthy.
The music will be played as a spot-music every now and then. Mostly the level ambiance comes from the sounds of life (crowds in taverns, owl hoots, etc.)
Our ever so talented composer Justin Cavenagh created this: