Background
This week I focused on making various adjustments in type Tower Crypt and also in ice tower which in common offer soldiers to hold the enemies.
Soldier Script
These towers have in common the mechanism of soldiers, who are skulls or whether through special ice Tower of type 2 that offers the ' Geladão ' to fight with enemies, thus gaining time to the other towers continue attacking.The common mechanism to them, the script of the soldier, suffered several adjustments taking into account the particularities of the two element types that are available in the game.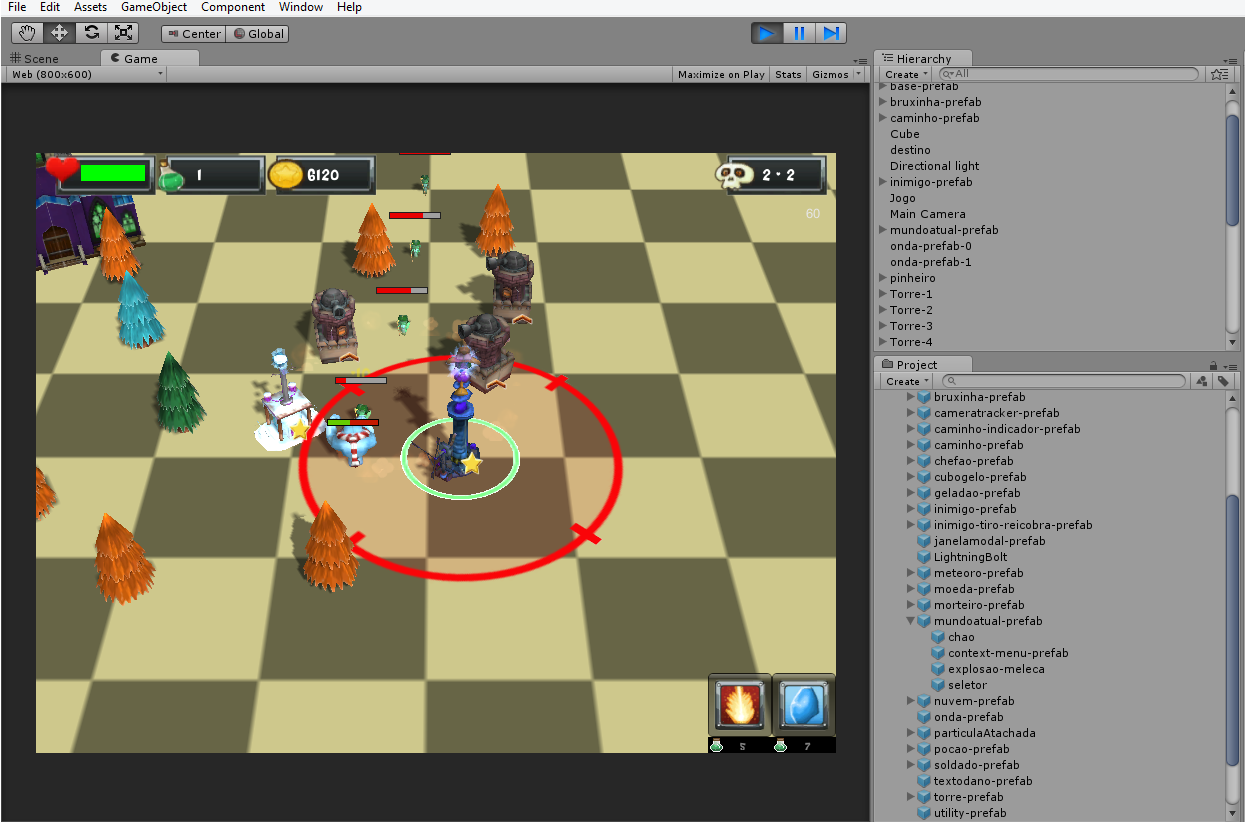 An important factor that set was the alignment of all prefabs in relation to the game, through a calculation of height of the mesh now all the towers are born and are aligned with the floor. This ' bug ' also existed for the soldiers, but made several adjustments so that they don't get more into the ground or floating.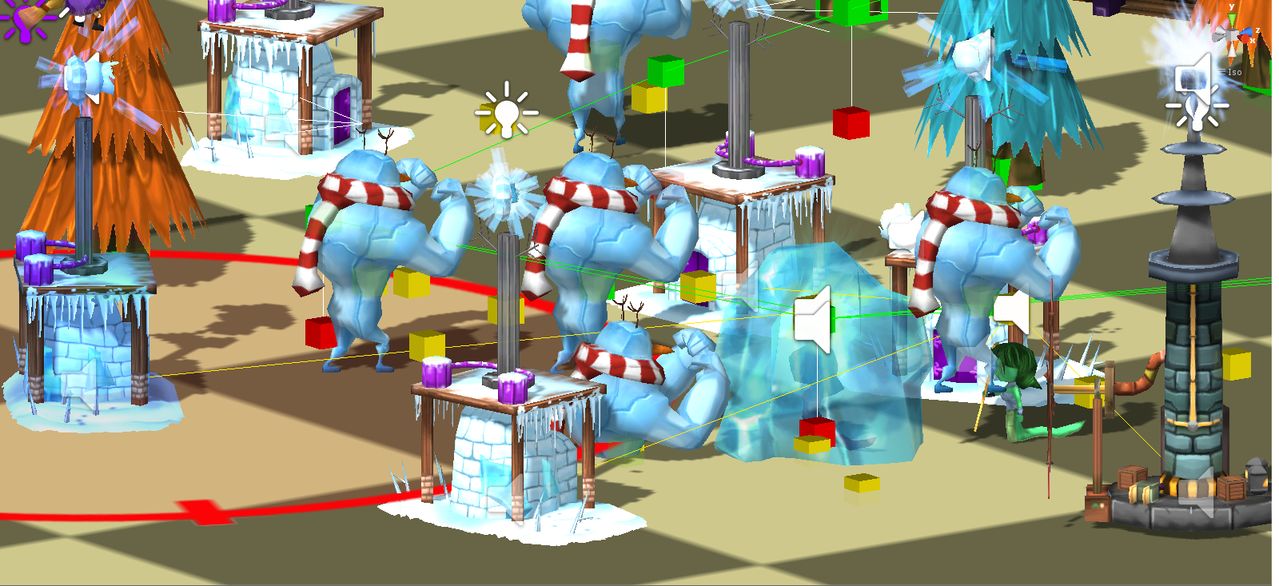 New meteor effect
A great correction that I made in the process of the Special attack of the Meteor, is just as the cannon shot, now the meteor impact if reaches directly the enemy applies 100% of the damage, otherwise when striking the ground the Meteor calculates the distance of the impact on nearby enemies thus creating a shock wave to apply damage.