The holidays were filled with friends, family, turkey and lots of gaming. Well rested and refreshed, we are off to a great start for the year. We've been working hard adding tons of cool stuff for the 0.4.0 update of the game, and we are incredibly excited to be showing Beyond Sol at PAX South in San Antonio Texas this month. We're looking forward to meeting those of you attending in person and giving you the opportunity to be the first to try our 0.4.0 update. We'll also have some Beyond Sol swag for anyone who drops by the booth.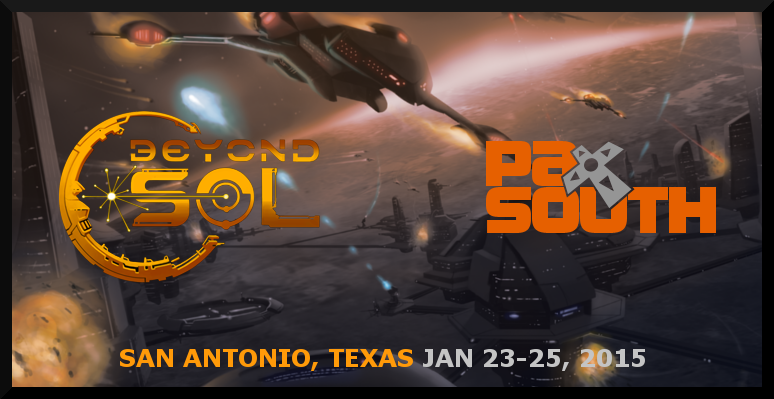 Preparing for a live-showing of the game is a significant undertaking. With our ambitious goals for this release, we have a daunting amount of work ahead of us. This means we won't be releasing any new game updates until after the expo, but we'll still keep the blog updates coming so you can share in our expo prep adventures.
Set course for PAX South. Engage NLS drive.