Through some editing of the server files by the Battlefield 1942 magicians tuia and s[sk] , FHSW Europe is now able to offer you a server where CD and Origin users can play side by side! We hope that this will further increase the number of players for this mod. If you ever wanted to play FHSW with more players but weren't able to find a copy of Battlefield 1942 now is your chance!
I also updated the installation guide with Origin compatible installers and more mirrors.


CD Users: The server appears greyed out in the in-game server list if it's not in your favourite servers list but you'll still be able to join.
Be aware that the members of the FHSW Europe community only play on weekends (Friday to Sunday) at
19:00 - 7 pm Central Europe
20:00 - 8 pm Eastern Europe
18:00 - 6 pm BST Britain
14:00 - 2 pm Buenos Aires
13:00 - 1 pm East Coast USA
12:00 - 12 pm Central USA
10:00 - 10 am Pacific USA
On the upcoming Saturday and Sunday FHSW Europe is also hosting an event where many players will be online, you definitely don't want to miss that. Starting time is the same as above.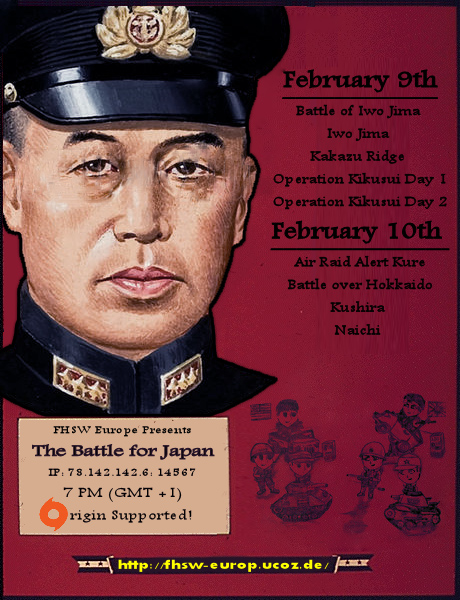 See you on the battlefield (1942)!