A quick update for today on the development front. Things are progressing at a steady pace and we are doing internal testing among 5-6 testers. But, the big news for today is the announcement of New Features, which are in Beta test and functional.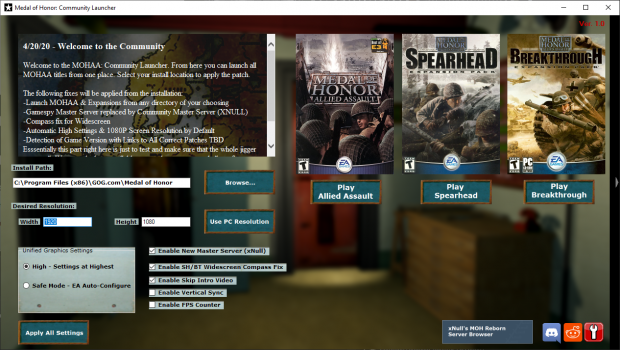 New Features:
The xNull Server Browser / Query Tool has been integrated into the launcher to make finding a game even easier. You will be able to click the button, it will verify if you have the browser installed. If not, it will be installed, if you do have it, it will launch.
The addition of a Skip Video Intro has been added for all 3 titles as well. The skip intro will reduce the time it takes to load up and enter the game main menu by at least half.
Awaiting Implementation:
-Saving Launcher Settings on Exit
-Custom Screen Resolution (Currently Only 1080p)
-Enable V-Sync & FPS Counter
Feature Planning:
-Selectable Background Image, or Multiple Choices MostaFA-MOH Thanks!