Has modern game gun variety got you down? Are you tired of walking into battle with less than 80 weapons in your inventory? Do you ever walk around a corner and lament not having a BFG in your hands?
We here at the Ballistic Weapons Community know how you feel. That why is we have worked hard for the past 3 years to create a whopping 31 extra devices of destruction for you to use!

The stimulus package to end all stimulus packages, this Community created unofficial weapon pack is a joint operation by the Ballistic Weapons Community to inject a little extra life into UT2004 and its mod Ballistic Weapons. It contains a massive amount of polished and heavily play-tested new guns designed with both fun and realism in mind.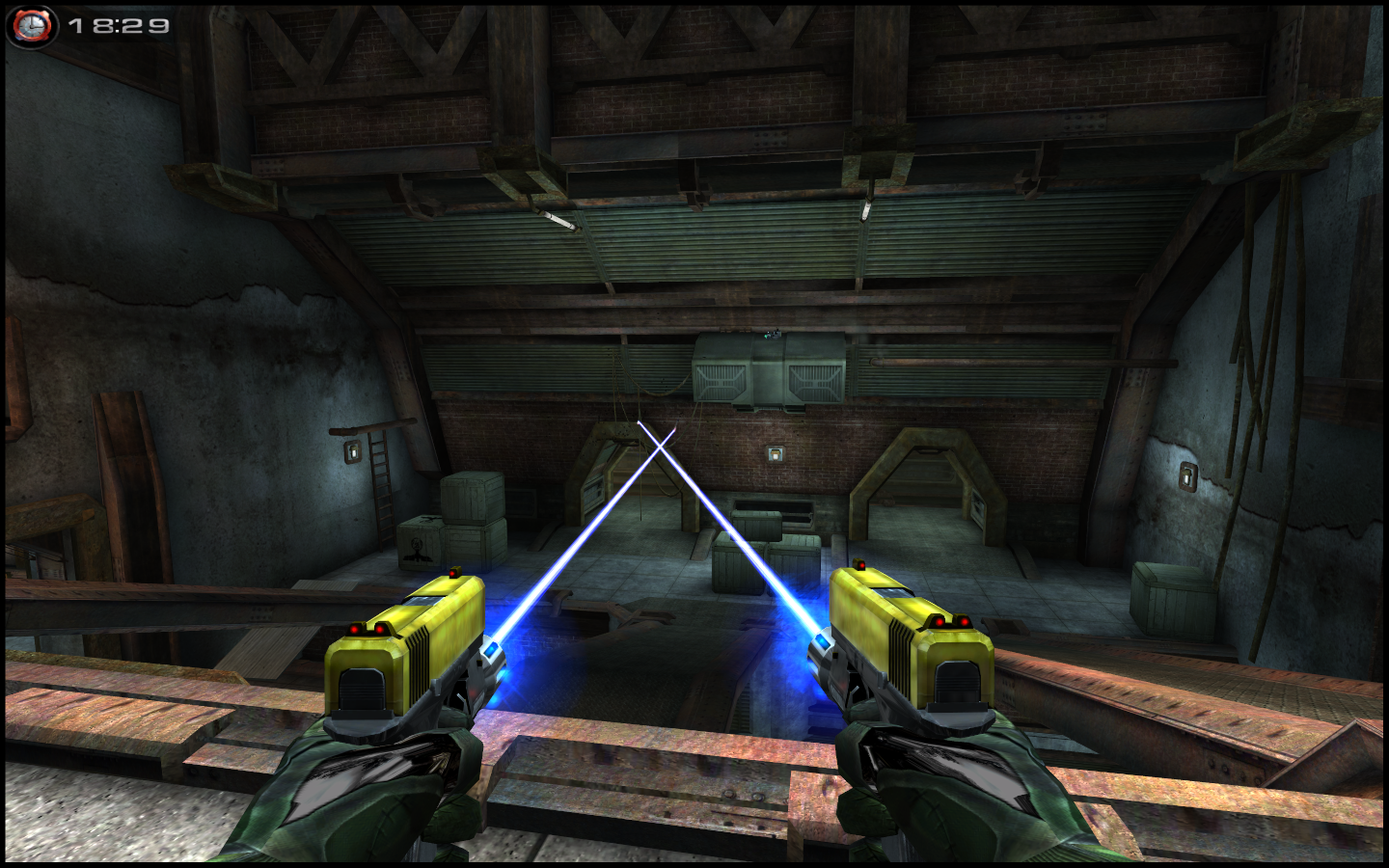 This new pack, which is due out within a month or two, will add the following new guns:
Melee:
[Berserk Fists]
[NEX Plas-Edge Sword]
[XM900 Dragon Nanoblade]
Machine Pistols:
[MR-DR88 Machine Pistol]
[GRS1 Machine Pistol]
[A49 Skrith Blaster]
Shotguns:
[Sawn-Off Coach Gun]
[SKAS-21 Super Assault Shotgun]
Assault Rifles:
[CYLO Urban Assault Weapon]
[CYLO Firestorm IV Incendiary Rifle]
Long-Range Rifles:
[LS-14 Laser Carbine]
[R98 Hunting Rifle]
[SRS Mod-2 Battle Rifle]
Grenades:
[XM84 Heavy Tech Grenade]
[G28 Medicinal Aerosol]
Heavy Weapons:
[Bulldog .75 Assault Cannon]
It will also feature the previous pack guns in an updated form for maximum compatibility with Ballistic Weapons V2.5.
Handguns:
[RS04 .45 Handgun]
[AH-208 'Eagle' Heavy Pistol]
[AH-104 'Pounder' Handcannon]
[GRSXX Golden Pistol]
and
[The Golden Gun]
Shotguns:
[Redwood 12-Gauge Coach Gun]
[M781 Automatic shotgun]
Rifles:
[M30A2 Tactical Battle Rifle]
[Elite A73 Plasma Rifle]
[X-83 A1 Anti-materiel Rifle ]
Heavy Weapons:
[HMC117 Photon Cannon]
[XMB500 Personal Minigun]
[E-V Hyper Plasma Cannon 9000 ]
[H-V Plasma Cannon Mk5]
[Flak 16 SM-AT/AA Recoilless Rifle]
Melee:
[X5W Black Ops Blade]
(Links to previous versions are available on the ModDB page for Ballistic Weapons mods and mutators!)