Hello everyone!
We're pleased to let you all know that progress on the Bri Route is making leaps and strides! All of the character assets and the Transformation sequence are done! The writing is done! And all that's left are backgrounds, CGs, and programming!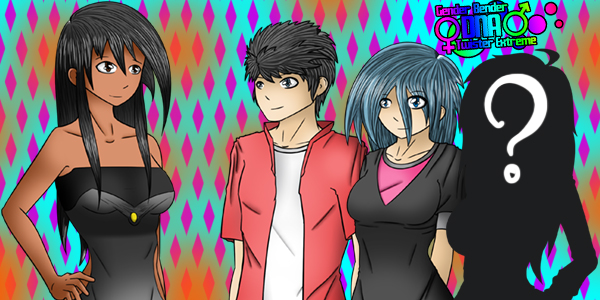 And just who might that secret love interest be? I'm sure no one will guess! (I hope no one will guess! I really tried my best to conceal her identity!)
We're hoping to be able to release Bri somewhere around the 17th, but we've got some new factors to deal with that might push us back a bit (we can't know for sure at the moment). I'd love to tell you more, but unfortunately I can't.
We also wanted you guys to know about our project a bit more. Specifically those of you who purchased the game on Desura. Gender Bender DNA Twister Extreme has been in development for quite some time, and we've been able to keep on working thanks to the amazing people who helped fund us via Indiegogo. All of our indiegogo backers get weekly project updates, and I want to make sure that you guys can get these updates too.
I post our updates every Saturday or Sunday via my personal DeviantArt page. Anyone who wants to keep up to date on our progress can simply +Watch me on DA and they'll get the updates right to their inbox.
We also run a small IRC channel. It can be quite active at times and both Me and Lachlan(Zetsub) tend to be on mid afternoons (EST). Feel free to join us anytime : Bit.ly
-DK & Lach