Since the last update, I was working on the GUI and it now becomes more and more functional. Now it can show you correctly the power bar shows you both, energy production and need. Also the resource counters are working as well as the General EXP bar at the bottom.
The orders and information block beneath the build lists now shows information of your currently selected unit - the unit with the highest priority if you have selected multiple objects.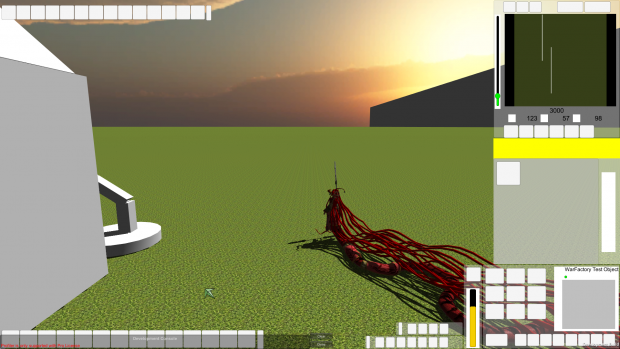 I added a factory list above the build list which currently shows an yellow bar for representing factories that build regular structures. There are more colors, but all for testing at the moment. Later each factory will be represented by its own button so you can access your unit production wherever you are on the map. This feature is important to increase the game speed especially on larger sized maps, but overall it will help you to find your desired production facility much faster.
I hope you like this update. I wish you a Merry Christmas and a happy new year. :D