The poll winner, Seelos from Star Wars Rebels, is here! Download it here: Moddb.com
Play as any SW Rebels character (Kanan, Ezra, Zeb, Hera, Sabine, Kallus, Thrawn), as well as a new addition, Captain Rex!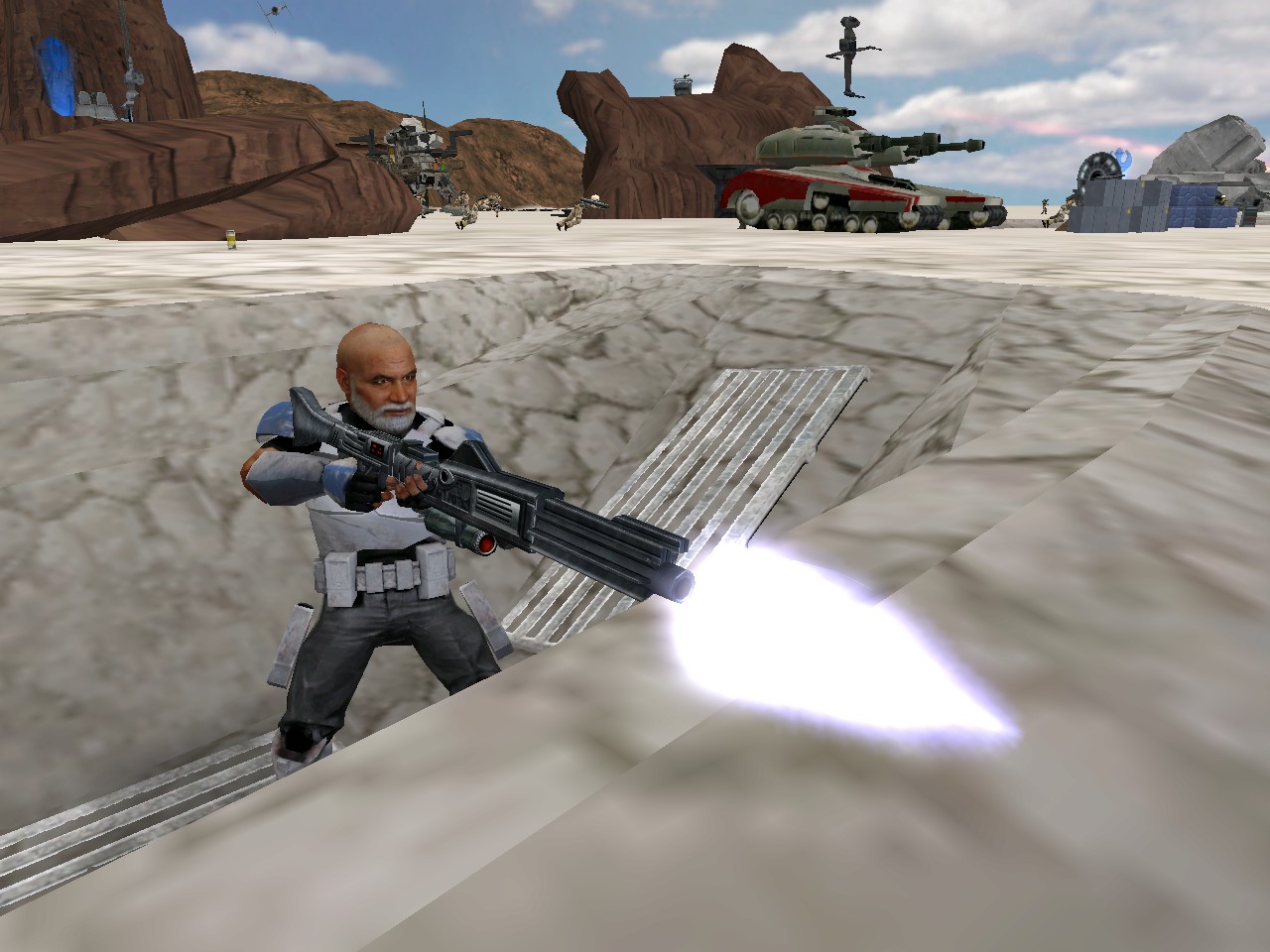 Also new with this map is the heavily modified AT-TE, as seen on Seelos in SW Rebels, complete with the Phantom on top!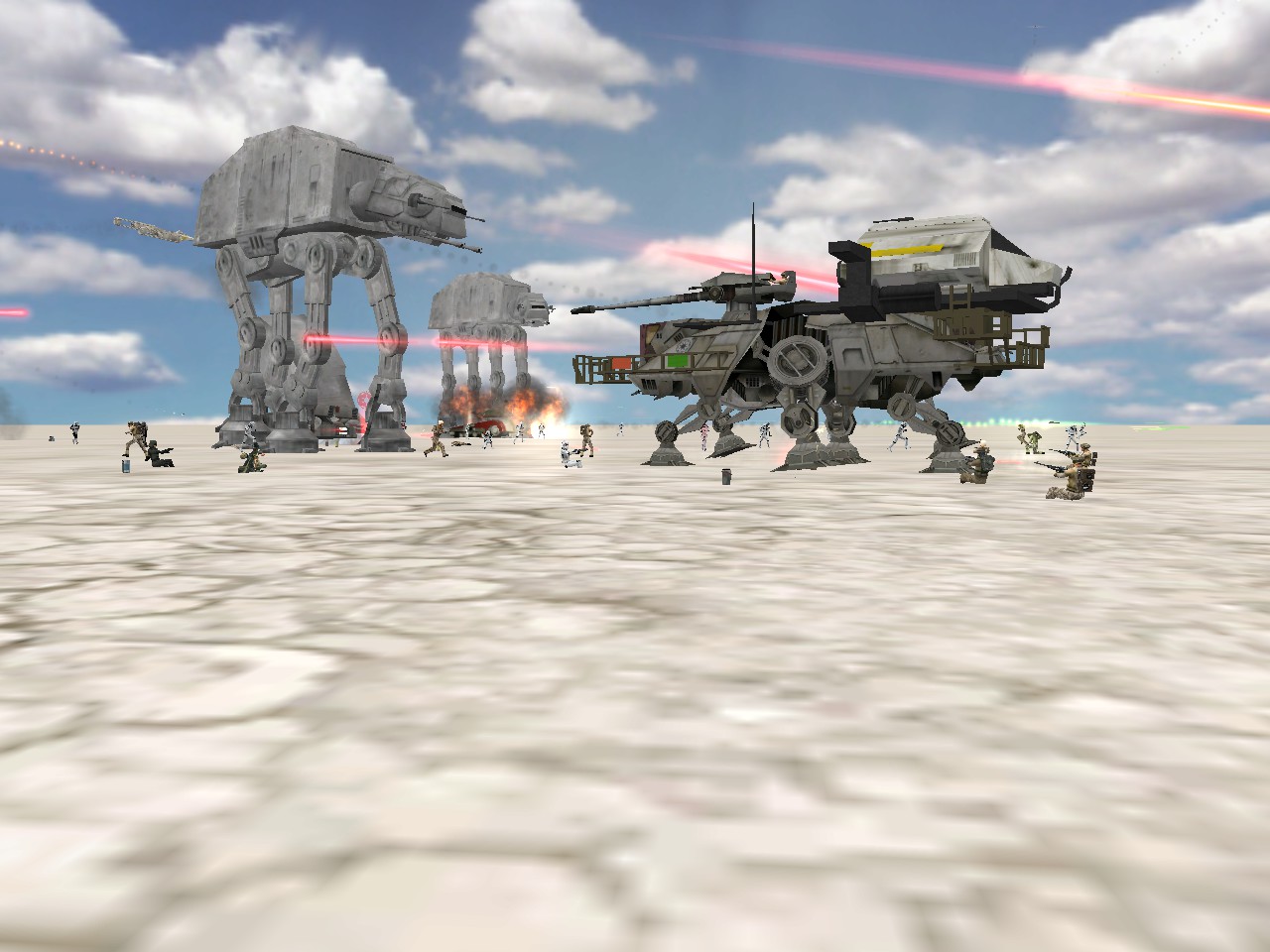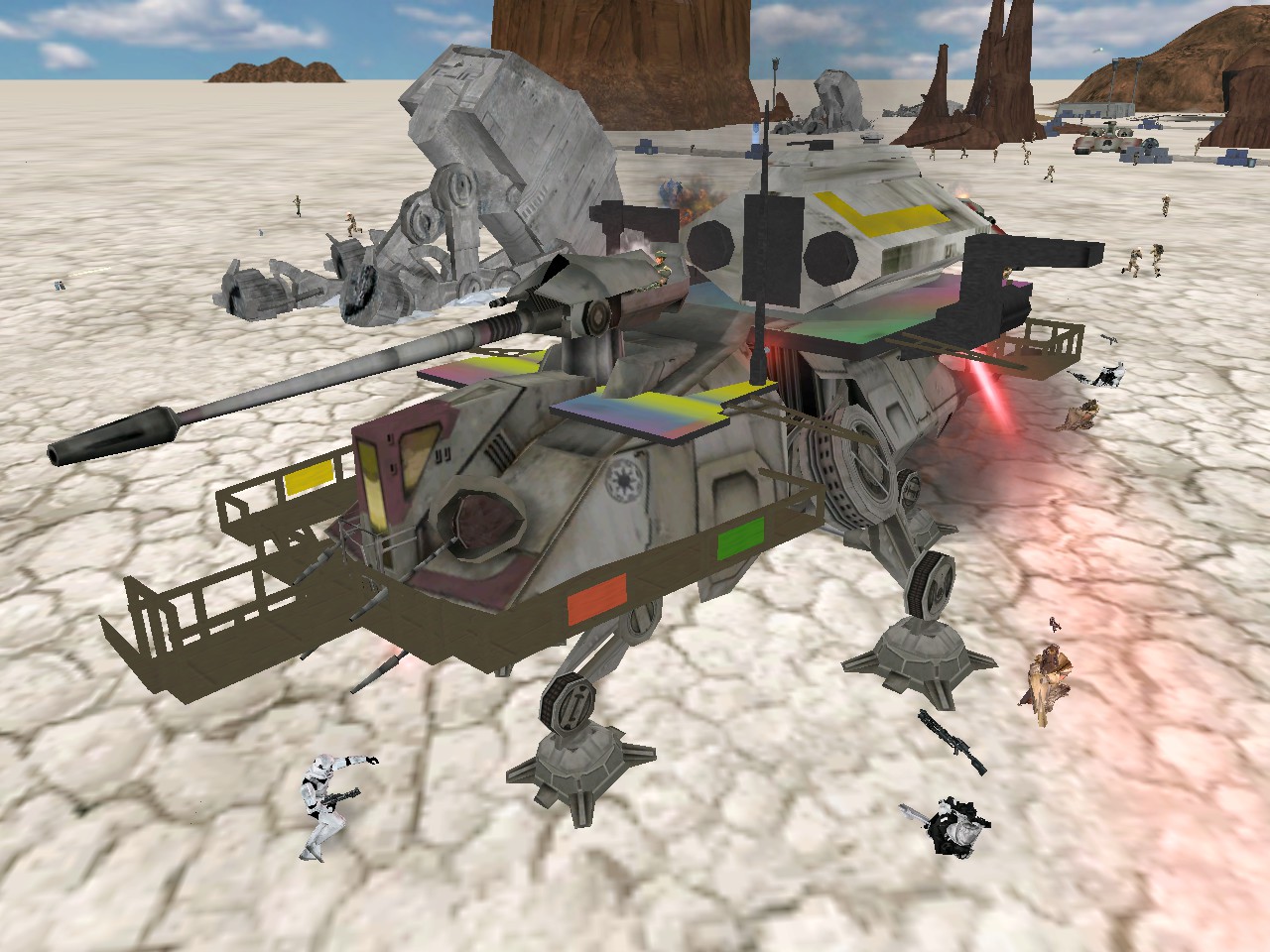 Feel free to post feedback below. Enjoy!
CREDITS
kiprobin -map author, mimban tent
kiprobin, original pandemic models - modified atte
Kiprobin, Lucasarts/Lucasfilm/Disney Netmarble Force Arena: Sabine Wren and Agent Kallus Conversion
Cremey, kiprobin, Lucasarts, Disney Interactive: Kanan and Ezra models
Teancum, Lucasarts/Lucasfilm/Disney, Petroglyph Games - T4-B tank conversion
Teancum, Force Arena: Hera Syndulla conversion
Sporadia: helping me increase the flamethrower's visual range
Squeddies: Bunker assets, misc.
Caleb1117, Iryni Forge: lockers, misc. assets
Giftheck, Pandemic, LucasArts, Free Radical - Rogue One weapons pack
WhiskeyTangoFoxX, Pandemic: Imperial Officer model and skins
Giftheck, Zen Studios: U-wing
Teancum, Fox, LucasArts/LucasFilm/Disney, Netmarble Games: Grand Admiral Thrawn Conversion
Giftheck, Pandemic, LucasArts, Free Radical: A280CFE, DLT-19D, Various Weapon sounds
NoctisSpector, Gistech: e22 rifle
NoctisSpector, Ashura, S1thK3nny: DC17S Pistol
Gogie: Garazeb Model
Giftheck, Pandemic: RK-3 Pistol
Giftheck, Sereja, LucasArts:ee-4 rifle
Giftheck, Pandemic: RK-3 Pistol
Giftheck, Free Radical, LucasArts, Sony Online Entertainment: RG4D pistol
Gistech, Pandemic, Anakin: Tie Striker
Bandu, Conversion Pack Team: Tie Defender
Wideboy: box, bunker assets
Conversion Pack Team: bwing
NoctisSpector, ggctuk & Free Radical, LucasArts/Pandemic, Battlefront Fandom: CJBO Rifle
GGCTUK, Gistech, Pandemic Studios, LucasArts, Krome Studios: Incinerator Trooper Model
Psych0fred – various imperial assets, Rebel combatspeeder proto
Jendo7, ARC_Commander, archer01, monsoontide, Saitek009, ]V[, AQT, Pinguin/Aman, Maveritchell, and Rends: Tatooine Outpost assets (boxes, misc.)
Pandemic – original models/textures