Well, would you look at that, its time for another "weekly" development update! I promise they will become weekly, but due to most of the work being back end, we don't really have much to show off. We are also keeping a lot of the new additions to 0.2.0 a surprise to make it all the more exciting, so don't worry if part of this update looks like a classified FBI document, we want you guys to try and work out what it says! Remember to stay tuned for the release which is nearing closer and closer to us. As for the blog, I am going to try out another way of laying out the content you are shown, instead of segregating it into 3 clusters, it will be clumped into similar changes/additions, let us know how you like it!

New and Improved UI
The main menu UI has been completely rewritten. It now looks much better, with a brand new design and being much more responsive to different resolutions. It has been designed so that all content (styling, HTML and scripts) is added through JavaScript, meaningthat the main menu will be completely modifiable both in style, structure and functionality. Here is an in dev image of the new main menu UI for your eyes to feast upon.
There have been many changes to the UI since this image was taken, you can thank Matthew for investing his time into updating it, and what a fine job he has done.

It's Probably Not Memory Foam
Our 3D modeller and artist Andreas has done it again, this time in the bed! Wait that sounds wrong... Nevermind that, he has put his 3D modelling expertise into creating a wonderful bed model to be used in game. This bed is most likely to be used in an early to mid-game stage, it's not living in the lap of luxury, but it still has its own charm.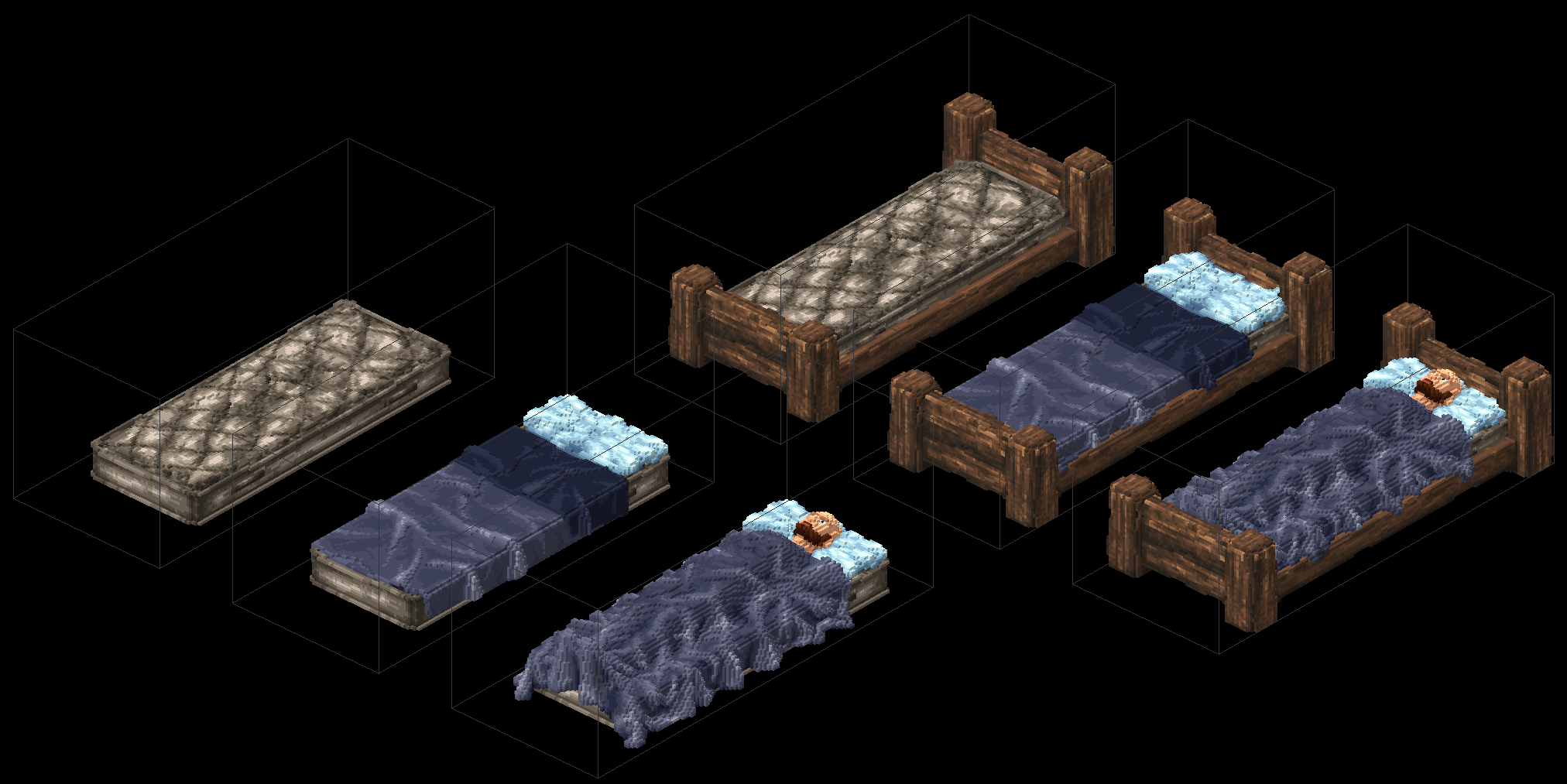 The bed model is separated into the frame, the mattress, the mattress with a blanket, and finally the mattress with a blanket covering the player model. Combining these models into one creates a nice corner piece for your home, and a sight for sore eyes after a long day exploring.

Shrouded in Secrecy
As much as I would love to tell you guys everything that we have in store for 0.2.0, I can't. However, I can spill some of the beans of what you can expect. From the words of the mighty Ben himself: "Some ██████ . Also, some ██████ . Plus, GPU Gen and new planet stuff! Tons of work done on the █████ to further ████ the ████. The scope of the game will ████████ nearly ██ fold. That's not all, there has been massive refactoring in the ████ engine. IO and sound interfaces have been greatly improved. Began development of another smaller game through the usage of ████. There were also tweaks to planet and moon ██████ a bit."

Look With Your Special Eyes!
To start off, we have the addition of Depth of Field, this visual effect gives the illusion of distance, by "focusing" the camera on what you are looking at, it is fully tweakable as well, so if it isn't for you, you can choose not to use it! Atmospheric scattering is being improved and becoming more realistic. Atmospheric scattering is the effect you get when a light from a source passes through the atmosphere and is scattered slightly.Here is an example within Seed of Andromeda of atmospheric scattering.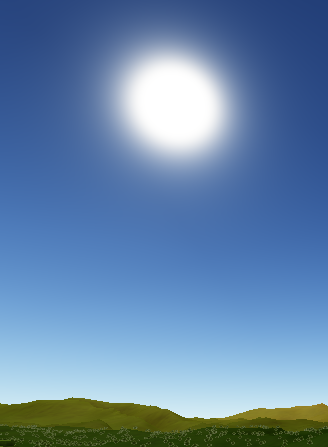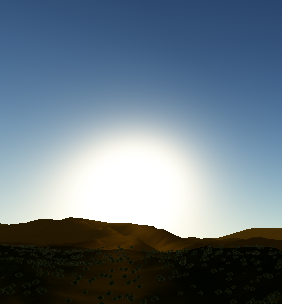 The left image is the sun before it sets behind the horizon, the right is the sun afterwards. You can see here how the light is warped as it hits the atmosphere, but it's not perfect. With the changes made it will look much better, so keep your eyes peeled for the new shader effects!
Do You Like To Break Things?
Well if you do you should probably go to a doctor or something, its not a healthy addiction. In the mean time we are looking for people to join the Seed of Andromeda Test Team. Keep your eye on the blog and the forums for the test team application form to be put out, anyone is welcome to apply, but we will not be accepting everyone, so put on your best suit and show us what you have to offer!
---
That about covers what has happened in the past week or two, that is excluding the secret stuff. Give us some feedback on the forum post on what you think of these blogs and the things mentioned in them, and finally thank you for taking your time to read this week's update.