Now you can definitively see what Skara looks like--the map of Skara is built just like any interactive map, you will be able to zoom in and out, and eventually the map will chart the progress of the factions, as they grow and shrink with the tides of war.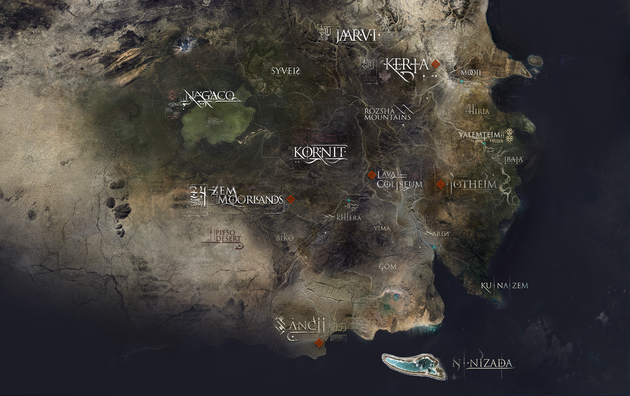 To begin with, factions will develop within their own borders, roughly outlined here: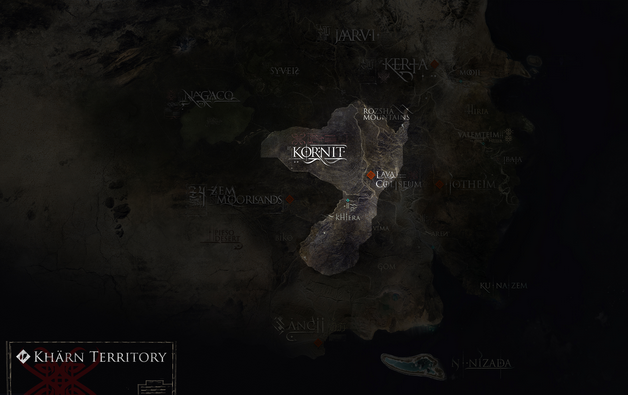 The Khärn emerged from their home deep in the Rozsha Mountains to kill, pillage and burn. Will you and your fellow warriors grow their territory above ground? Fights in the Lava Coliseum take place in the main "city" of the Khärn.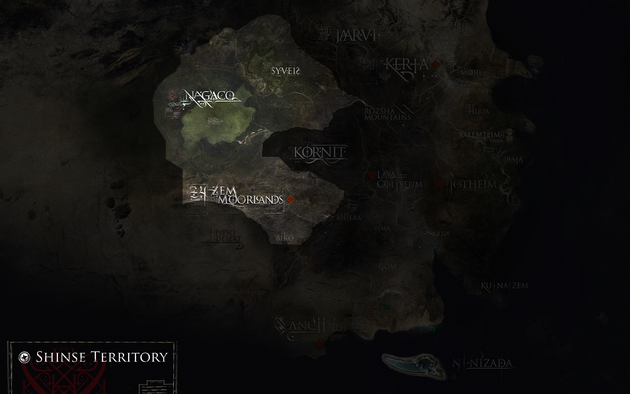 On the flat lands beyond the Rozsha Mountains dwell the Shinse, exiles from their native lands near the coast. They make do by dwelling on the vast inland lake, Nagaco and bide their time till they can return to their homeland. They protect the ancient ruins of their forefathers, the Zem, in the Zem Moorlands.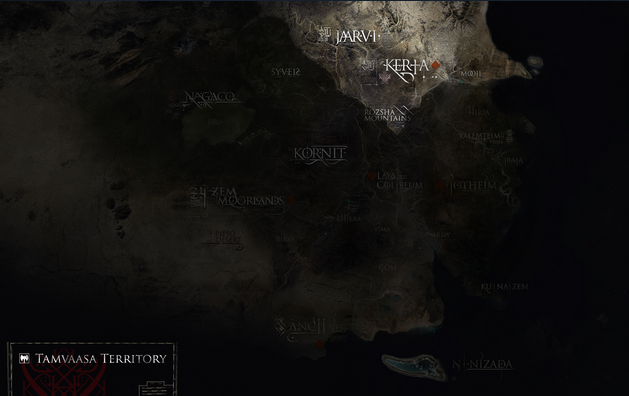 In the frozen forests and lake lands of the North, the Tamvaasa live, thriving where few others could manage. Skara has grown far colder in the north than anyone can remember, even in hardest winters. From their base, the Tamvaasa hope to settle an ancient score with their sworn enemies, the Durno, and any race that dares stand in their path.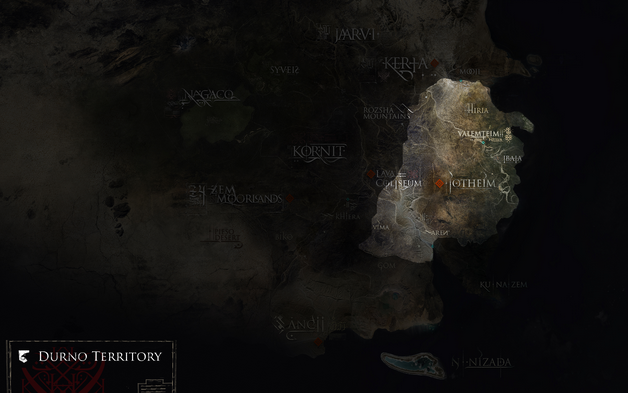 The Durno territory is what is left of a great and mighty empire. Now much reduced and desperately holding onto dreams of renewed expansion, the stewards of Central Skara stay in power from the mountain citadel, Jotheim.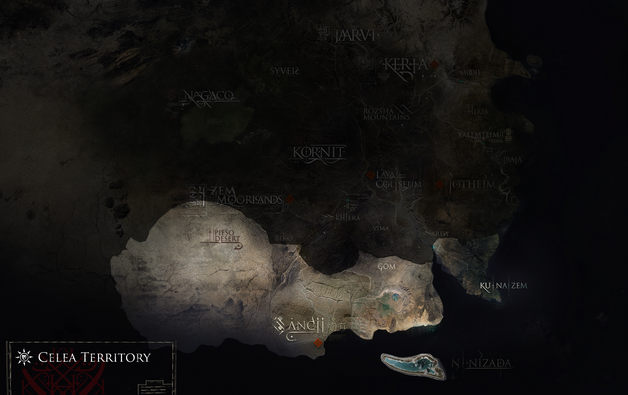 From the South, the Sons of Fire came, conquering much of southern Skara from the Shinse. To halt their advance into Durno lands, the one-time allies of the Shinse put together a great force, but not in time to save the Shinse homeland. This now belongs mostly to the Celea, including the capital Kunazem, but the central and northern coasts belong to the Durno...