So much has been improved and added! New way to heal, story missions, new interfaces, abilities, enemies, changes to game engine, graphic improvements, change log is massive!
Bosses now have more interesting attacks and slightly less armour.
Introduction has been updated.
Game is now side-scrolling!
Enemies no longer are level locked, you can now fight any type at any level.
Enemies now drop part safes, that give you parts and alloy containers.
Secure regions now can get occupied again!
Survival missions removed.
You can now hold R to seek targeted enemy.
Parts can now reduce taken damage and reflect enemy attacks!
Interfaces updated!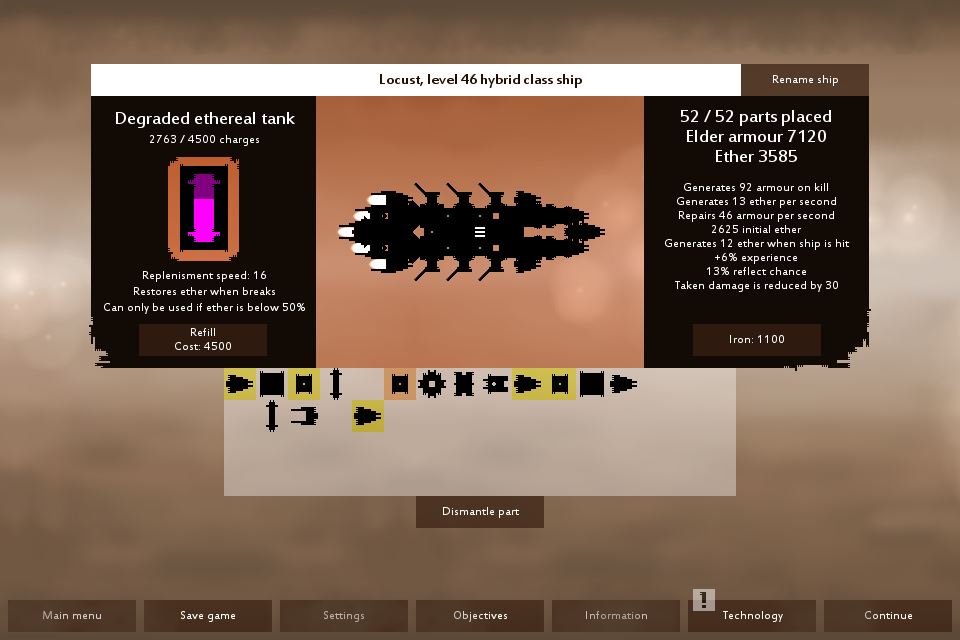 Now when laser hits enemy, particles are displayed.
New objective end animation.
Added backgrounds for Blighted remains, Colowis, Azarl, Labyrinth and Damned mist.
Laser light etalon firing graphic updated.
Now you can see ship effects.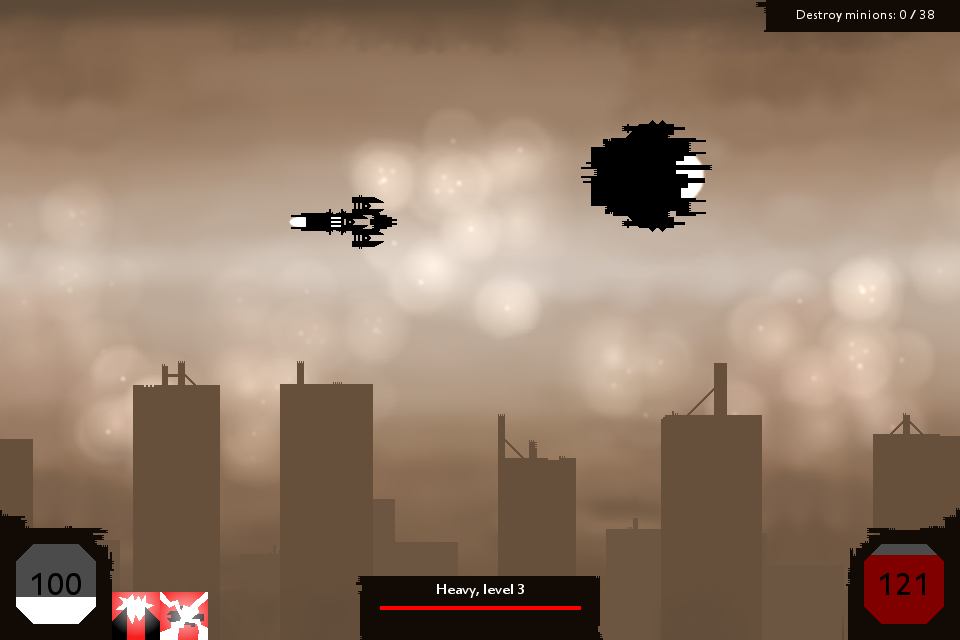 Some weapons now have minor shooting animations.
Damage frame updated.
Projectile sprites updated.
Now here are star clouds in background.
New etalons has been added.
New abilities.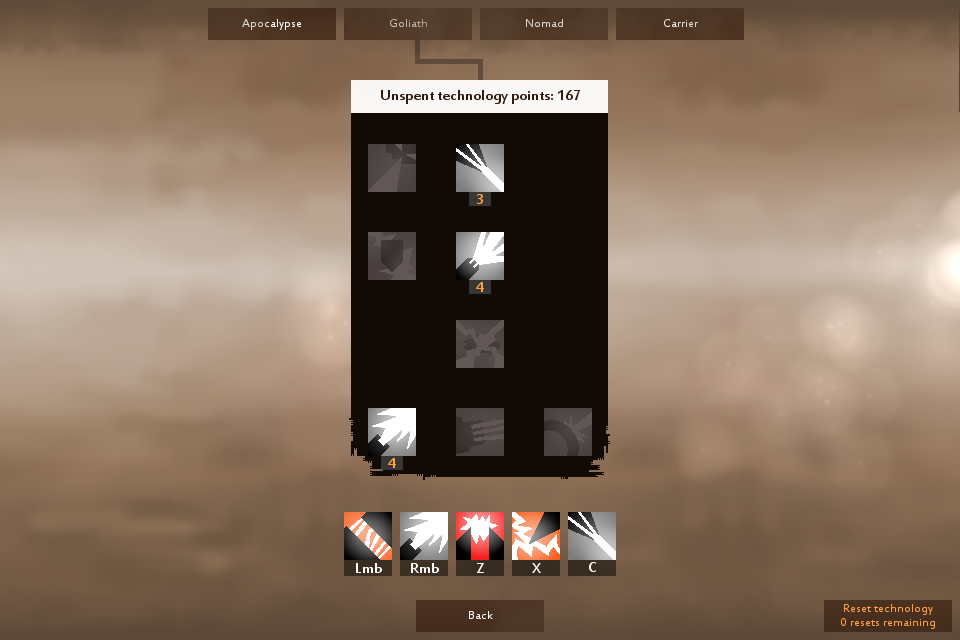 Matter burn.
Thermal wave.
Apocalypse reaction.
Augment armour.
Heat siphon.
Ethereal burst.
You can now equip alloy containers and consume alloy to repair elder armour in battle.
You can get them from part safes and mission rewards.
Abilities re-balanced, now they are more useful.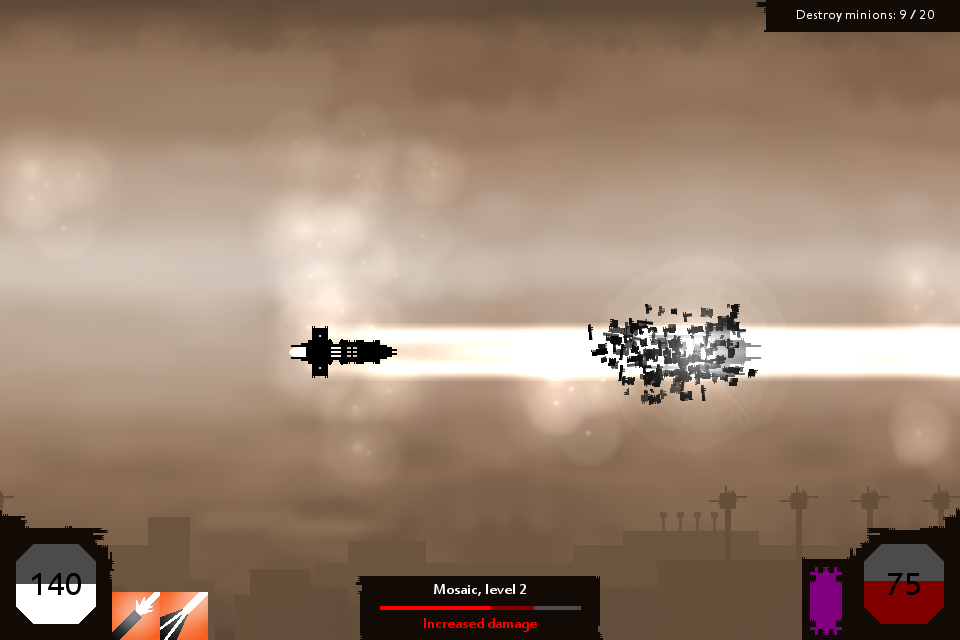 Trigger explosions ability updated.
Veteran sniper fixed.
Better ship parts are less rare now.
Now you can dismantle ship parts to earn iron, which is used to refill alloy containers.
Inventory increased by 8 slots.
Building field was slightly increased.
You can now hold E to close dialogues faster.
Nomad class unlocked, new weapon and abilities.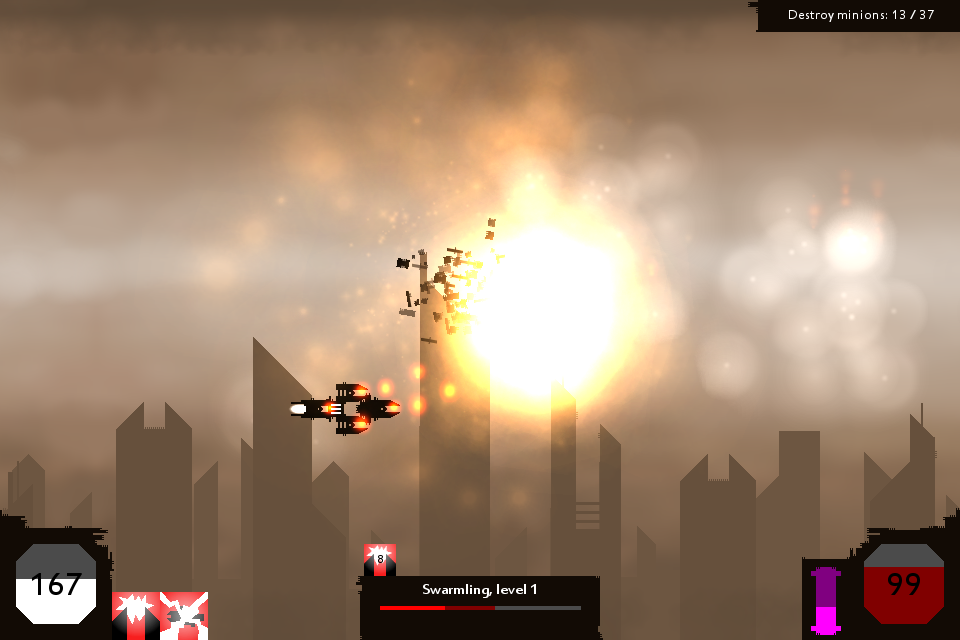 Part tooltips now appear after short delay.
Now you get 25 maximum elder armour boost when you level up.
Plasma waves now move just a little faster than player ship.
Repairing enemies now only repairs your targets.
New information files.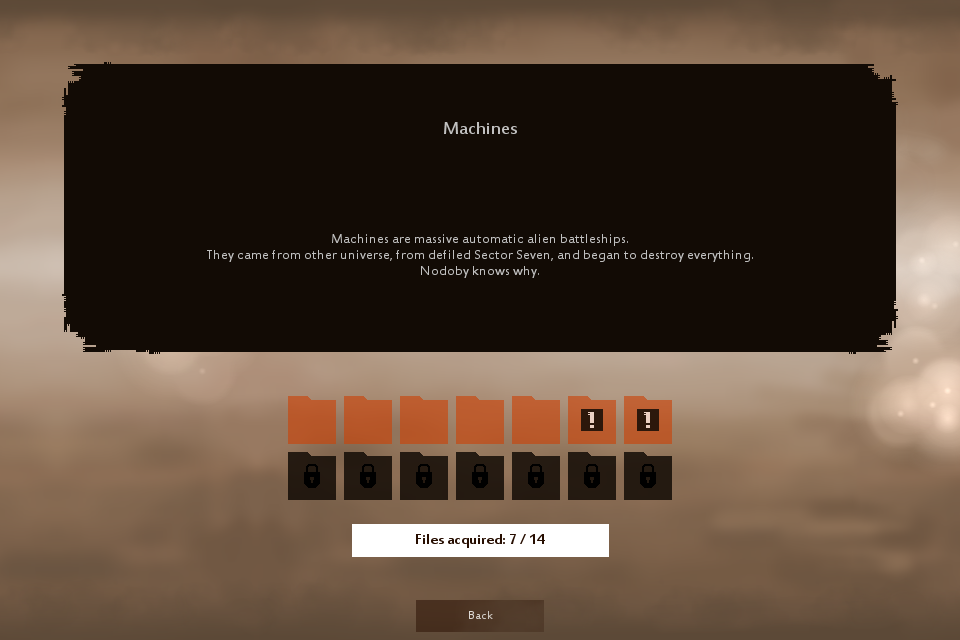 New part designs are now unlocked on lower levels.
New enemy.
New sound effects.
New tutorial!
I'm sure I missed something, have fun exploring new version!
Don't forget to tell me if you dislike something/see something broken, I will do everything I can to fix it.
Next update is probably full screen mode for most, if not all resolutions and maybe some new content, like new enemy!