Today we'll tell you more about backgrounds' secret abilities. You don't receive them at the beginning of the game, don't get them on level-ups, don't buy them. You won't even know what these abilities look like! They are not called secret for nothing.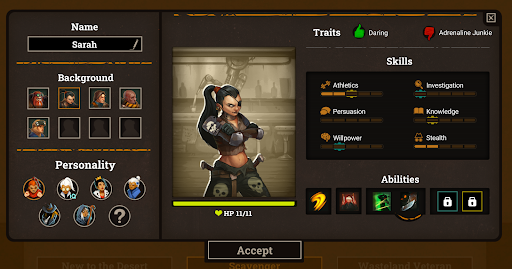 Do not worry, though; we're willing to share. See the markers on the Rogue's skill progress bars? One pair blue, the other one yellow?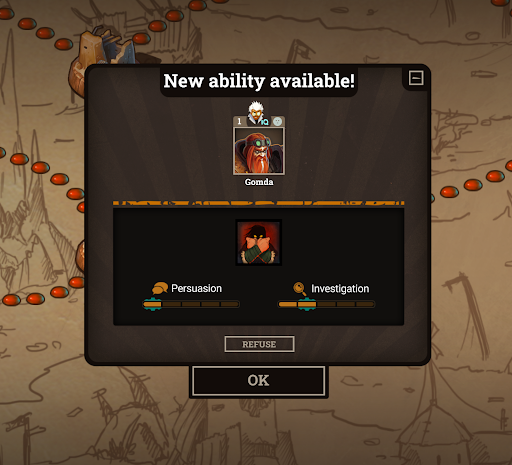 These are thresholds. If Rogue ever upgrades her Athletics to level three and Knowledge to level two, she'll immediately learn an ability called "Peak Performance". It'll dish out impressive amounts of damage, but only while Rogue is unscratched. "Peak Performance" synergizes well with Rogue's kit, supporting her "staying out of harm's way" playstyle.
Here's the catch: if your character learns one secret ability during the run, the second one is locked until you start a new journey. It means you'll have to choose early. Do you want an easy-to-get but weaker ability for an early momentum? Or the stronger one to make yourself a late-game powerhouse? That's for you to decide!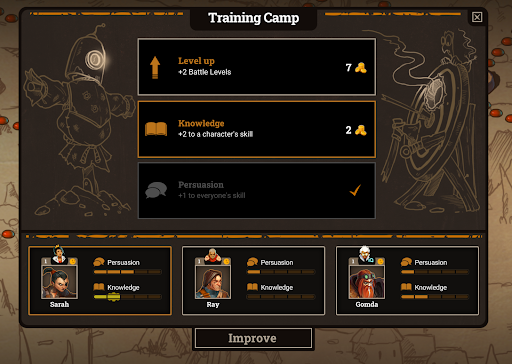 Want to try out secret abilities but don't know how to raise the skills? We got you covered! Learn from your own mistakes by failing skill tests or learn from other people's mistakes by paying them at Training Camps. Go out of your comfort zone!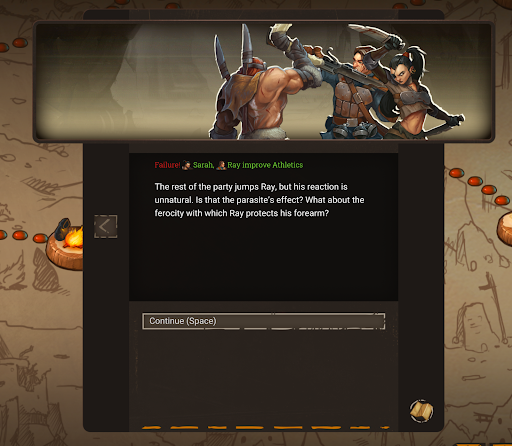 Hopefully, this helps you survive the dangers of the wasteland! Remember to stay alert in the desert!