Since the last update, some work has been put in blocking in two areas of the submarine that were previously empty: the machines room and the control room.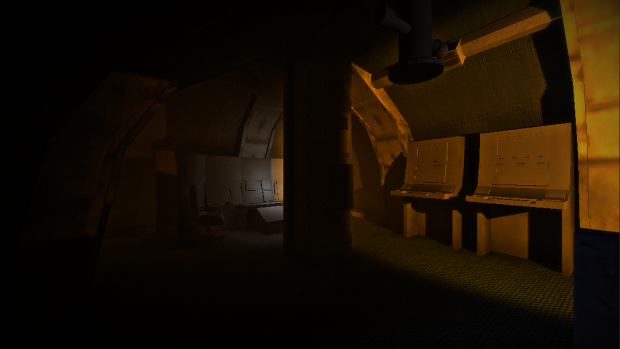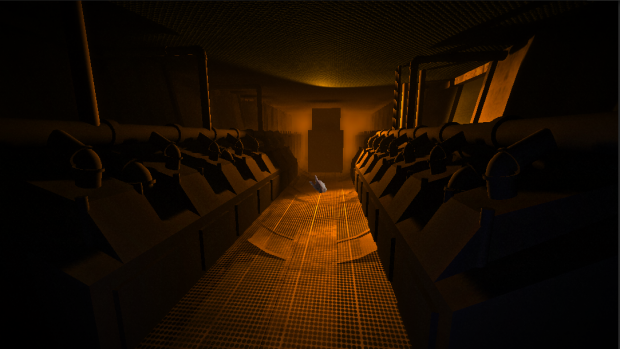 Everything still looks a bit rough because I've been concentrating more attention in the implementation of the various books that the player will be able to read during the game.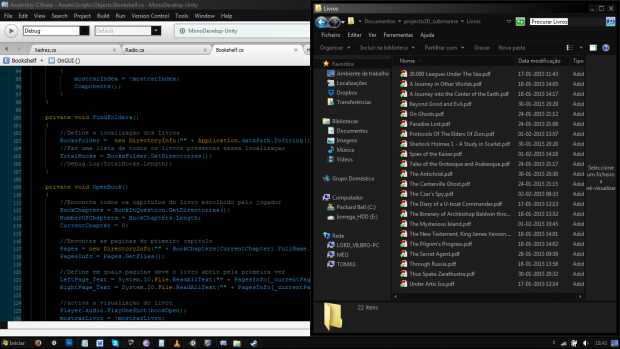 Besides that, I've implemented a basic music player, and added some musical compositions by Bach and Beethoven to the in-game library. In the future there will be many more books and musical works from the real world for the player to enjoy.
After playing the game for about half an hour it became apparent to me that the fps style controls where going against the slow and meditative rhythm of the game, creating an internal conflict. For example, reading books in the game became surprisingly unsatisfying due to the action expectancy created in my mind by such controls. This is why I decided to change the way the player interacts with the game. The old, but gold, point-n-click style of interaction seemed the most appropriated choice, but this doesn't mean that there is going to be puzzles that need to be solved in order to progress, or any other kind of such artificialities in this game - the actions that need to be taken in order to move the game forward are all natural.
That's all for now.