Correct and create
In november, I planned to show Ruggnar again during the IndieGames Club in Metz, France.
I had to correct the buggy parts and add something new. Among the news, there was :
new background elements
more animation of props and objects
moving platform
waterfall
powerups
traps (arrow and fireball)
a new test level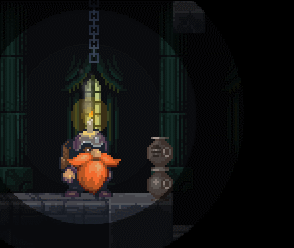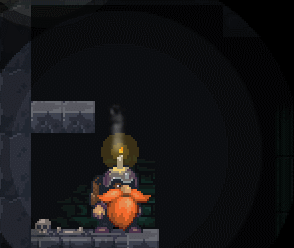 The new test level is easier, but there is more way to die.
One thing I changed was the camera system. The first version was centered on Ruggnar, but while jumping or falling, the movement was too quick, the player was confused. Now the camera tries to follow Ruggnar.
Another important thing was the localization of the game. The game was only in english, but now, the game is in french too (after all, I'm french).
The importance of preparing an event
The day before the event, I've installed Ruggnar and the source code on my presentation laptop. I never use this laptop, only for presentation. It's an old 2011 model with a i5-460M CPU.
I clicked on the icon : the game refused to start. I found he switched to the old HD Intel Chipset.
After some times, I realized I've switched the game from DirectX to openGL between the two events and there is no updated drivers available for my laptop.
I switched back to the Radeon and everything was fine. But that was the first alert.
When I shut the computer down, Windows installed updates.
While I was installing my computer for the event (a few minutes before the beginning), my computer made me a flashing blue/back screen on the boot. I restored the system to a date before the updates, and that was ok. The second alert was the worst.
I think my computer is reaching the end of its journey.
Some cool games
There was five games from local studios that evening.
Talking with these developpers is always a pleasure. I'm small and to be among them made my day.
Many people came to discover Ruggnar or to see the evolution since the month before. Only positive feedbacks.
Someone asked me my inspirations. Castlevania for the ambiance, Rick Dangerous for the traps. But in Ruggnar there is and there won't be any pnj to kill.
Here is a video I made to show you the new test level :
Once again, a very instructive event, a lot of people to chat with, some contacts.