A couple of weeks ago internal game test was started, immediately followed by intense debugging. Huge amount of bugs were fixed, and new features were introduced (or vise-versa). Also, balance tuning was one of the focuses of the game test. And for now, I may happily declare that - pre-alpha game test nearly complete!
To my surprise, the main issue was the balance problems, not even the lack of graphics in most of the places. Entanged confusing science tree, and current abscence of battle tactics. I enlarged my TODO list for a couple of pages :(
Game party is still active, you may download current client in "download" section and just try it :) With built in "test" account. If you will be lucky enough, you may find a lot of debris, floating in outer space - remains of epic battles. However, battles still happen and people are still playing.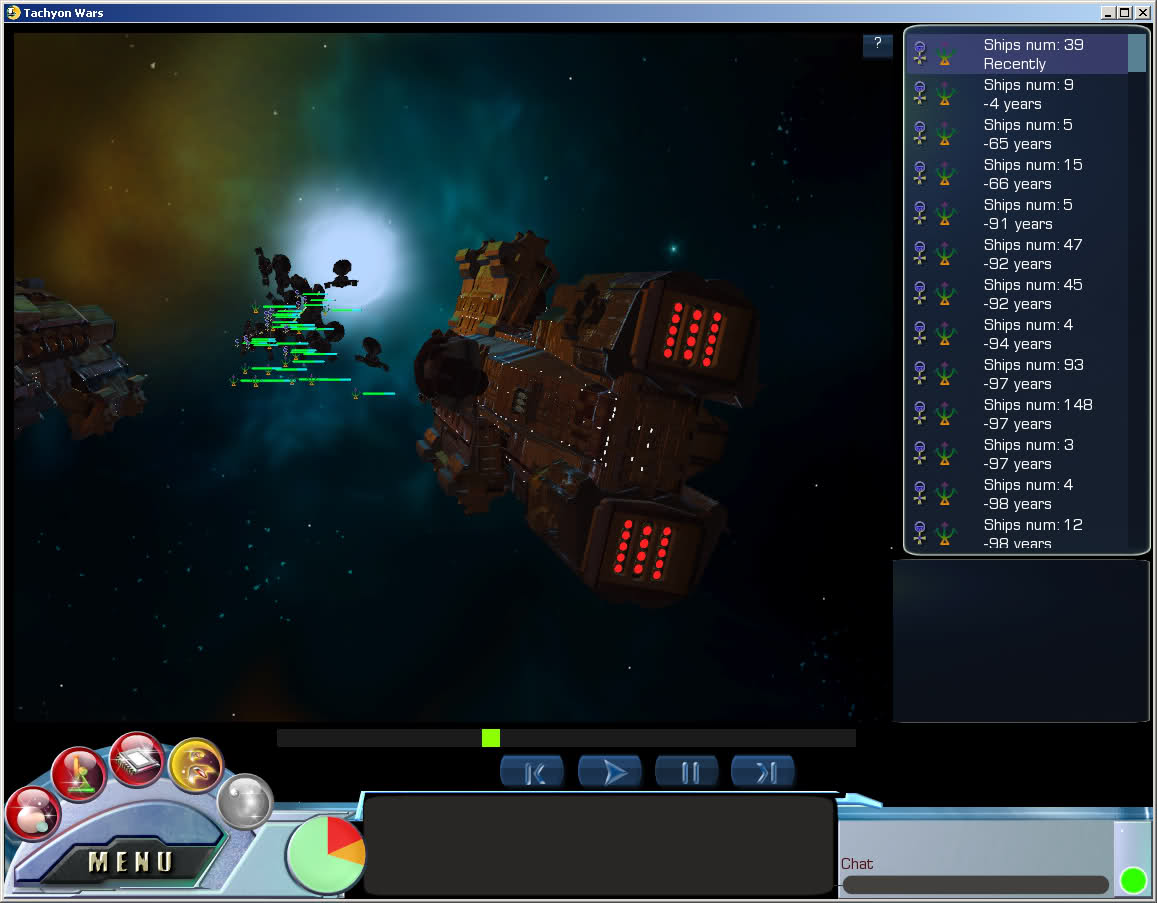 PS: and don't forget to check new videos!