~ Seasons ~
By default every game day is one season, this however can be changed so there are more days per season (there is no hard limit). Each of the four seasons will bring something new to the table, with summer being dry, spring being wet, and winter being snowy (I don't even know about autumn, I guess it's kinda warm?). The point of this is so that I can have production be affected by moisture, heat, cold, etc. So for example, I could make it so less eggs are produced in winter because chickens are too busy trying to unfreeze their butts to bother laying eggs. Or something like that.
Anyway, winter - it's pretty standard - it snows and the snow piles up.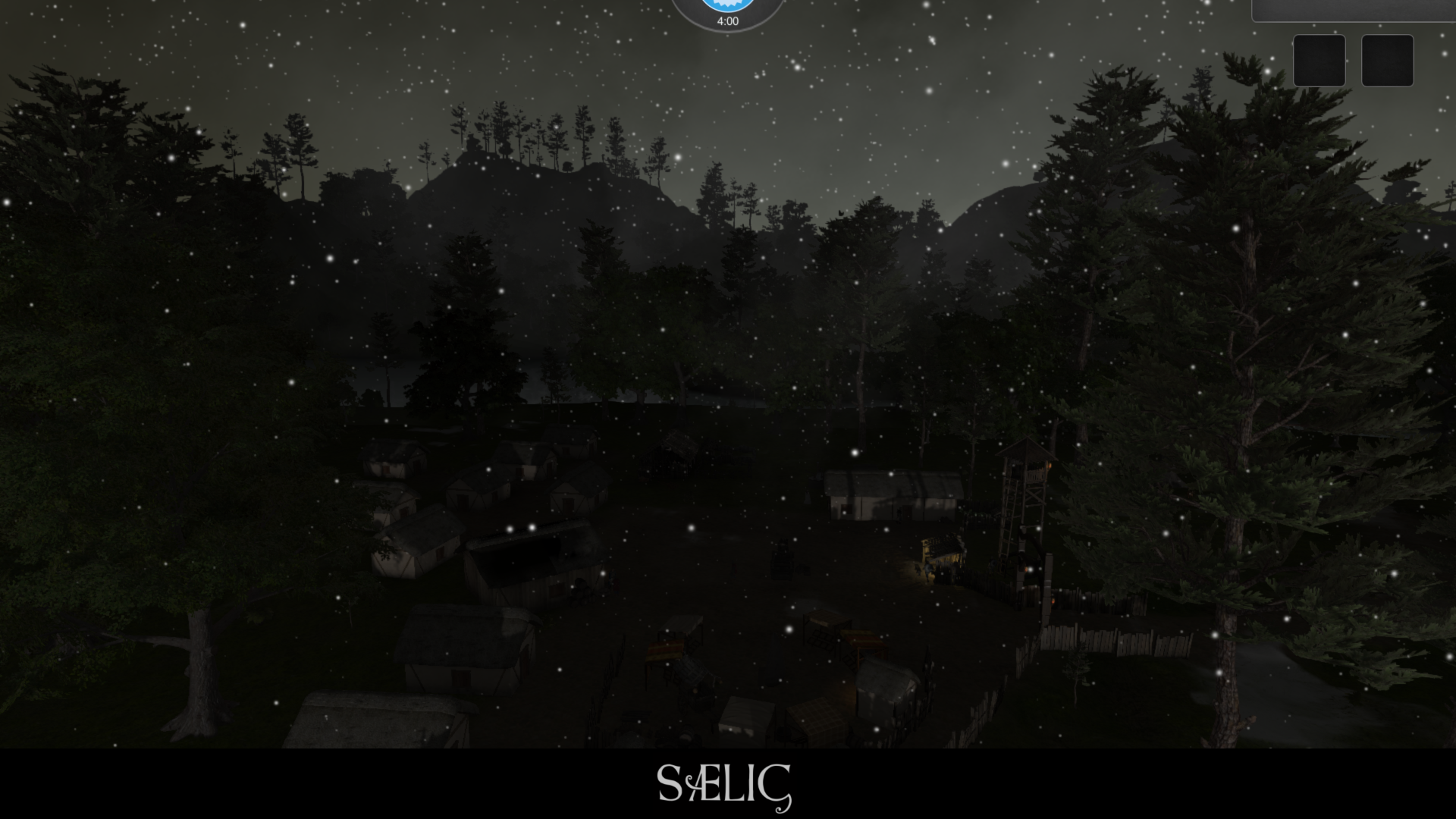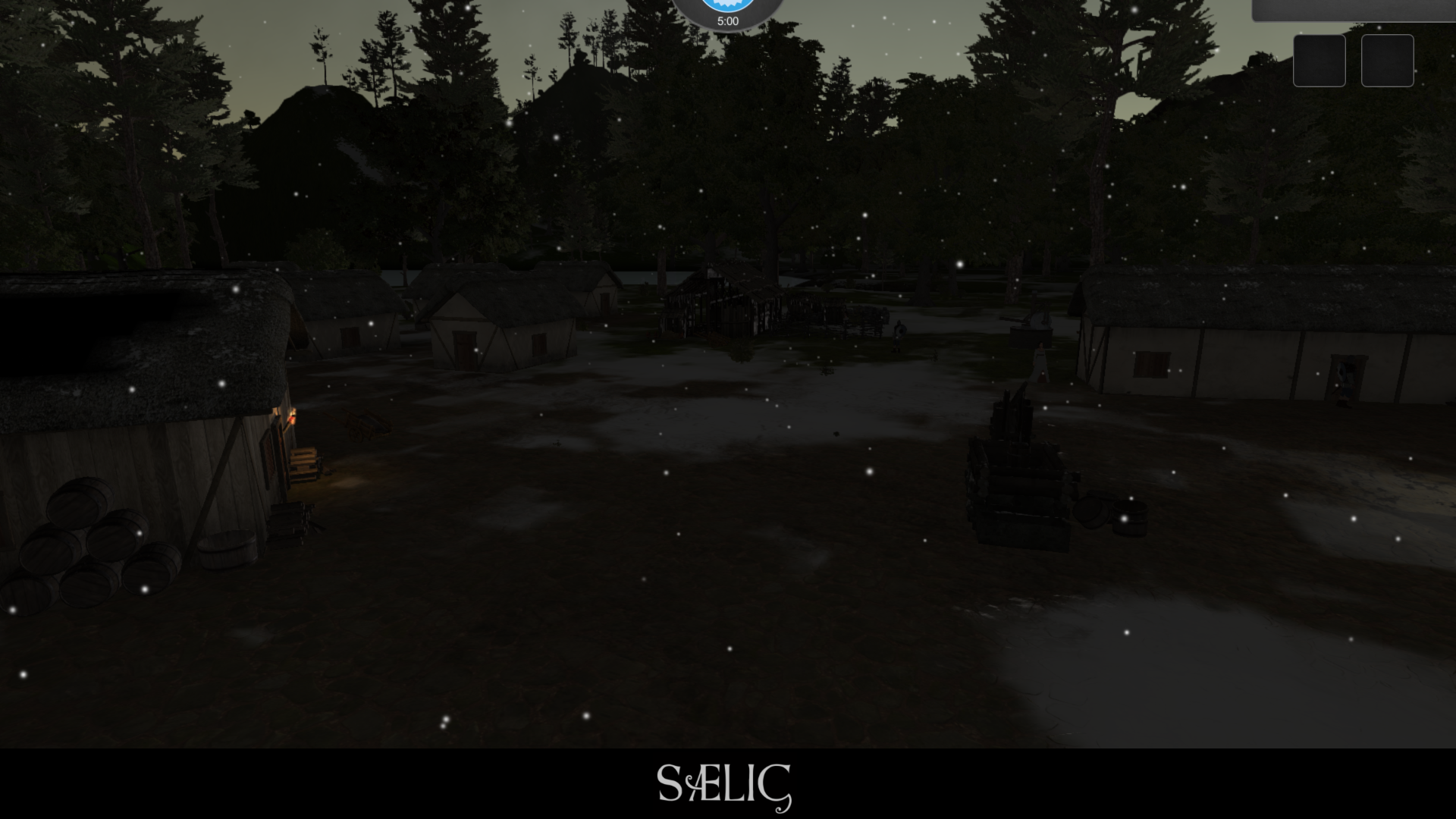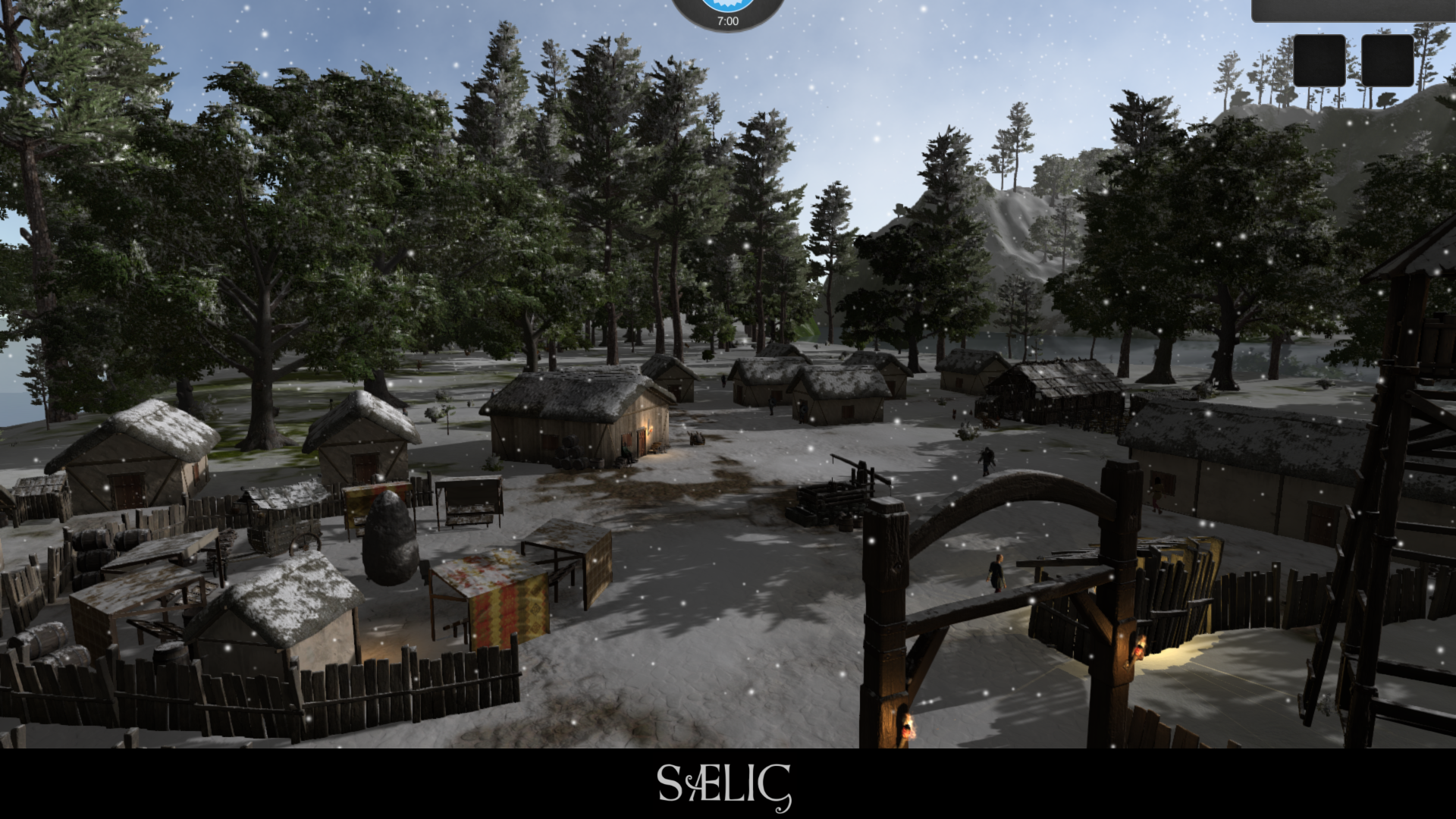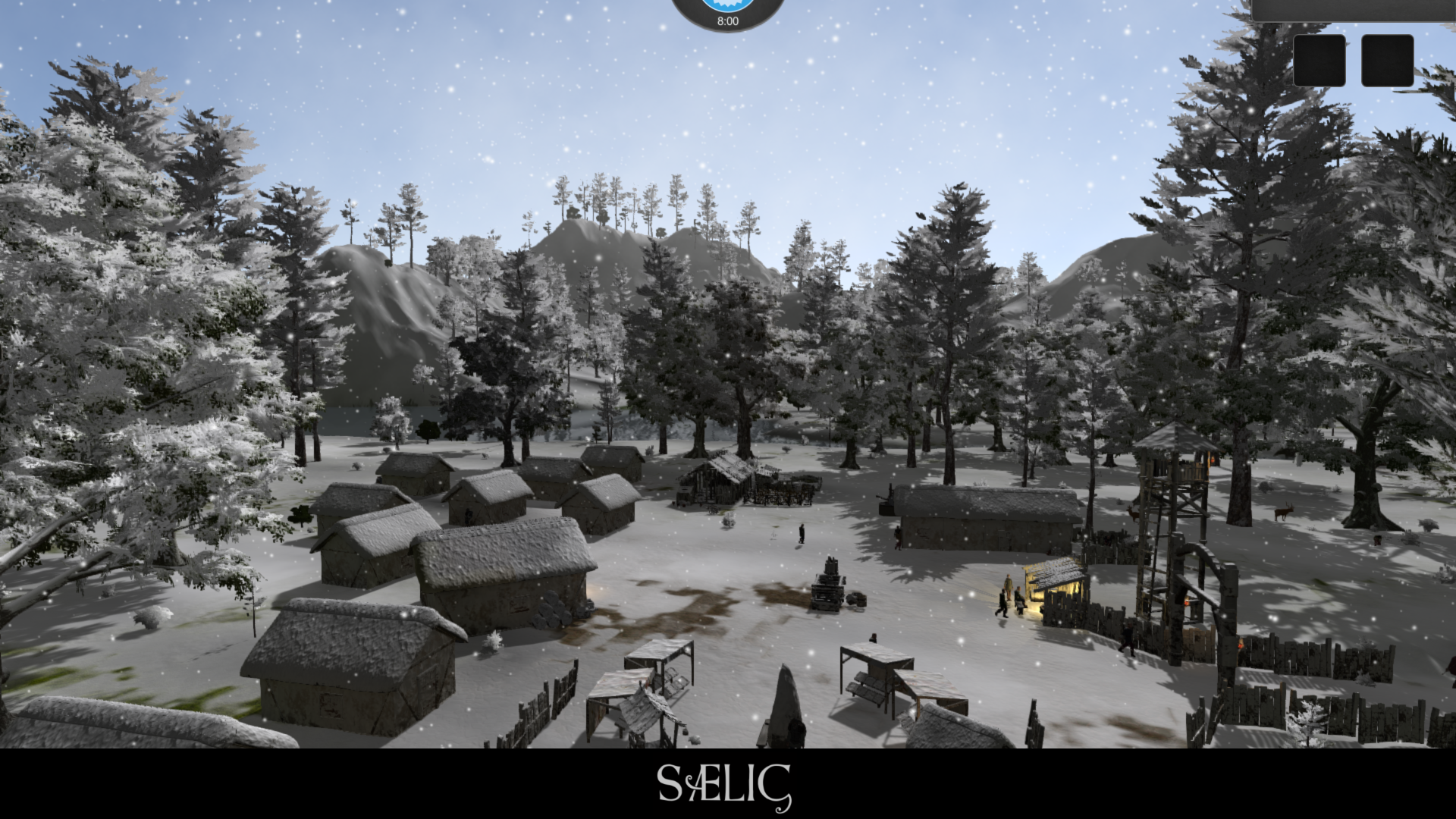 ~ Interface ~
Something else I've been working on over the last couple days is a basic interface. Nothing super flashy, but enough to get by with. We have a clock, a season indicator, a place for player portraits, and various panels and whatnot for other information. Most of it works - so that's good.
A lot of this will probably change - but it is good enough to start with.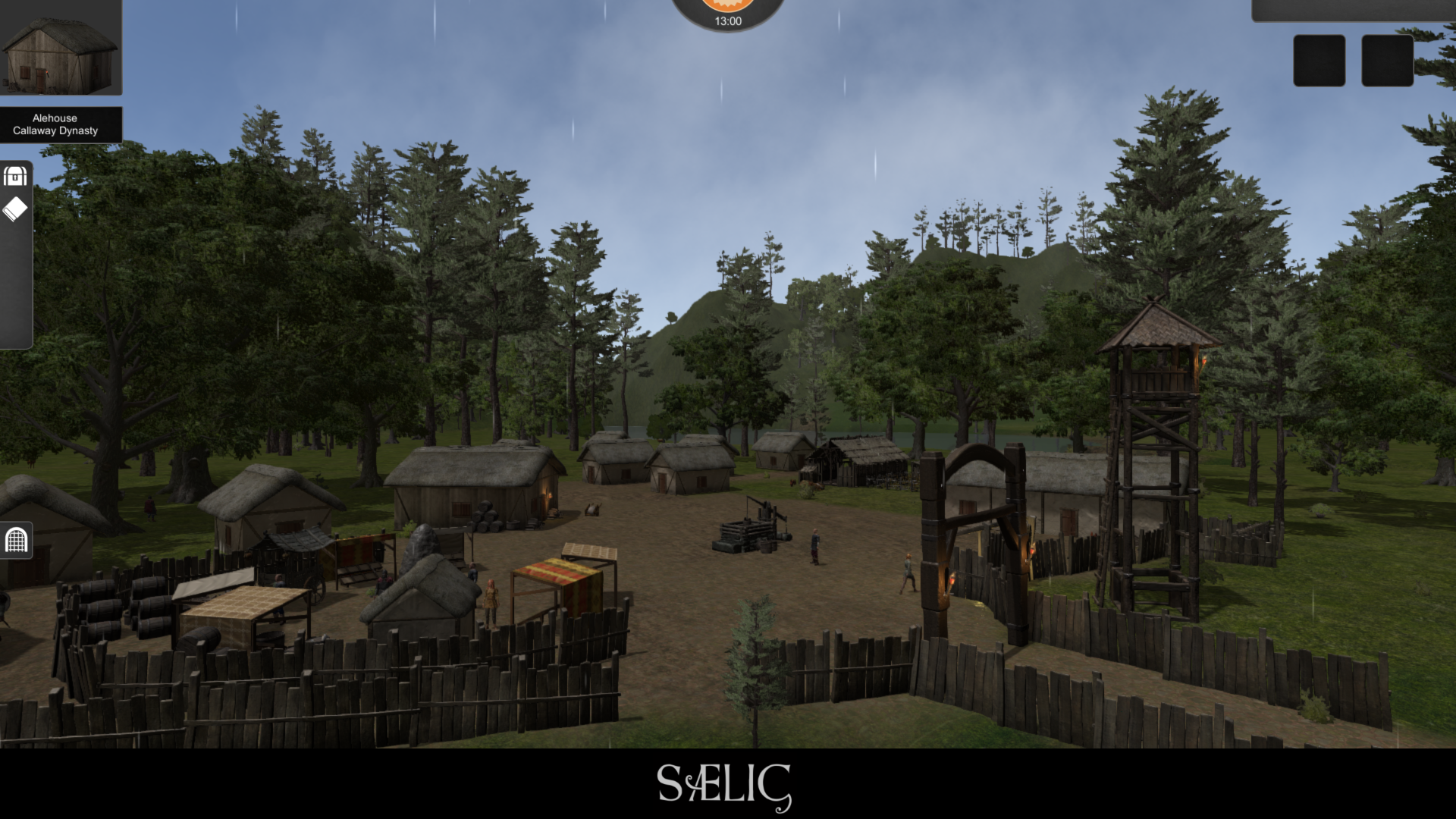 Other than the seasons and interface the other work I've been doing has mainly been bug fixes and environmental tweaks. I also made an EXTREME graphics setting to see how far I could push everything. It went well. I will leave this setting in the game for good.
Cheerio.