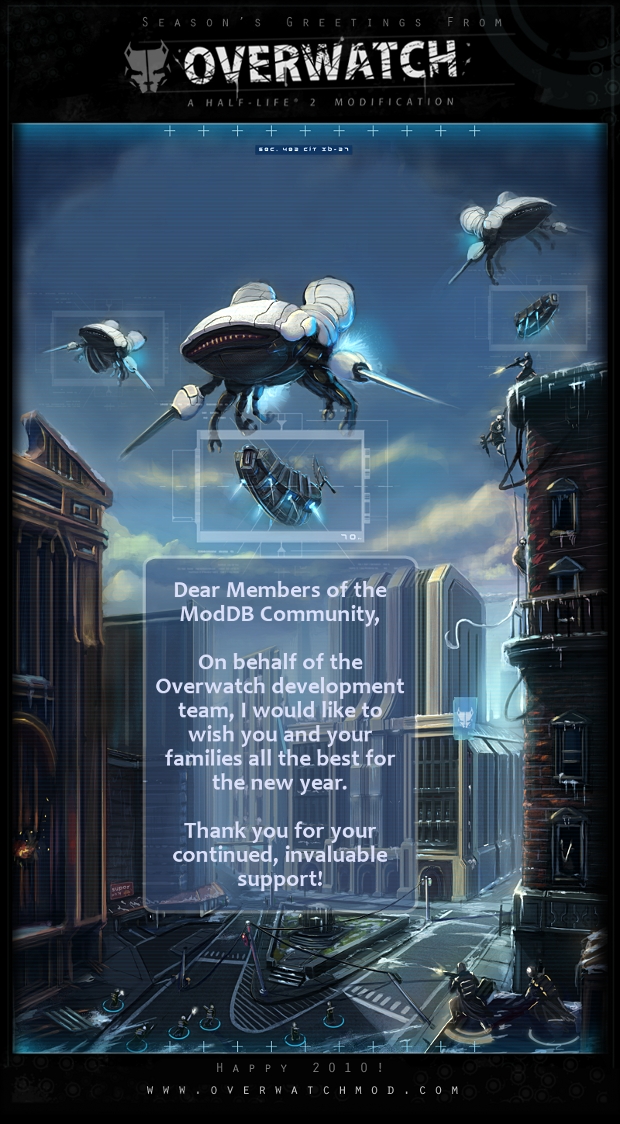 We'll be taking 2010 by storm and have many surprises planned for it, so if you haven't already, be sure to track us on ModDB and follow us on Twitter for the latest news and information regarding the Overwatch project, its development and any fun contests we'll be holding!
In the meantime, feel free to share your best wishes and innermost thoughts and feelings with others right here! Leave a comment or use this image to send out a personalized greeting.
Best wishes from Overwatch.