Hello all,
I'd like to start by wishing everyone a Merry Christmas, and hopefully a Happy New Year; and then apologise for the lacking progress with Prospect over the past three months. There's a very good reason for this; and it's that I have finished university, started a new job and relocated myself and my family in the process. As you can imagine, this was a stressful time.
However...
I have settled, my family is happy and more importantly; I'm not so stressed anymore. So, from the 1st January 2015 I shall be continuing work on Prospect.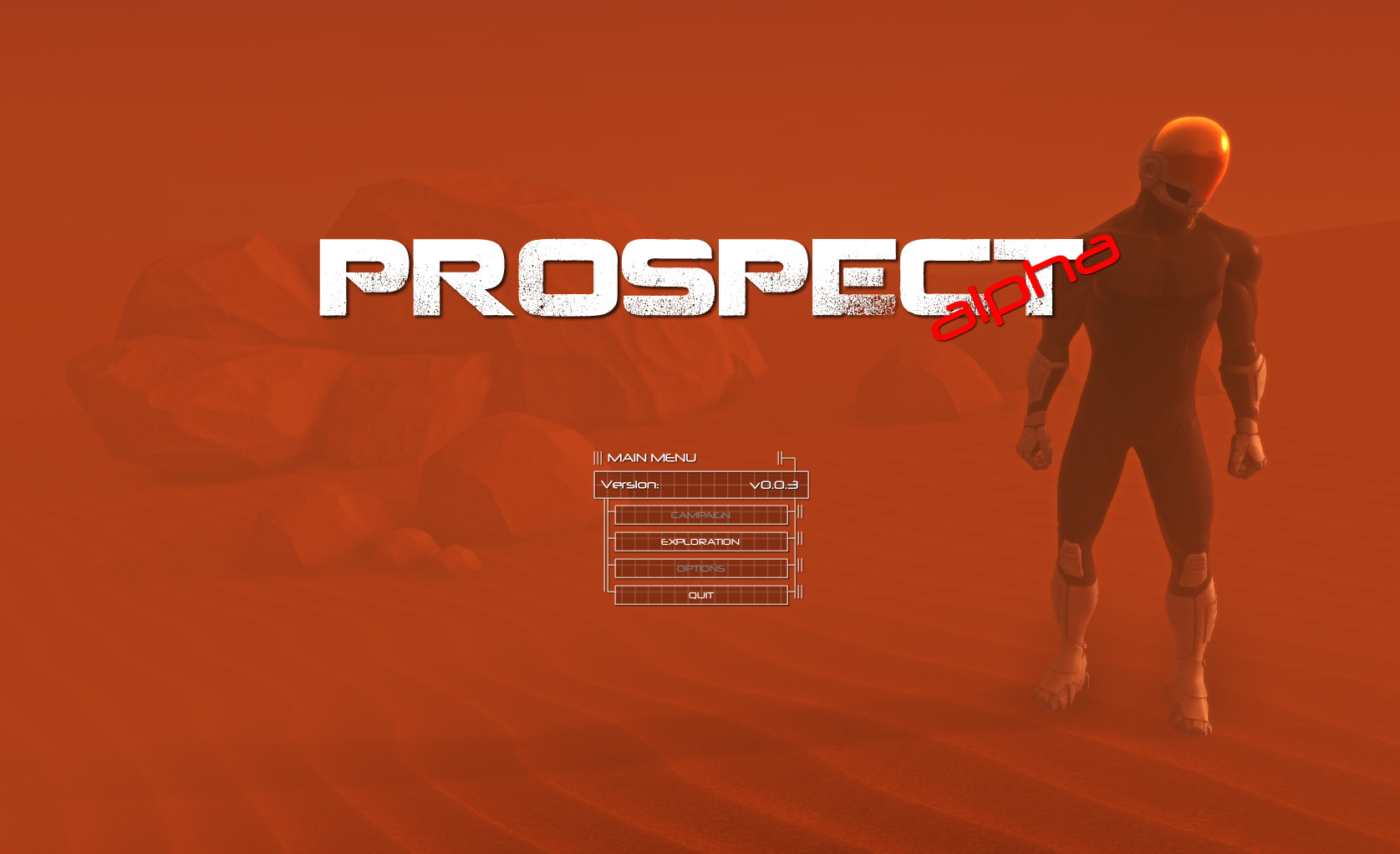 What can you expect to see in January?
- World Save/Load system: I will be spending some time making sure that the Save/Load feature works as intended, so that players can resume play from the last point at any time.
- New build to download and test.
- More news.
If you haven't already tried the game, check out the download section or click below for the latest build. Have a great holiday, all.

If you don't know them, the controls are:
- WASD to Move.
- Tab to Toggle Inventory/Map/Crafting.
- Escape to Toggle Pause.
- F to Interact when prompted.
- Mouse to Look.
As always, I appreciate the feedback. Please report any bugs of glitches you may find, no matter how big or small they are, they're still bugs.
Thanks for reading, lethal_d0se.