The latest season of Apex Legends introduces our most explosive Legend yet, a hard-hitting new gun, a world-shattering update to Kings Canyon, and a whole new batch of quality-of-life updates.
Season 8: Mayhem brings the boom starting February 2nd at 10am PT.
Read on for details.
New Legend: Fuse
Meet Fuse: a mercenary-turned-cage fighter who never turns down a good dust-up. His affinity for explosions allows him to carry extra grenades and to throw them faster and further. He can launch a cluster bomb with airburst explosives. And when it's time to really bring the boom, Fuse uses "Wally" to launch a bombardment that encircles an area in a ring of flames.
Passive - Grenadier
Stack an extra grenade per inventory slot. Fire grenades farther, faster, and more accurately.
Tactical - Knuckle Cluster
Launch a cluster bomb that continuously expels airburst explosives on impact.
Ultimate - The Motherlode
Launch a bombardment that encircles a target area in a wall of flames.
New Weapon: 30-30 Repeater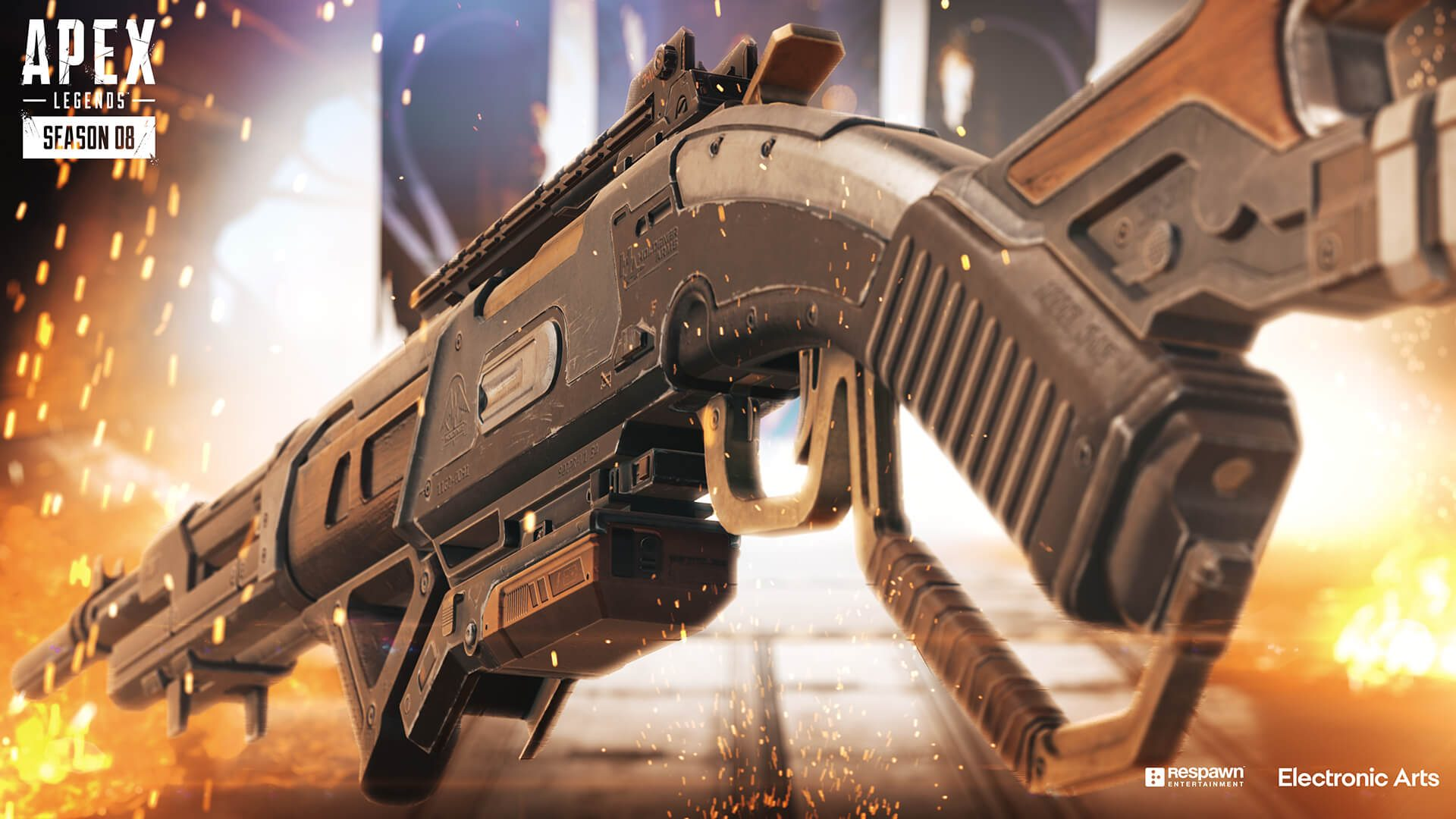 This heavy ammo lever-action repeater boasts hard-hitting rounds that'll nail a fleeing Mirage at 200 paces.
The 30-30 is the benchmark for reliability, designed to withstand whipping sandstorms and temporal instability, which made it an obvious choice for the Apex Games.
DISCIPLINED TRIGGER FINGER
The 30-30 Repeater requires the user to rechamber their rounds between shots which brings a methodic rhythm to the rifle, an analogue elegance that the modern weapons of the Outlands just can't quite capture.
To further tempt those itchy trigger fingers, the 30-30 Repeater has a built-in charge giving players an opportunity to deal increased damage with each shot at the cost of a short build-up.
The 30-30 reloads one round at a time, which makes for some very interesting resource management you won't find anywhere else, even on the Mastiff.
The 30-30's engagement range allows unique opportunities to reload individual rounds between shots. This gives the Repeater the ability to lay down consistent precision ranged pressure, something weapons with full reloads can sometimes struggle with.
Kings Canyon Update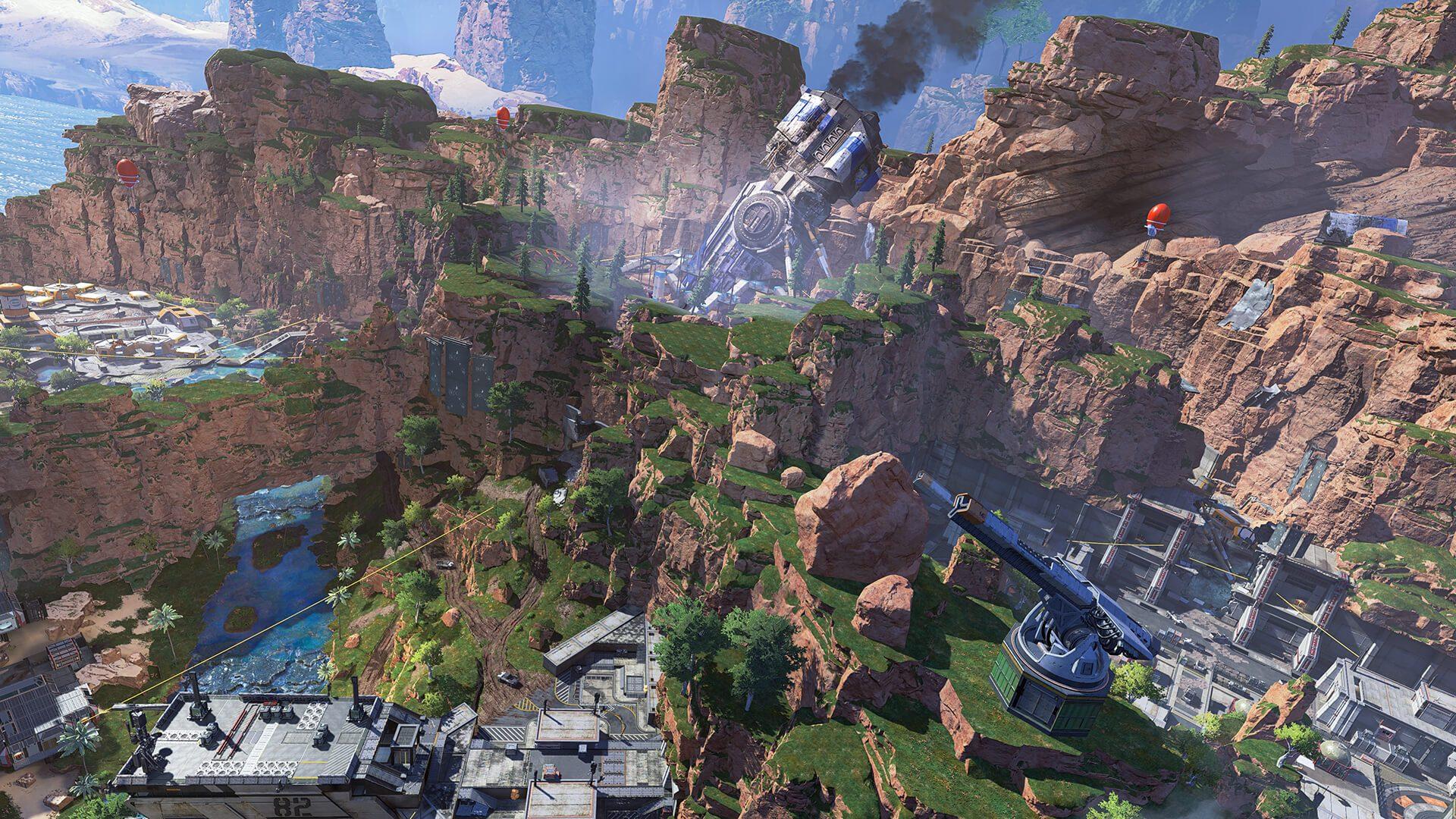 Season 8 once again sees changes to Kings Canyon. The main new point of interest shows the devastation from the ship crashing into the map. Players can now explore beyond Artillery, Spotted Lakes takes over the Slums and some new observation towers for basic recon or a sniper's nest. Read more on the map changes in the map blog here.
Legendary Magazines
Season 8 introduces the Gold-tier magazines. Attaching it to a weapon automatically reloads your stowed weapons after a brief delay. The Gold magazine has the same capacity as Purple mags, and is available for Light, Heavy, Snipers, and Energy Weapons.
Quality of Life Updates
Damage counter
We have now added a damage counter to the HUD. This was a highly requested feature, so we're excited to allow people easier tracking for chasing those badges and challenges!
Pinging Ammo
Pinging weapons or ammo in your inventory displays your current ammo count along with "player wants ammo" in quick chat.
Color Blind update
Healing and reviving will now follow colorblind rules when colorblind settings are enabled
Lore Blurbs on Canon Skins
Some of our skins are canon, and some are just for fun. For the skins that represent an important part of that character's backstory, we've added a small blurb to describe the significance of that skin in the Legend's life.