Recap
This week started off like every other: fixing any bugs that might have been reported from the previous week. After that, I started on something that I've been looking forward to for awhile now. Sails!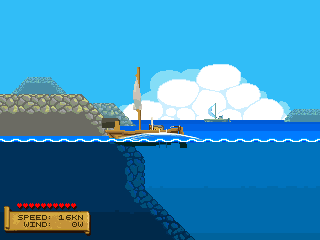 They gave me a bit more trouble than I was anticipating so I had to spend a few days getting it all to work in a decent fashion. After that, I even made cannonballs and bullets able to tear through the sails.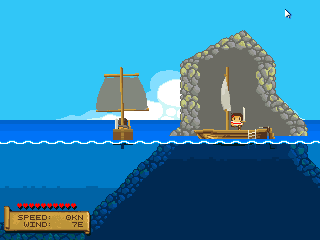 Looking Ahead
Next week will probably be another week with not as many updates (New Year's!). There's a bug I've been meaning to fix for a week or two now that's hard to notice, but it's there. It'll take some restructuring of a few things, so I'll probably be doing that the first few days. After that, not sure.
Play Seafarer
Version 0.3.40.122412 of the game is up now with some of the new things, so feel free to try that out on the site (if you were ever curious what all the numbers mean, it's just the date of the update along with a build number.) Beneath the game you'll see the date the web build of the game was last updated as well as its version number. If you submit a bug report, please include the version number.
Other than that, play away.
PlaySeafarer.com
Merry Christmas and happy holidays everyone, and see you on New Year's Eve!