Recap
I got quite a bit done this week, should be fun for you guys.
First up we have the waves speeding up and slowing down according to your speed, as well as a wake for the ship!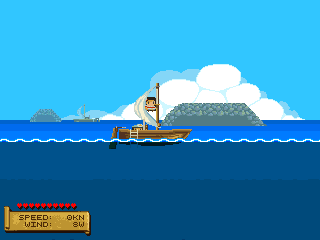 While I was working on that I had asked around here and some other places which you'd rather play with first: Pistols or Cannons. Pistols won. So I started there.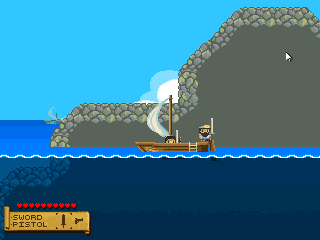 But why stop there? The week wasn't over yet so I kept on going. I started working on the cannons as well.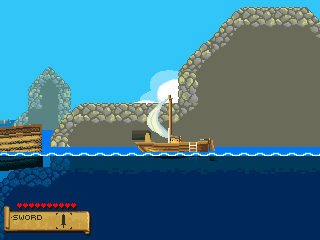 Looking Ahead
Next week's update would take place on Christmas Eve (happy holidays everyone!) so I may not have time to put up an update, but we'll see. I'm sure there will be some bugs to fix since there was a lot of new stuff this week, so I'll probably be doing that for half the week at least.
Play Seafarer
Version 0.3.36.121612 of the game is up now with some of the new things, so feel free to try that out on the site (if you were ever curious what all the numbers mean, it's just the date of the update along with a build number.) Beneath the game you'll see the date the web build of the game was last updated as well as its version number. If you submit a bug report, please include the version number.
Other than that, play away.
PlaySeafarer.com