Recap
I was going to do cannons this week but I got sidetracked. I've been meaning to do a HUD to keep track of things like health and such, so I figured I'd go ahead and do that.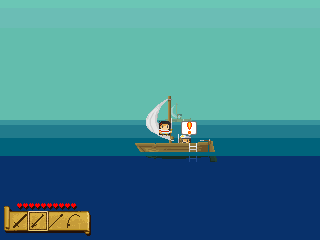 Here you can see the first implementation. While on foot it showed an inventory and let you swap between equipment. When you started piloting the boat the inventory turned into a display for either the boat speed/direction or the wind speed/direction.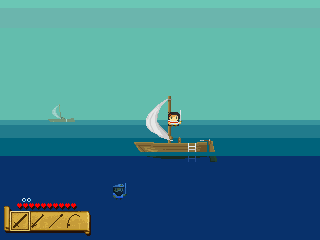 After that I added in the oxygen and the ability to drown. Being able to move after you're dead (the skeleton moving) is a bug I know about. It's just fun to play with, so I've left it in for now.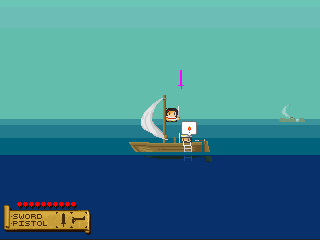 From there I changed up the HUD some. Now it just shows your mainhand and offhand. Along with that comes a change to combat. No more LKJ stuff. Left click attacks with your mainhand, right click with your offhand (though there are no offhand weapons in yet).
You can also see a combo in the gif. Every weapon can have its own combo chain, and some weapons give a bonus to different attacks in the chain. For example a Rapier does more damage in a thrust vs the horizontal and vertical slashes.
Looking Ahead
There are still some kinks to work out in the new combat system, so I'll probably be putting up multiple updates this week fixing things.
Play Seafarer
Version 0.2.27.12312 of the game is up now with some of the new things, so feel free to try that out on the site. Beneath the game you'll see the date the web build of the game was last updated as well as its version number. If you submit a bug report, please include the version number.
Other than that, play away.
PlaySeafarer.com