Devlog Update #3
So today was spent on mostly overhauling the whole UI. For a newbie/intermediate pixel artist myself, I find it fascinating that in order to make good pixel art, I actually had to reduce the resolution of some of my images. Now as I am writing it down, it seems like common pixel art sense (duh~). Alas, common pixel art sense eludes me. Anyways, here's an example of the new layout, where the high-res fonts have been replaced with more 8bit-like font: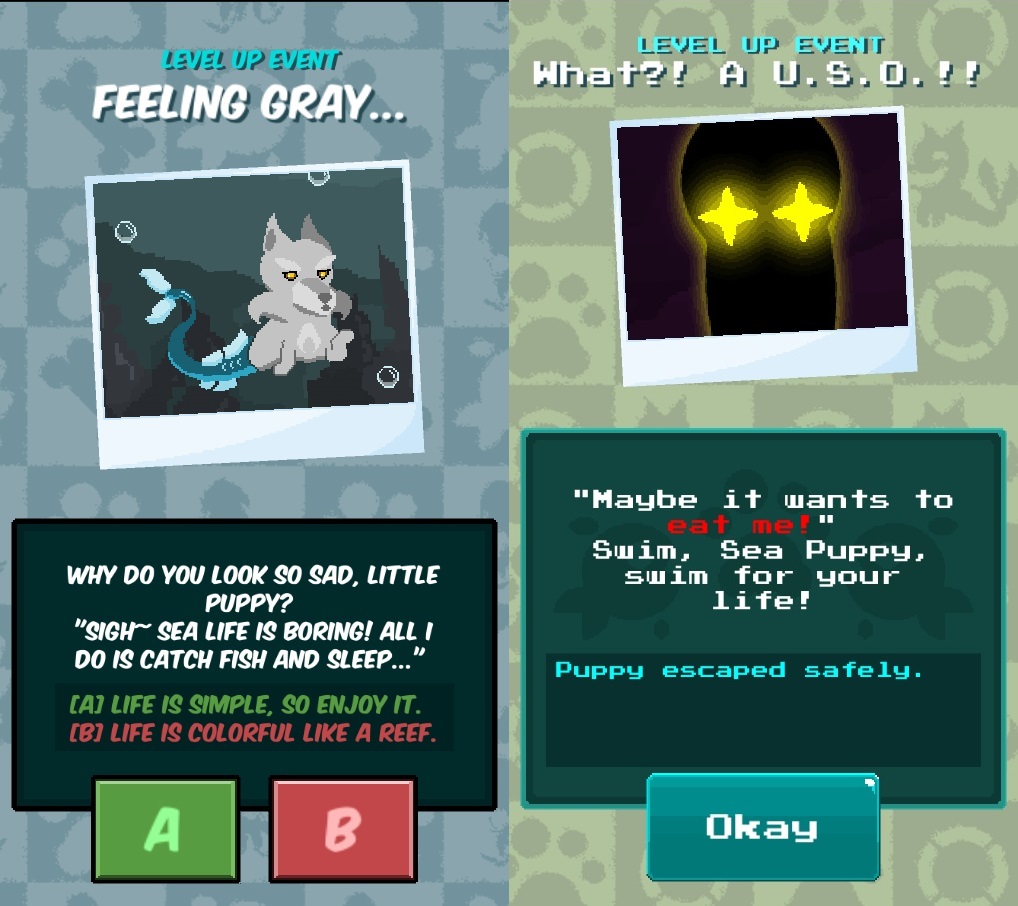 Personally, even though the high-res font looks better by itself, I feel the pixel font just fits better with the rest of the game. I also added some watermark images so the popup doesn't look too empty if it doesn't contain a lot of text. One thing I did have trouble with, it feels like the heavy-weight pixel fonts are fatter than the previous one I'm using. Notice how 4 words using that bold pixel font eats up an entire line! I tried using a skinnier pixel font, but it was too thin and hard to read, so I had to go with the current one. I'd probably have to rewrite all the text in the story database so it can fit inside the popup (sigh~).

Another thing I changed was the buttons. The new buttons look glossier now, and removing the black border made them feel lighter/easy on the eyes.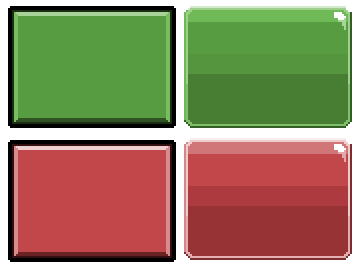 Anyways, the moral lesson(s) for today is:
"In pixel art, making high res pictures into low res sometimes makes them look better!"
"If you're really going for pixel art style, make even the fonts pixel artsy!"