Bear Box Media is proud to announce Scribble. A Pictionary inspired game designed from the ground up to be playable by the whole family.

It comes with over 1500 words from 17 categories, such as Objects, Places and People, and of course the customary "Difficult" category. However, it also includes an "Easy mode" category, customised specifically for children, meaning kids can play alongside adults and still take part in both drawing and guessing.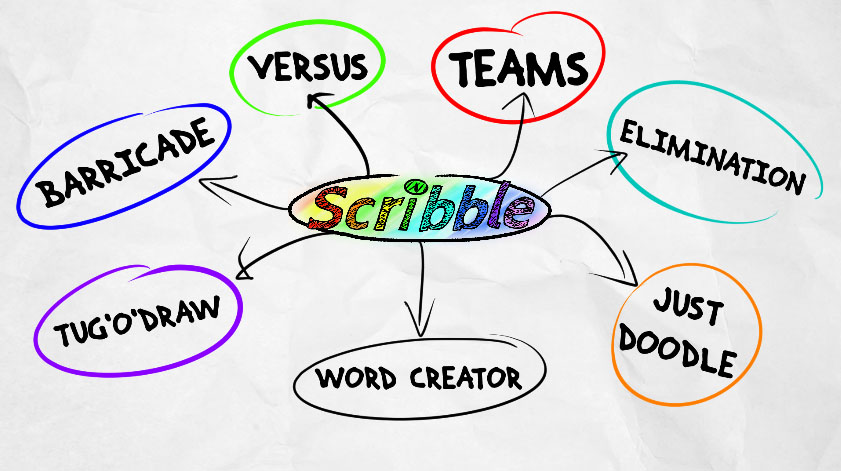 Scribble includes 5 unique modes for up to 8 players: Versus mode (all against all), Teams (Red VS Blue, team sizes 2-6), Elimination (Players take turns drawing until someone fails to guess their picture, at which point they are eliminated from the game (but can still guess other pictures)), Barricade (Blockbusters inspired mode, in which teams try to reach the opposite side of a board from their starting point) and Tug'O'Draw (A team game, but everyone guesses. Whichever team guesses scores the point, and the other team loses one. First to reach 10 points, wins.)
Similar to Bear Box Media's popular U Host's question creator, players also have the option to create as many of their own words as they can think of, stored in a custom category that can be toggled on and off.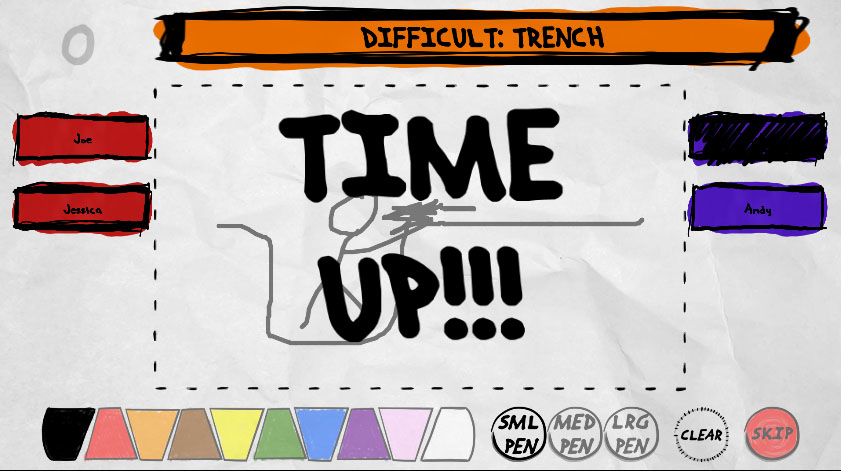 Scribble also includes game modifiers called "Mutators" that change the way in which the game is played, specifically, how things are drawn. For example, Blackout mode covers the artist's screen with a black ink splat, making it tricky to see what they're drawing. Another example is Mirror Mode, which horizontally inverts where the artist is drawing. This can lead to some hilarious moments, when drawing something simple suddenly becomes seemingly impossible. I'm aware that some players find these Mutators more leaning on the side of frustrating than fun, so every one of them is entirely optional, and can be toggled on and off in the setup screen.


With 5 game modes, each offering a different experience, I've also included a "Just Doodle" mode, which strips out the timer and the Mutators, giving players a mode where they can just sit back and practice their drawing, make their own rules, or even combine it with Board-games such as Pictionary.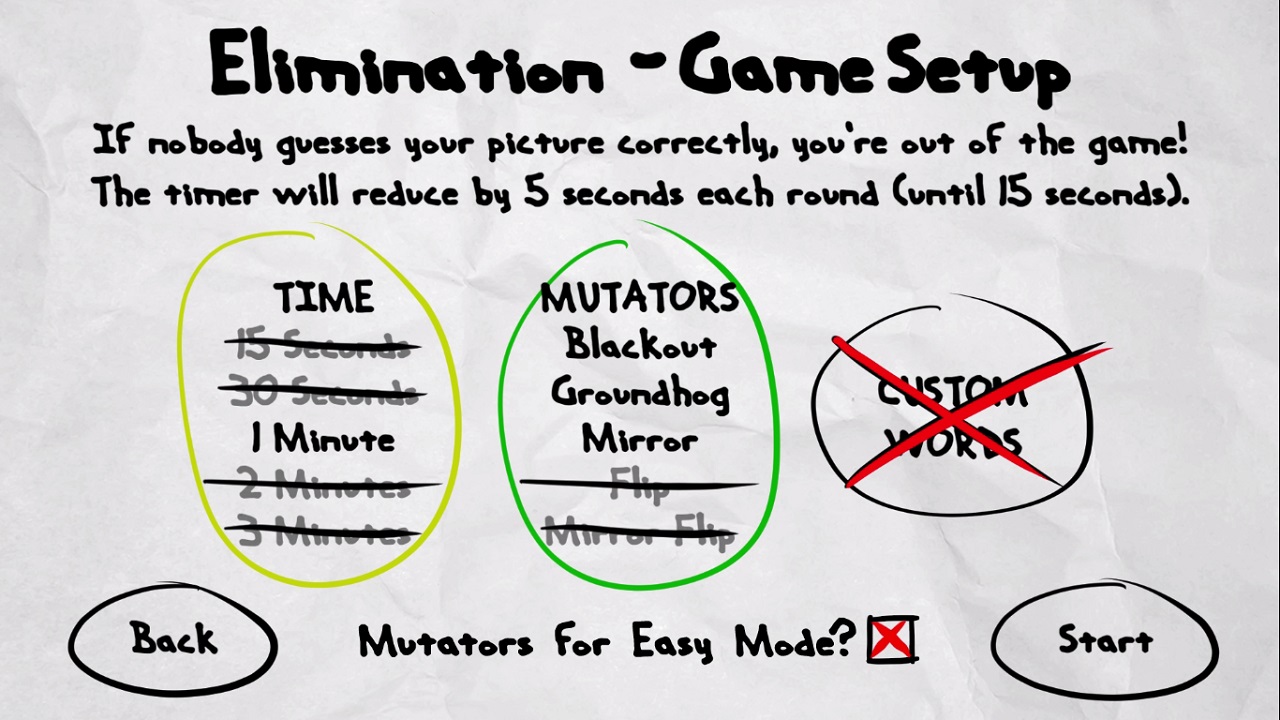 Release price is aimed to be around the $4/€4/£3 price point, with a release before the holidays.