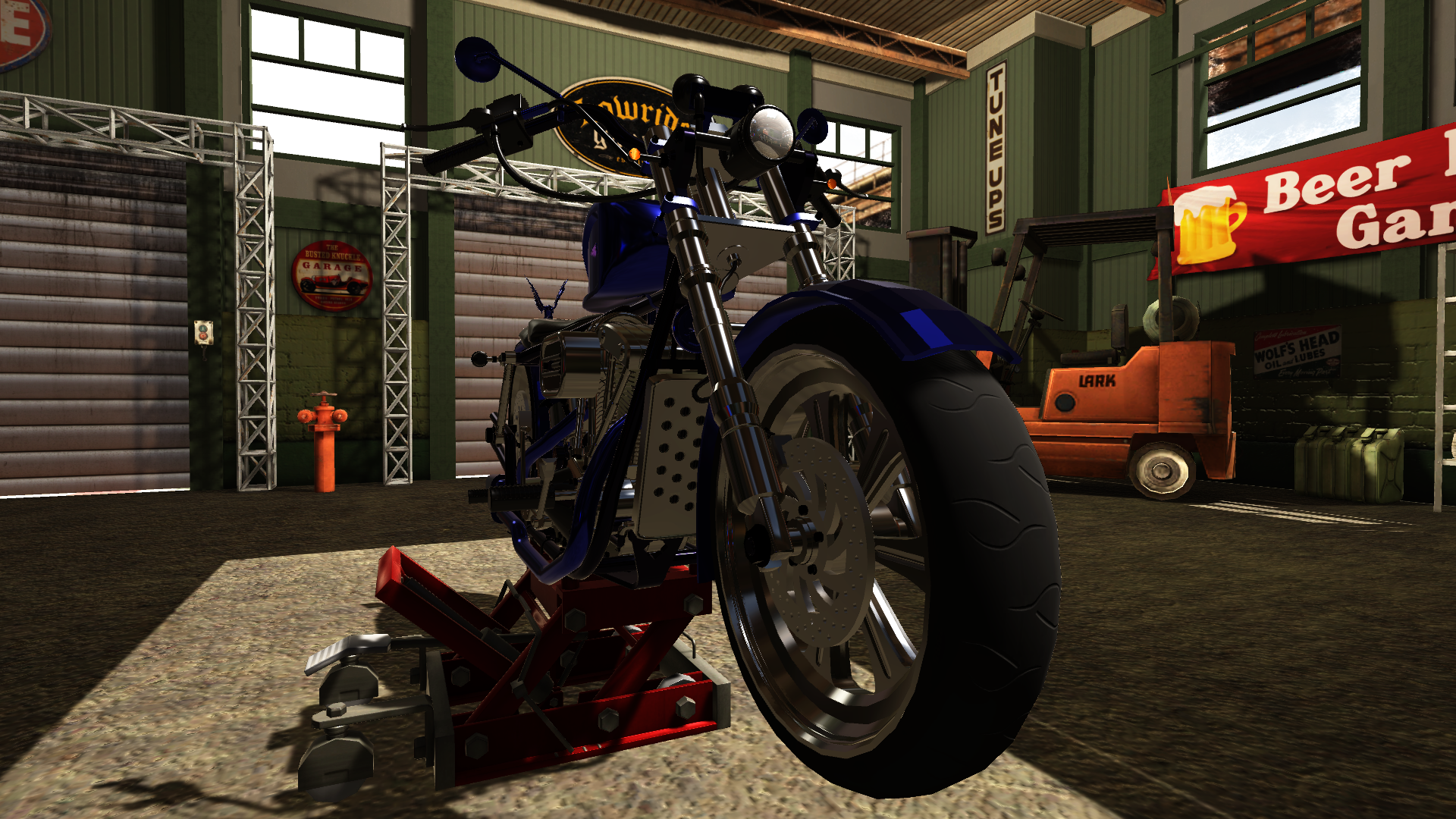 Starting this Wednesday, there will be no excuses to not pursue your unfulfilled dreams of oil stains, exhaust fumes and roaring engines. Get ready to irritate your wife to the brink of divorce, as Motorbike Garage Mechanic Simulator comes straight to your PC, allowing you to become a renowned grease monkey without even leaving your home.

Right now, as you're reading this, we're applying all the necessary fixes and tightening the last screws on the game. And for all wannabe mechanics from Germany – yes, the game is already fully localized! On the release day you will be able to communicate with your virtual customers in Polish, English and German.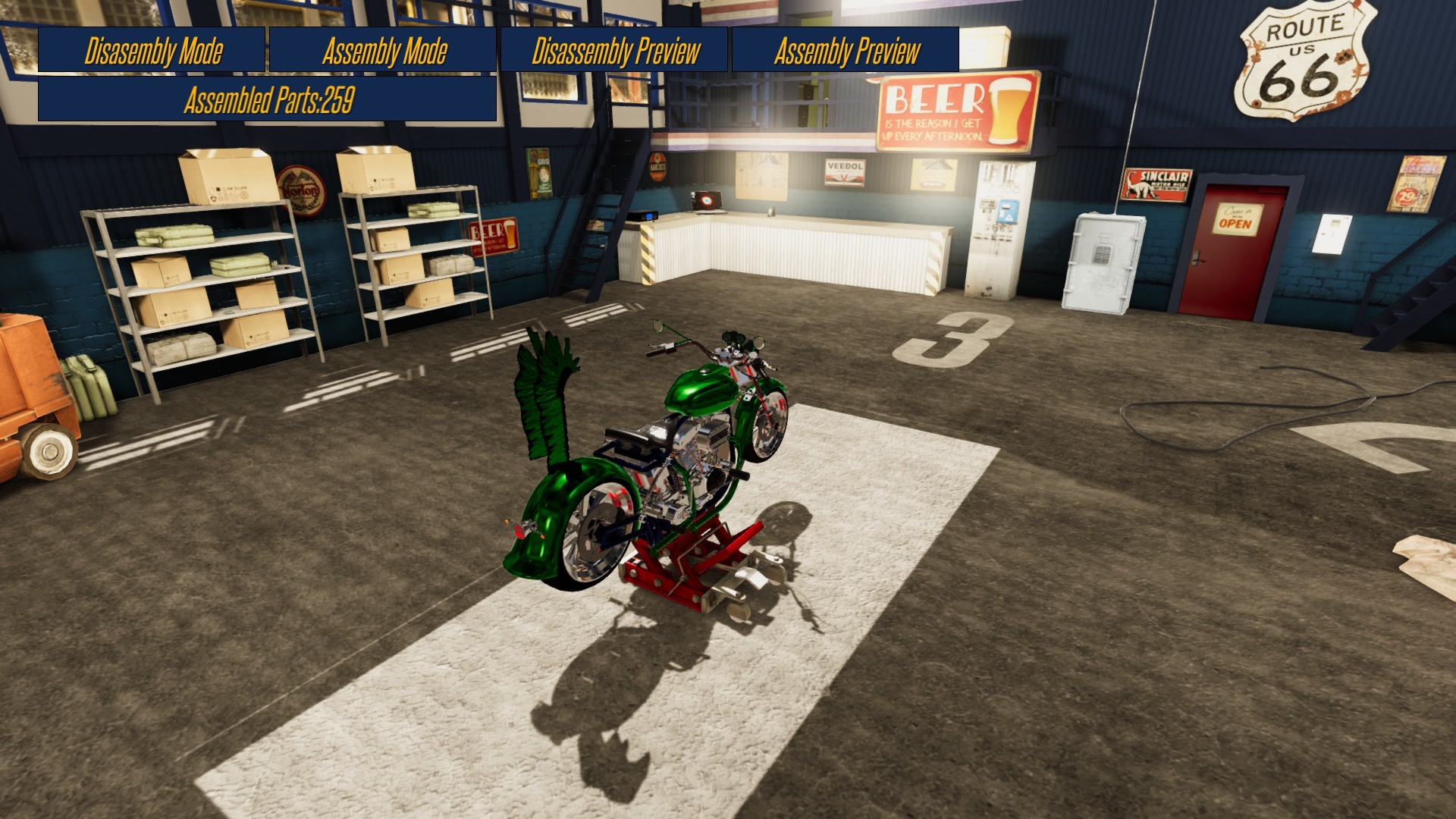 Only two days til the grand opening! If you didn't do it already, please add Motorbike Garage Mechanic Simulator to your wishlist to stay up to date and take part in the opening ceremony. There will be donuts with grease filling!

Or... maybe not.
dev4play