No news for a while... It was about time ! Today ; new screenshots, gif, music, a quick summary of some feedbacks I got so far, and a announcement.

I've updated most of the screenshots, lot of them went totally outdated. Please, keep in mind that the trailer goes through the same issue. Lately, I've been spending time to make the whole world feel like more "alive". There's a lot of little animations that will provide such feeling. Of course, you can't see in in non-animated pictures. But that's ok, you'll experience it when playing the game, so the surprise will be kept until the end.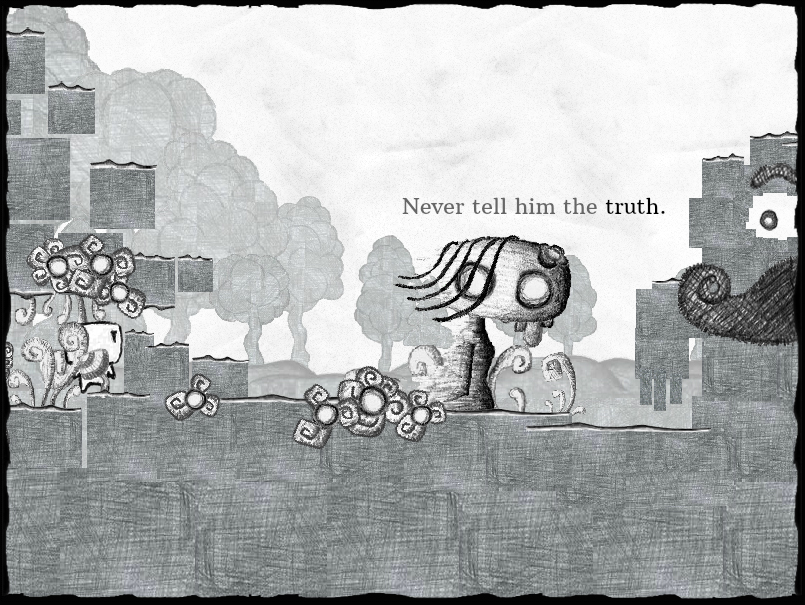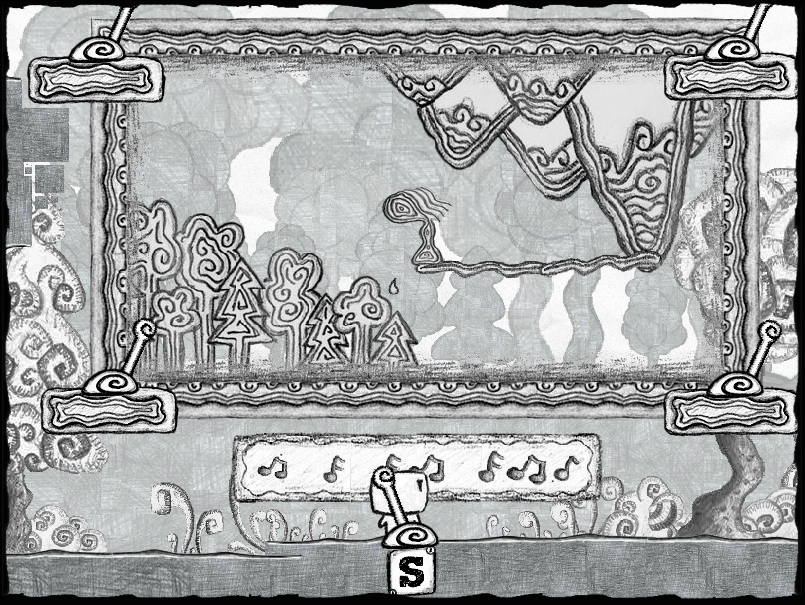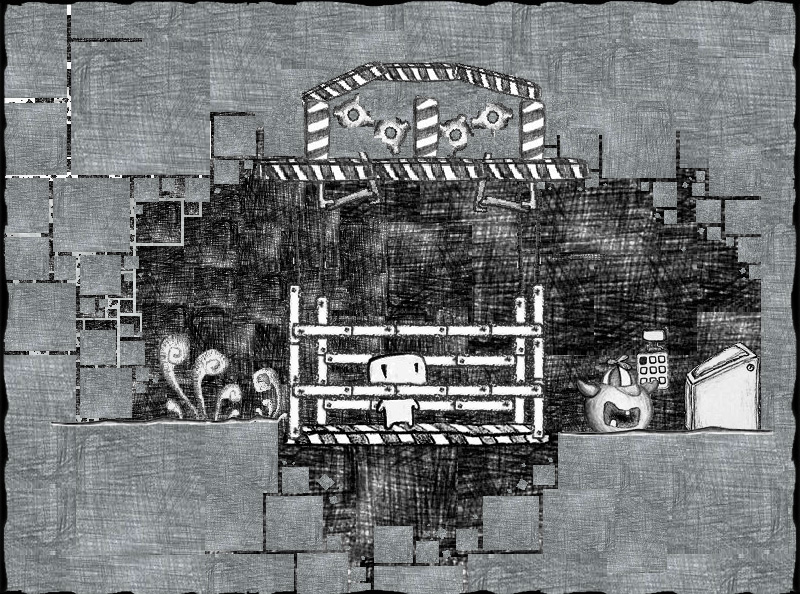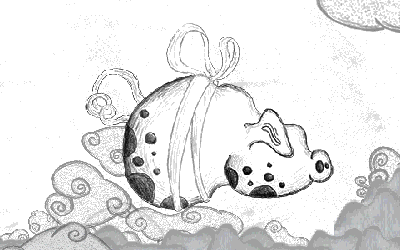 Sid Barnhoorn is still working on the soundtrack, and he's doing an awesome job. We're currently trying to figure out the best way to put together everything that Her means. So, here's a preleminary sketch of Her theme. It already captures the mysterious sadness and the dark secret she's holding in her heart.

I recently won a local contest by presenting Don't Kill Her that went rewarded for its artistic value. The important point is that a demo of the game was shown during an exhibition, in a museum. Lot of people walked around and stopped by to try the game. It was amazing to see a lot of different people playing it and enjoying it in their own way. Most of the time, I got great feedbacks about the very special atmosphere. It's very encouraging, since it was one of the first goal of the game, catch the player's attention by throwing him into a whole weird and intriguing universe. More than that, most of the narrative event worked as intended. Look by yourself !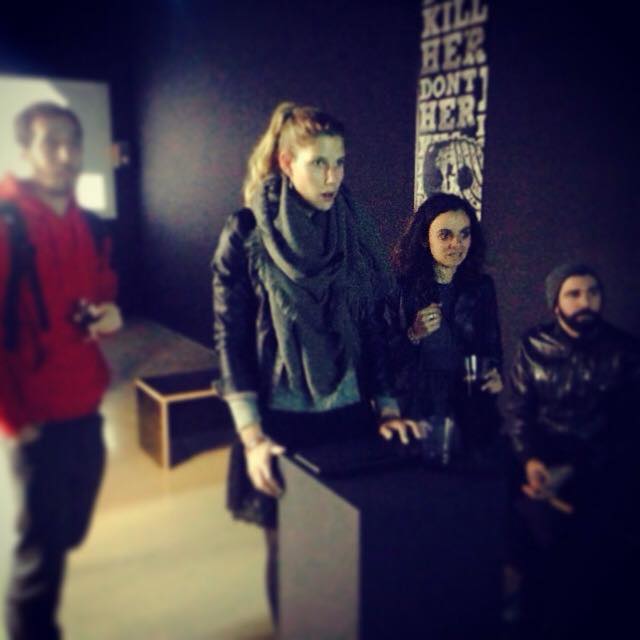 A last point, but not least... I've recently made some kind of bald move. Let's say, I've now a lot more time to work on Don't Kill Her, despite earning monney. That's why I'm thinking about monetizing Don't Kill Her. I know, I first claimed it would be totally free to play. The point is, I've been spending a lot of time on it, and I think I should try to get rewarded for my work, even if it's not a lot of monney. I still want the game to be easily affordable. I just want it to be fair, for you, but for me too. If you got some advice about this, feel free to comment or to express yourself.
That's all for today ! Don't forget to subscribe on facebook or twitter if you want to show your interest and stay in touch. If you feel like it's worth it, don't forgot to spread the love and share Don't Kill Her to your buddies ! Thanks for reading, see you soon.