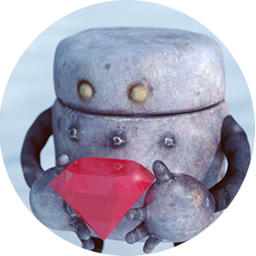 *New game name is Scrap Garden (Previously known as Robson)*
Check our website: www.scrap-garden.com
-Scrap Garden Trailer coming soon!
-Game is coming to steam greenlight soon!
Creating personalities in games
Do we really need it?
Today videogames becomes more complex and sophisticated and the players expectations of the game is continues growing. They want more emotional stories, amazing soundtracks and beautiful landscapes. But even if game has good storyline, it does not always makes game better. It is very important to have characters, that are similar to real persons with different personalities, feelings and emotions. Why do we need that? Because the temper is determing what happens to the character at the time, as different events going on around him, how he interact with different characters and items. All these things puts the player deep into a world that he will be able to explore.
Canny (C4N)
The main character of Scrap Garden – C4N is designed as small cute and clumsy robot. He has his past, present and future. He was old ordinary rusty can in a junkard, waiting for his renovation. And now he is alone, he is scared and at the same time curious. C4N created as the personification of a living person, with his own personality, feelings and responsibilities. He is going through different emotions like loneliness, fear and love. He, like all the robots, wants to live in harmony with nature, to believe in peace and will never forget its creator.