Death comes into play! We have been actively working on the Scourge and their special mechanics. More details will be posted in a respective developer diary in the future. As a teaser, we have Ner'zhul's first appearance following the Beyond the Dark Portal story.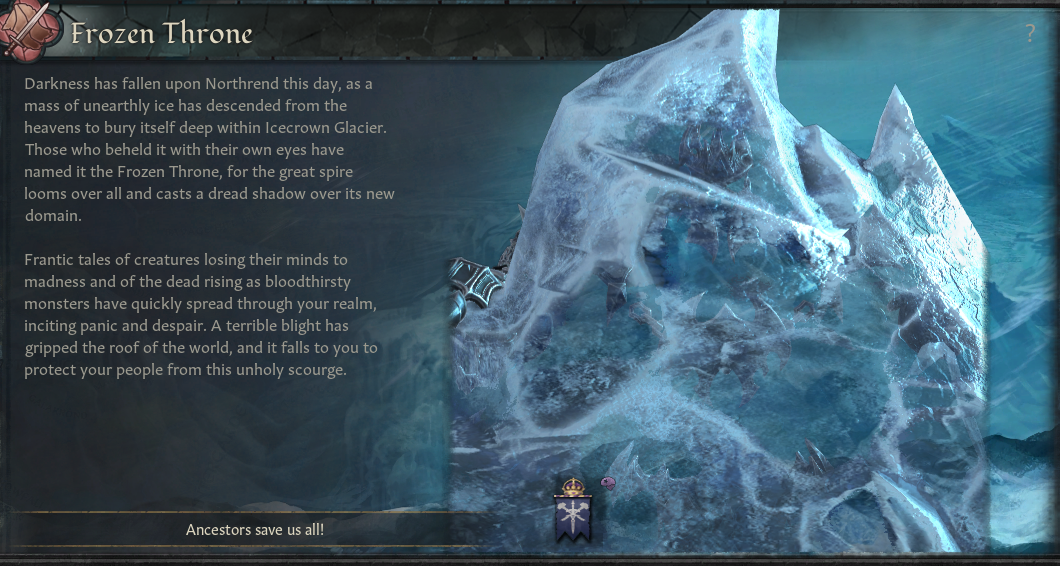 Immediately after this event, the Scourge may start subduing and turning vrykuls, who believe the Lich King to be a death god. Functionally, this works through the 'Offer Vassalage' mechanic, though the Scourge benefits from a powerful bonus towards acceptance from vrykul factions.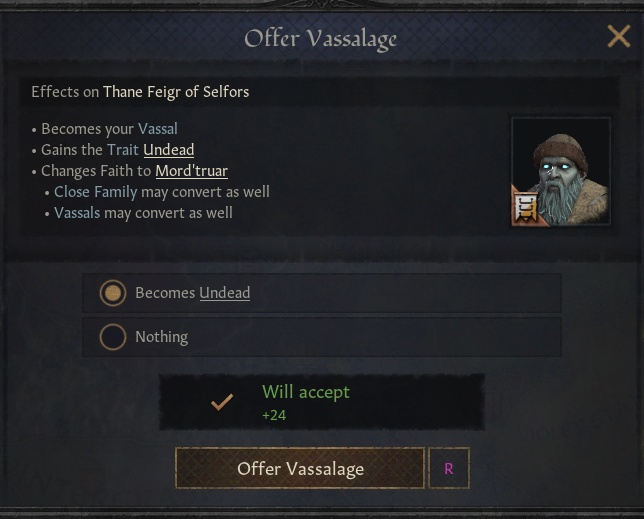 The Scourge has the Necro government we explained in the previous developer diary and actively expands its mechanics. High Dark Frenzy shows the Lich King's domination over the will of his vassals.