Score Multipliers
Hey fans, here is some information pertaining to our scoring system.
You can earn the following score multipliers:
Speed Bonus
Color Bonus
Order Bonus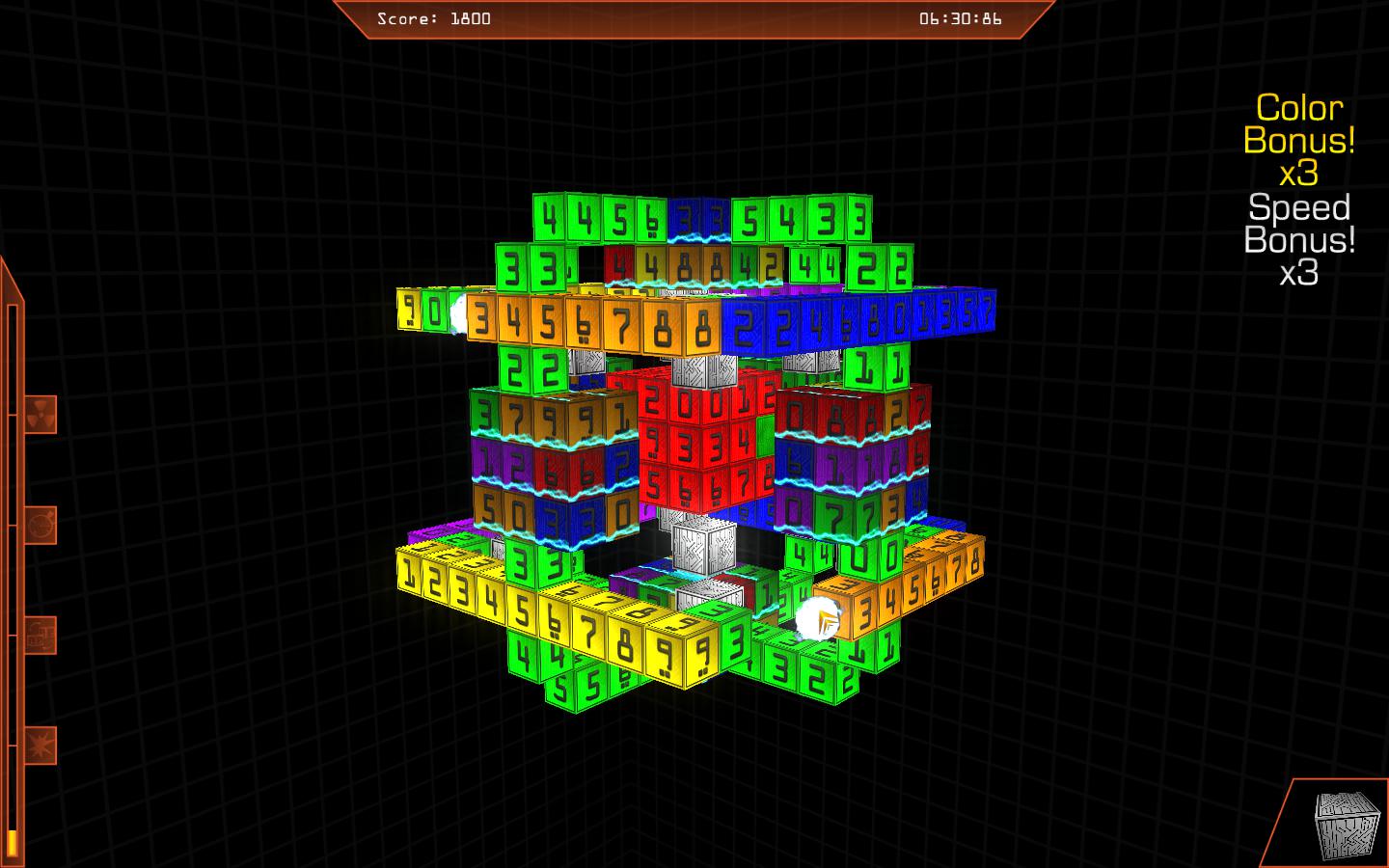 Speed Bonus:
Speed bonus is earned by matching cubes quickly. You can earn a multiplier up to 3x for speed.
So players will want to work as quickly as possible to keep that speed bonus up!
The speed bonus multiplier is lost by not making another match soon enough.
Color Bonus:
A color bonus is awarded by continually matching cubes of a similar color. Doing this can be challenge, as colors may be spread around. However, doing so will reap great benefits as thecolor bonus can earn up to a 9X multiplier!The color bonus multiplier is lost when a match of a different color is made.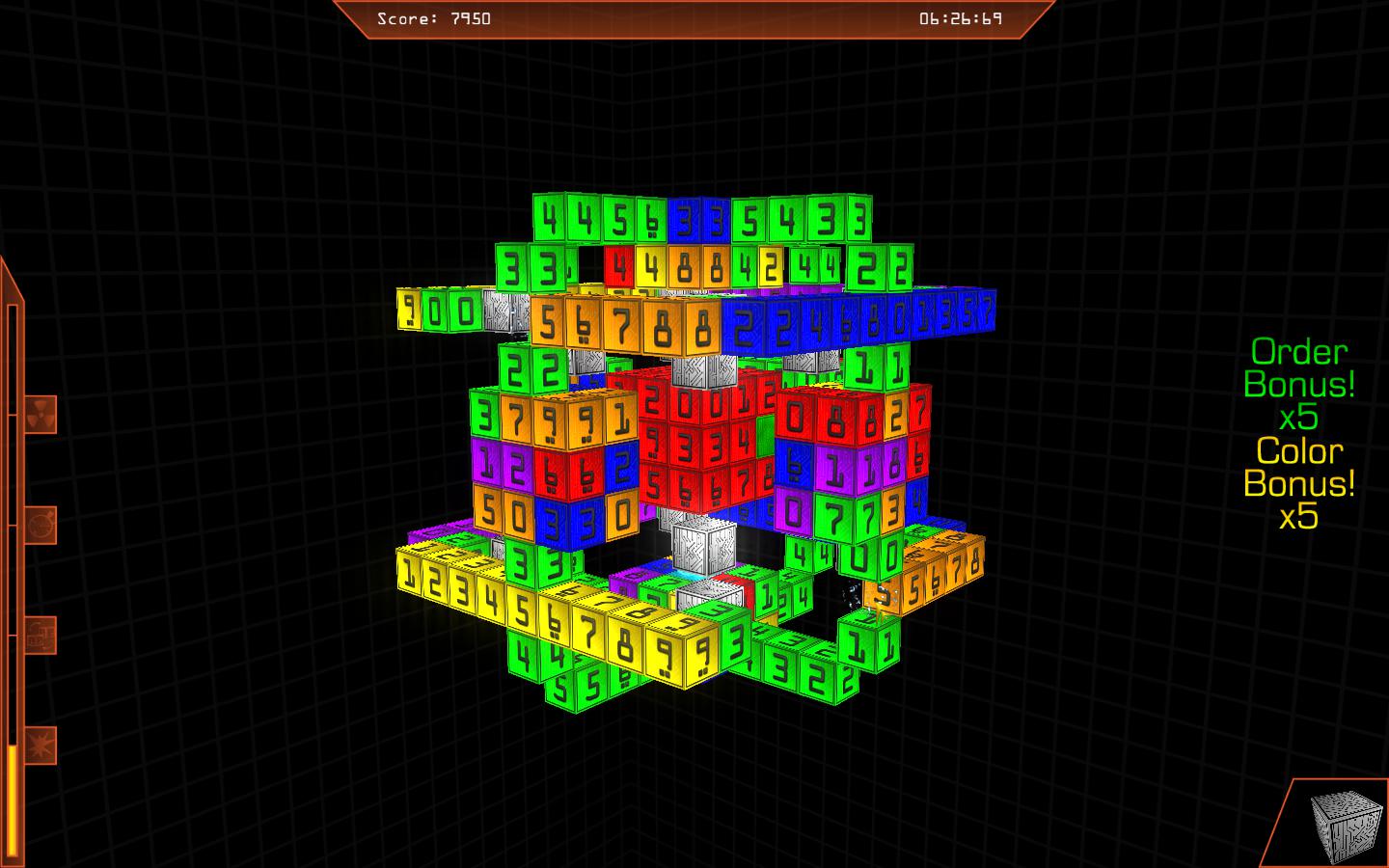 Order Bonus:
An order bonus multiplier is earned by matching cubes in sequence. By going in order, a player can greatly increase his or her score! However, going in order can also be challenging. Doing so can earn up to a 9X multiplier.The order bonus multiplier is lost by matching a cube outside of the sequence.
Note: as of right now only one sequence can be completed, but it can be started with any element. This means 0-9 is a sequence, or 4-9. But going from 9 to 0 will break the sequence.
Tips to Increase Multiplier:
As a player, your multiplier can be greatly increased by matching colors quickly in sequence. Aim for all three multipliers to great increase score!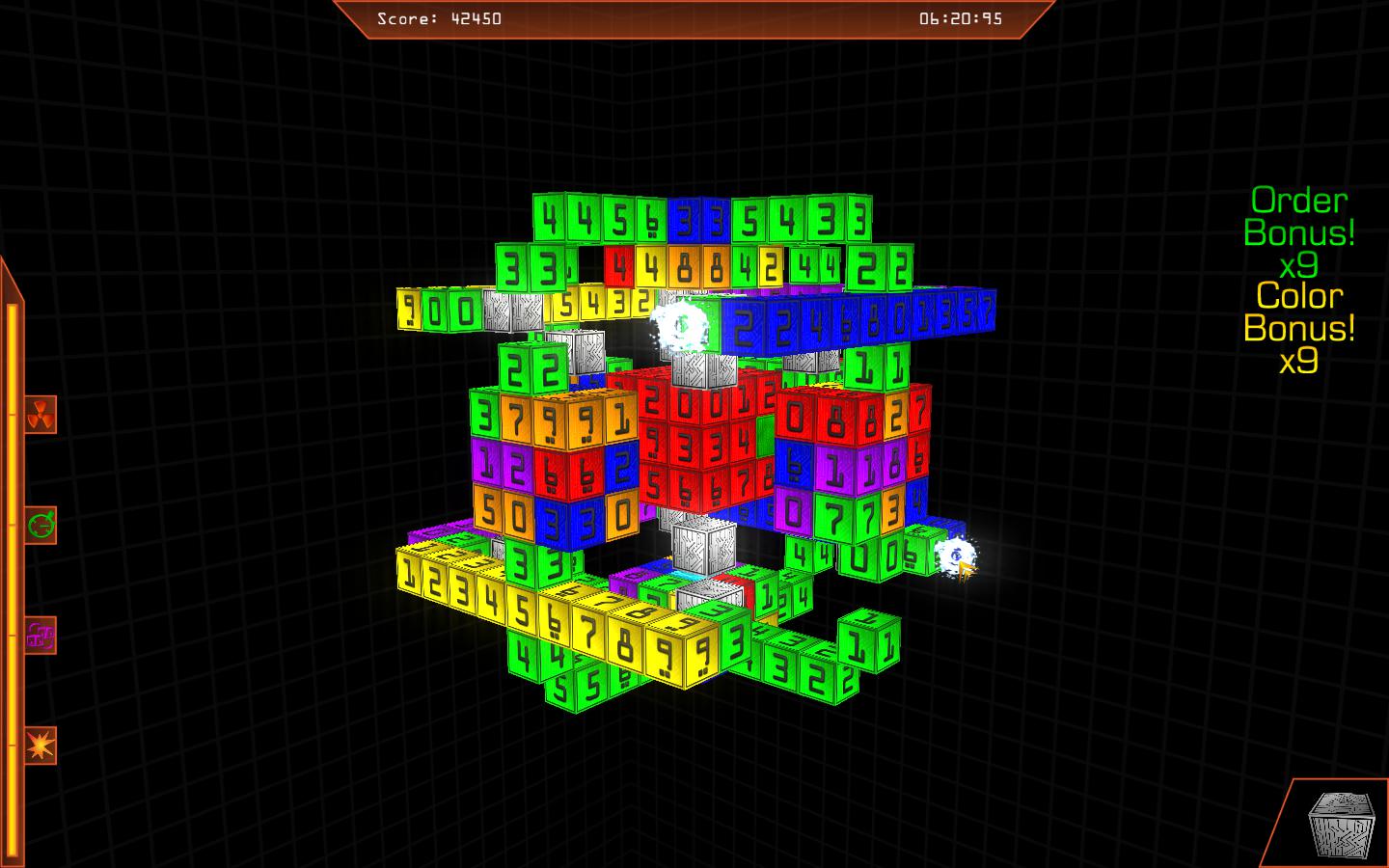 Losing Multipliers: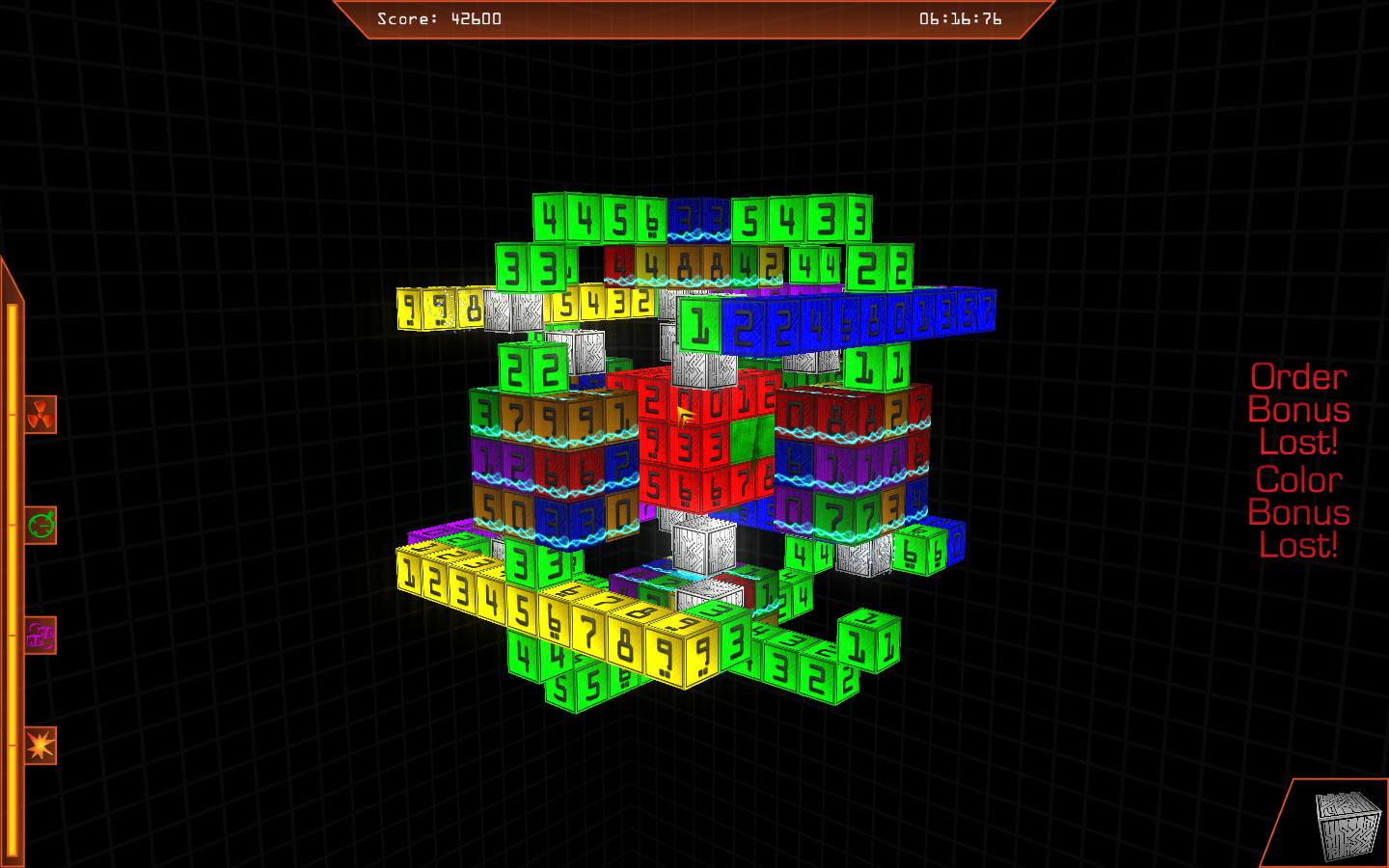 More Screenshots: