The one big problem of most Starcraft mods is how to find people to play with. This problem has been solved for SC SUM.
I am proud to announce that SC SUM comes with an own server now!
To play on this private server you just have to download the latest version 1.36 from the SC SUM homepage. The mod will automatically add the corresponding gateway to the Starcraft registry settings.

If you have any troubles while connecting see the new homepage section "Server". After you have connected succesfully you can register an account (that is only valid on this private server) and afterwards start and join games just like you are used to from regular battle.net.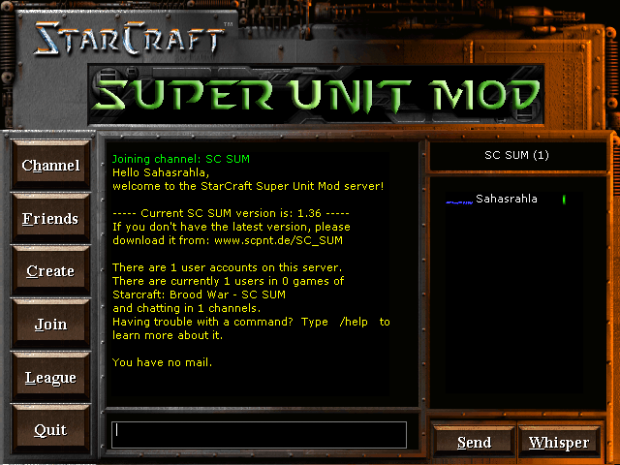 To round up the patch 1.36 some new gameplay features have been added as well. The Eradicator was reworked with respect to its burrow behavior. The Eradicator lost its old Lateral Line ability, but got some new features that compensate this loss by far. It can now move while burrowed and spawn Burstlings; a new spidermine-like suicide unit. For a preview of the new Eradicator features visit the video section.
Have fun!
Best regards,
Sahasrahla