Welcome to the first developers blog of Stronghold Conquest!
The Introduction!
I would first like to introduce myself to you all! I go around by the name of Gokiller. (Duh) I've been around the M&B Warband community for around 7 years. Particularly active in the MM-NW community. Besides playing on the public servers and events with clans I've also got myself into modding several years ago. With a specific focus on scening (mapping/level design). My first major project was the Roman mod "Bellum Imperii". Which saw various releases but the development unfortunately had to stop about a year ago due to several setbacks.
The Projects main focus
But now about the current project! Stronghold Conquest. This project focuses on bringing you the ultimate experience on the scene-level. With that I mean that the creation of tons of unique towns, castles and villages is the mod's top priority in its development. Scenes are therefore created on a high rate trying to bring the best quality to you, the players.
Other Info
The project is set in a medieval-semi fantasy theme. Most towns and castles have medieval influences as can be seen. The mod will provide an entire new campaign map. With 6 unique factions with their own troop trees. New items and 2D Art will also be part of this new Singleplayer modification.

Our Goal!
The goal is to release all the scenes made as Open Source once the mod is released (at whatever stage). Giving the chance to everyone, to make use of the scenes in their own projects/mods!
Thanks for your time!
That was our little introduction to this new project! Future blogs will go for specifics about the various aspects on this mod. Like the scenery, the factions, the world map, etc.
If you have any questions feel free to ask them, I'll try to answer all of them asap.
In order to stay up-to-date with our project please join the steamgroup!
Here some of the work done so far:
(More Previews can be find between the images on our page)
Town: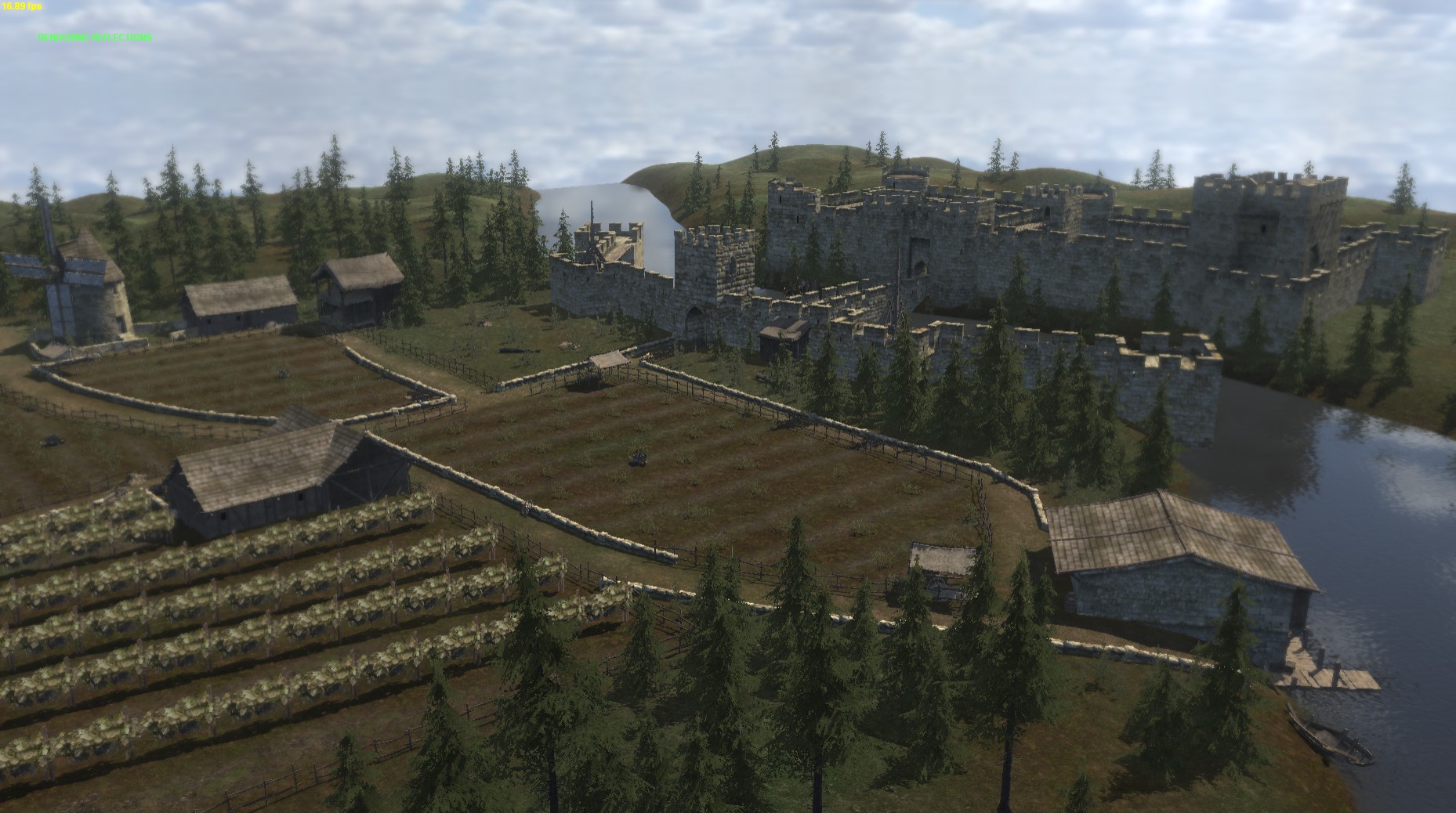 Castles: