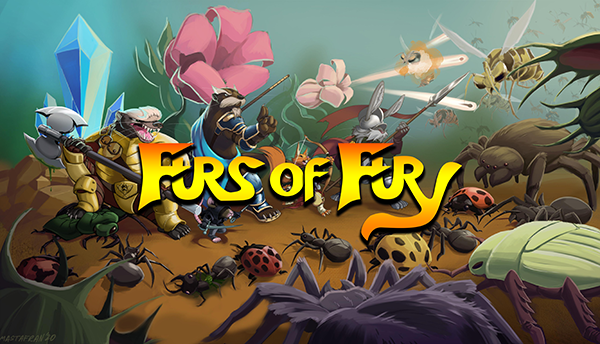 To celebrate new features added, Furs of Fury can be purchased on Steam at 50% off!
With this update, you can now access the following features: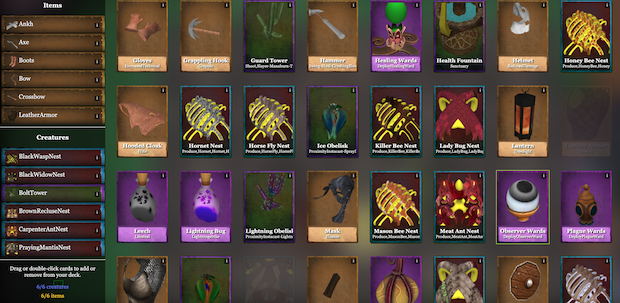 DECK EDITOR: quickly equip items and creatures in the deck editor tab between matches
REPLAYS: game hosts can download a replay after a match and view it from the main menu (Important to note: at the moment, replays will only work with the version of the game that they were created, so replays you create will not be compatible with future updates)
GUIDE WIKI: provide detailed in-game info about items and creatures, more to come
MAP EDITOR: for advanced users only; basic instructions to build a standard map provided
We have also implemented many more game play updates and features based on player feedback and suggestions:
New heroes now start with a complete loadout (6 items and 6 creatures)
Players can now build creep camps using a new resource: nest eggs
Creep camps drop nest eggs upon death instead of mushrooms
Mushrooms spawn over time at each team's crystal
When collected, eggs will instantly spawn a random unit from your loadout
Production penalty for large units is less severe, so they are built ~2x faster
Each team starts with 90 supply by default
Max health bonus from fortitude attribute is 2x, so all units have ~2x more health
Enchantments now count as items rather than creatures
Neutral creep heroes spawn 4 guard towers near their nest at the beginning of each match
Increased Lightfoot movement multipler from 1.125 to 1.25
Otter hero now starts with Calm (reduced mana cost of abilities) rather than ImmuneSlow
Crafty skill provided by the Backpack now also increases team supply
Helmet upgrade now provides ImmuneSlow instead of Thorns
Shield bash is now instacast in the direction a unit is facing rather than point target
Reduced lightning strike radius by half
New cutscene audio dialogue volume slider available in settings panel
Thank you for your continued support for this small indie crew!!