Hey, guys! It's been a while since my last post. (I've been really busy) However, I'm back, and here's whats happened so far!
---
Changes:
Maps are procedurally generated when a new game is started, to increase playthrough value. Different islands will appear in different patterns, allowing you to use the land to your advantage! Enemy towers are also generated, so they will guard different areas of the map. Improvement on the placing script is on the way, to place the towers in more tactical places each time!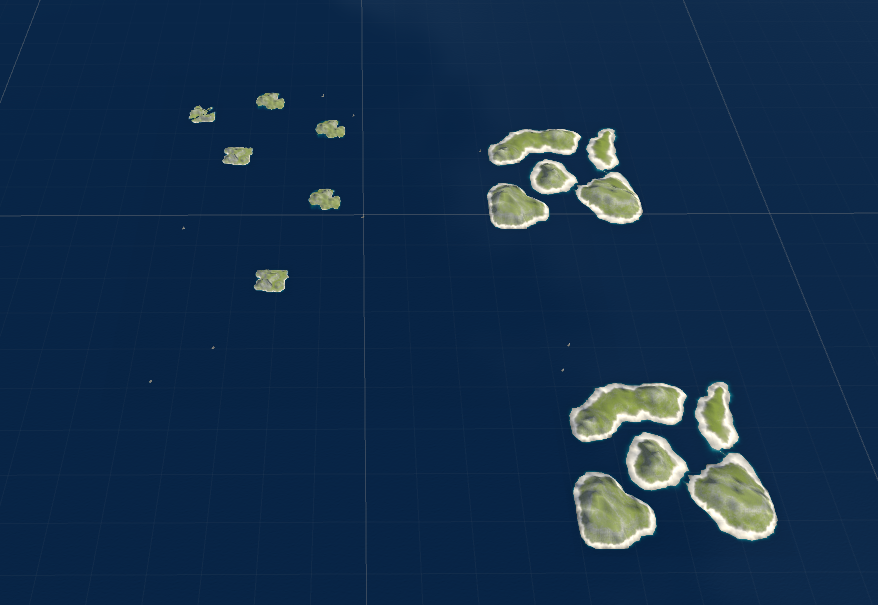 This the editor view of a generated map.
---
Future Improvements: (regarding this)
Custom maps
Improvements to amount of enemies to map size (enemy density)
Multiplayer with custom maps
---
Be sure to download the demos here.
Support Sailors of Steel on Steam Greenlight!
If you don't have steam installed, click here.
---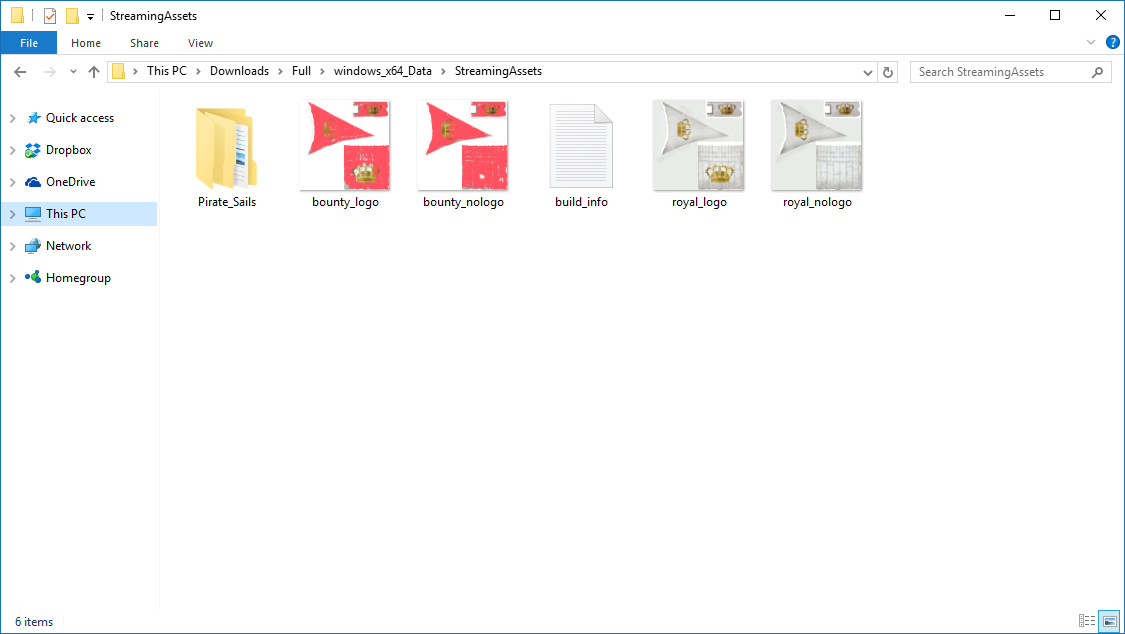 Customize the textures used in-game by editing these files! Maps will now soon be editable too!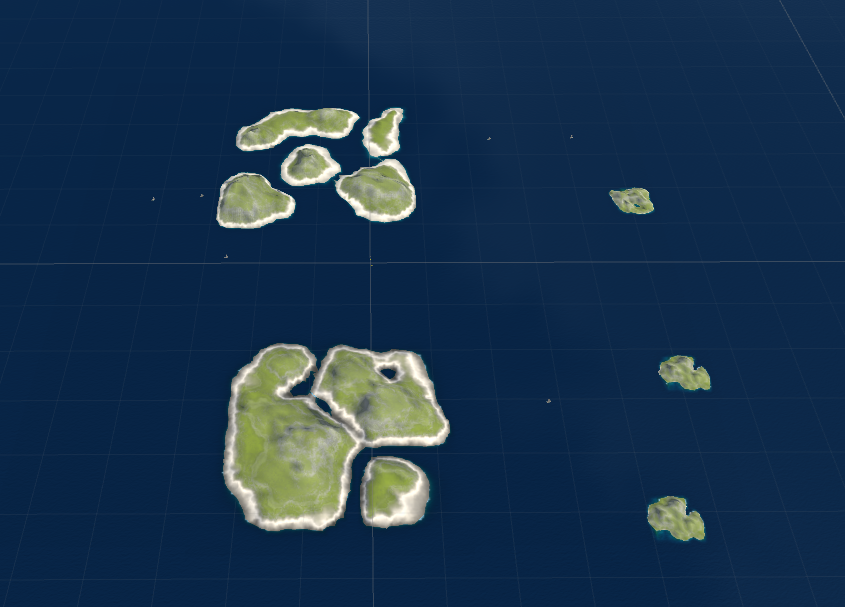 Another example of map generation.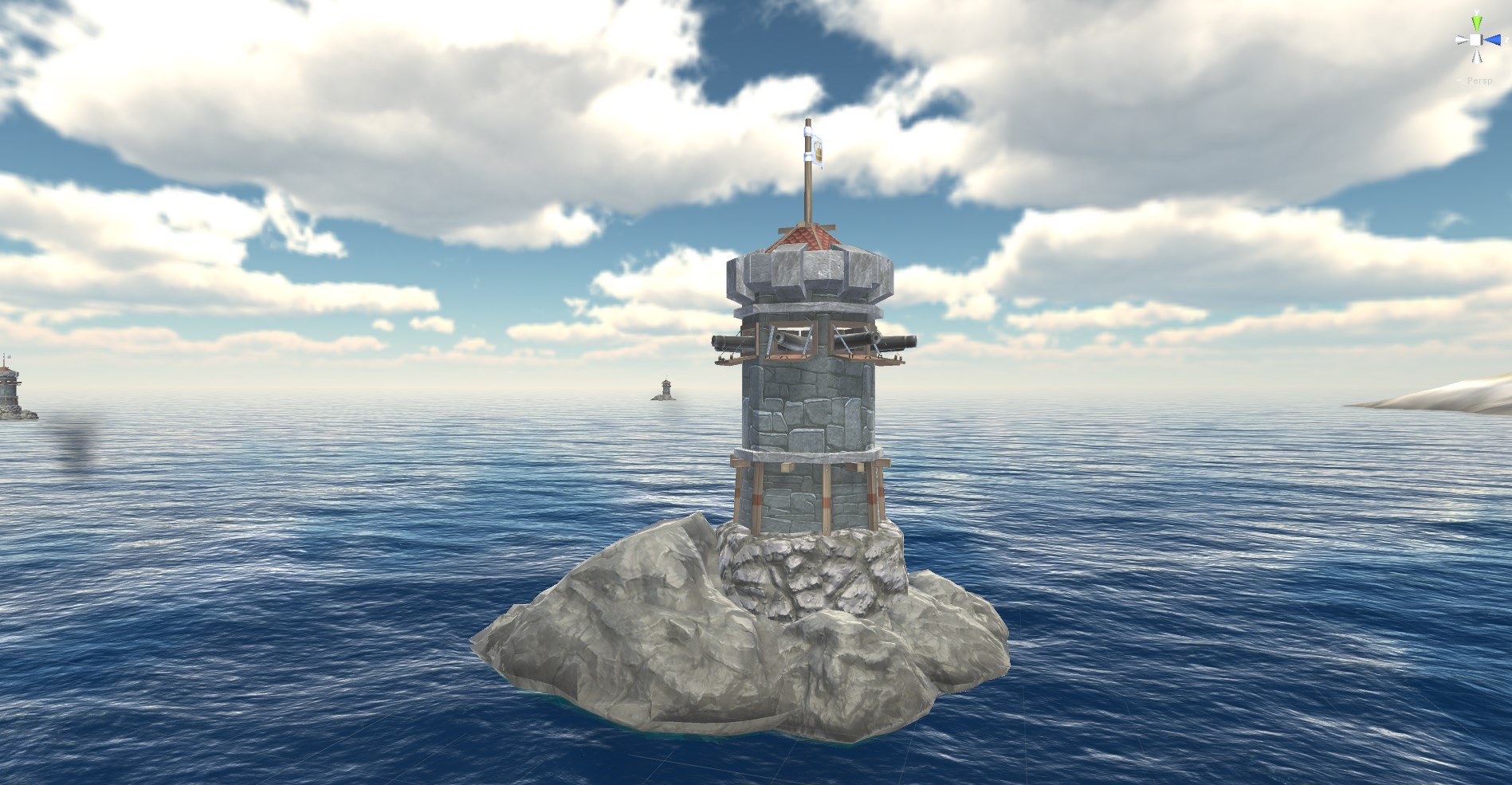 Towers are also procedurally generated.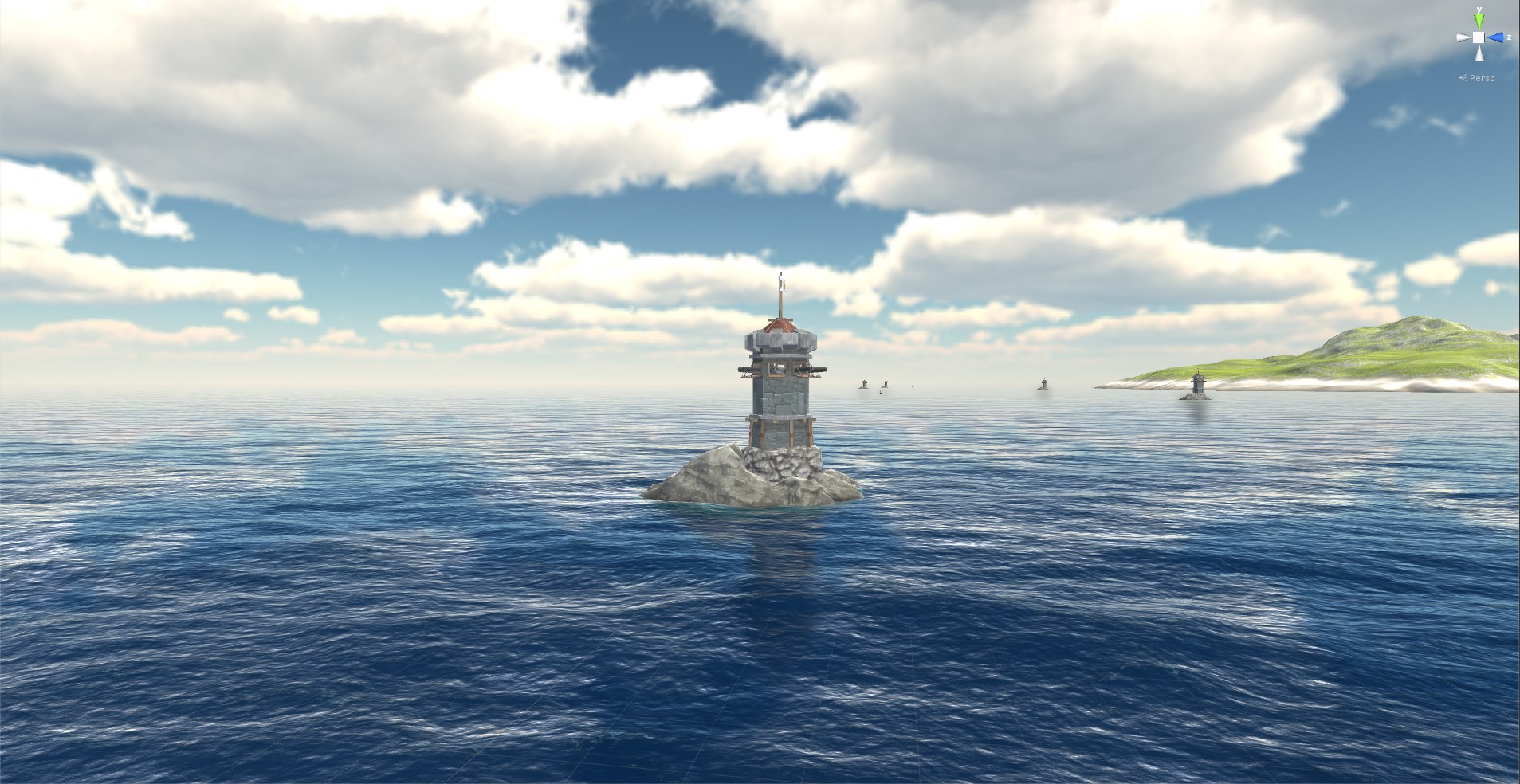 Another example of generated towers.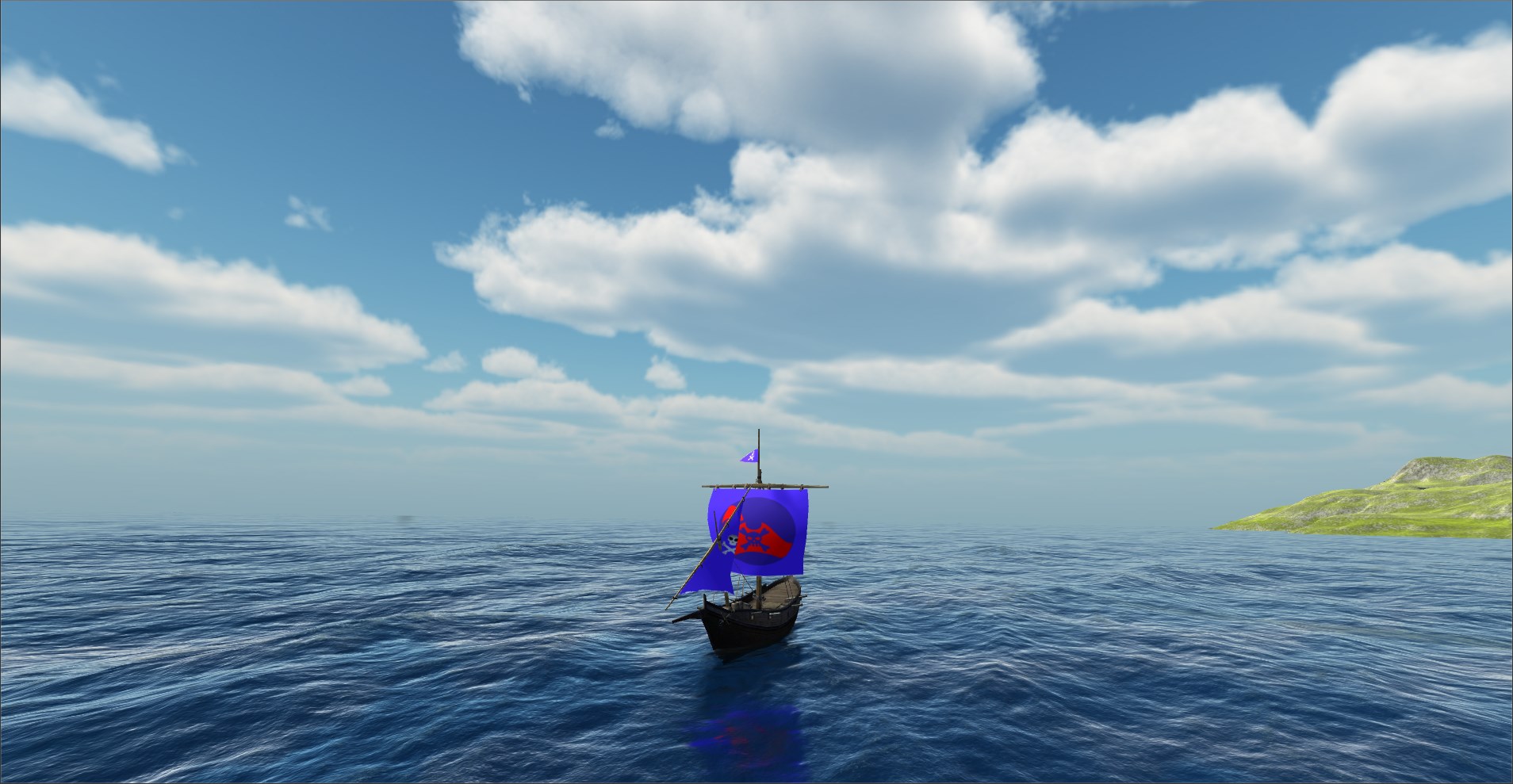 Soon the look and feel of most things will be editable!