I was trying to change the troops to sailors for naval battles (with the help of an Austrian expert), which was impossible to assign the corresponding team, so we did it by changing their elements (uniforms and weapons), but the troops are still the ones they had on land, but they are dressed according to level, as follows:In photo 1 you can see what type of unit or troop they will be (example of the Chilean faction), but as you can see, there is more than one type of troop, for example huasos on horseback and volunteers from Santiago, the huasos are cavalry and They respond to number 3 to select them and volunteers to number 1 since they are infantry, the same happens with the others. There are 5 types of troops, infantry (n ° 1), riflemen (n ° 2), cavalry (n ° 3 ), grenadiers (n ° 5) and hunters (n ° 6), numbers 4, 7 and 8 are left free if you wish to change their name (corresponding to militia, dragons and hussars), since they do not have any sound assigned. The 9 corresponds to artillerymen, but I used it in the troops fixed in the historical battle of Maipú, which they should not modify.
G r u m e t e s = cabin boy
T i m o n e l = helmsman
M a r i n o s = sailor
A r t i l l e r o s de m a r i n a = navy gunner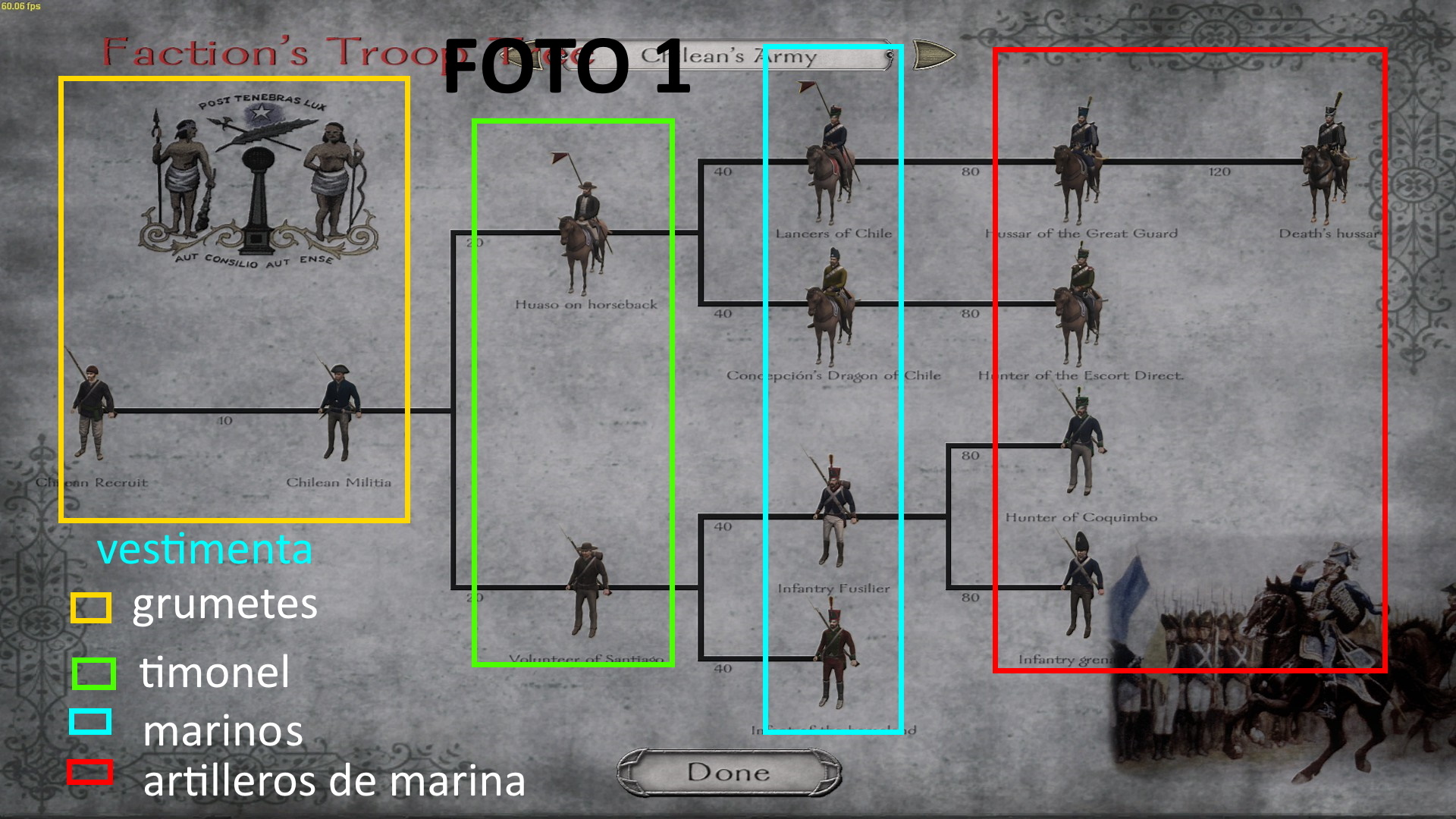 To see what type or class of troop they are (photo 2), you must enter the Tree or troop development from the reports menu, clicking on a troop to see its details or from the party window by pressing the troop button with ALT pressed. which is just below (photo 3),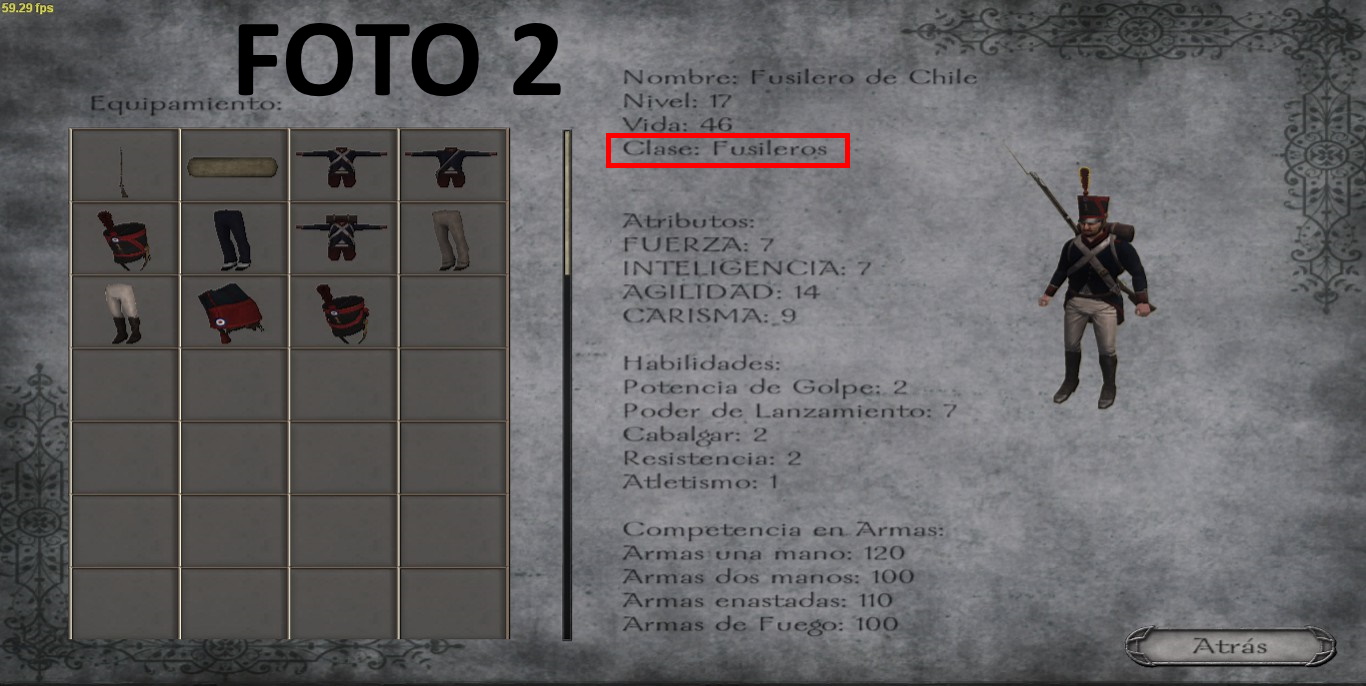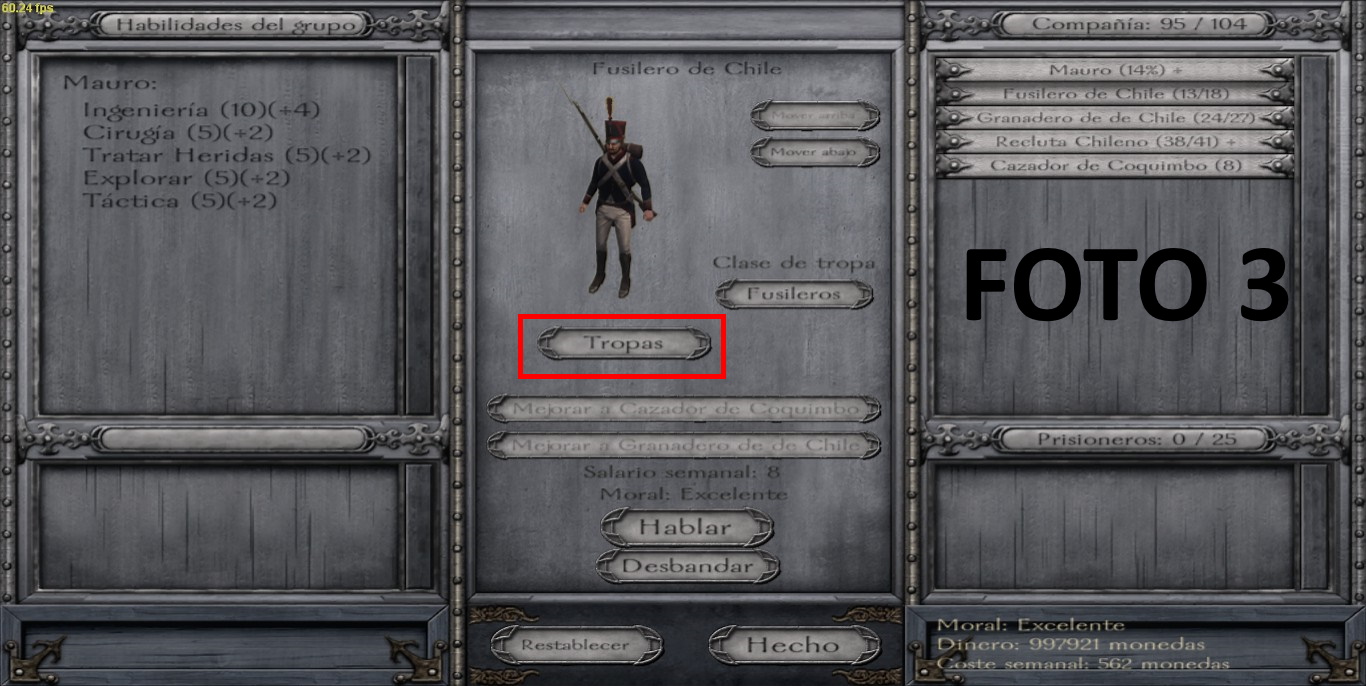 If you press this button without ALT, it will take you to the troop updates window, no matter if they are bandits, pirates, mercenaries or soldiers of a faction, in that window you can see all the updates that remain until the last rank for example a caravan guard (photo 6), although there are exceptions ...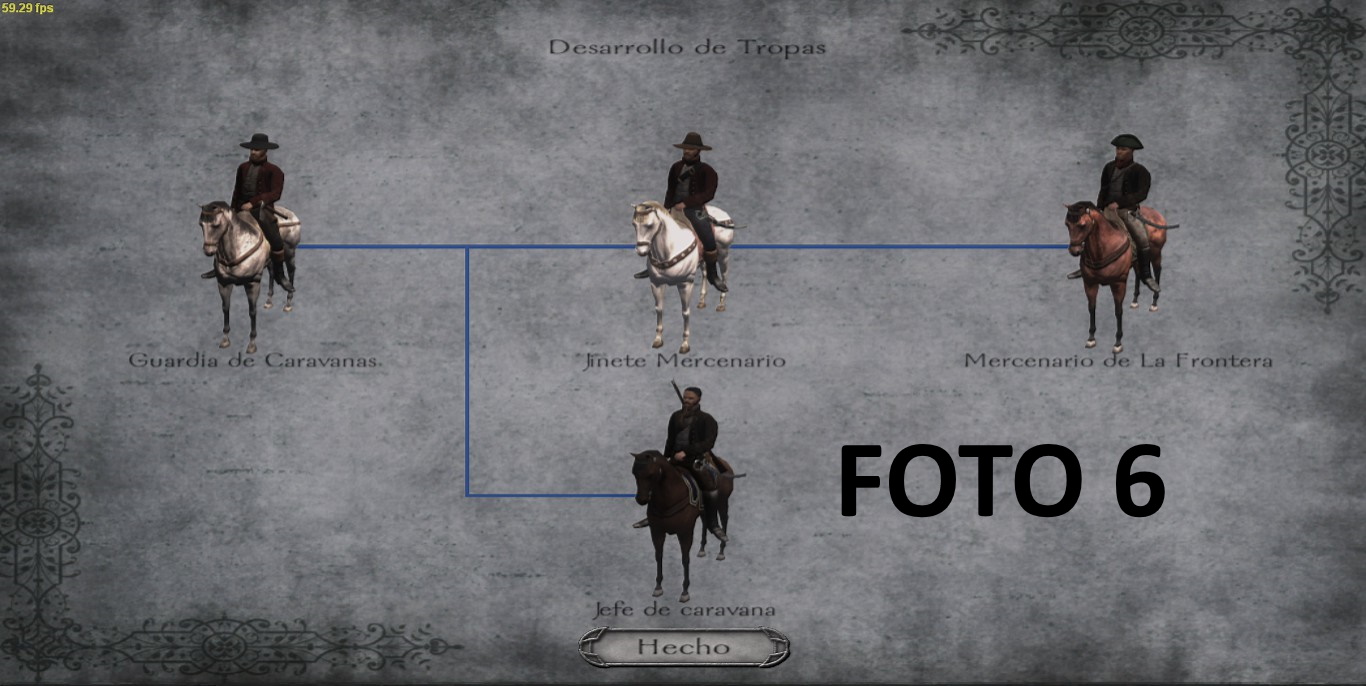 To differentiate Spanish sailors from patriots, photos 4 and 5 show a bit what they are like (since they have more variants of uniforms), most of the patriots wear blue and white sashes and neckerchiefs and the realists red and brown. Only faction soldiers change their uniforms to sailors.
Finally, you can also recruit Corsairs in the ports of the towns speaking with the Captain of corsairs and cabin boys directly in the ports of the Forts speaking with the Frigate Captain.